Dylan Mulvaney wins creator award, slams transphobic hate in acceptance speech
Los Angeles, California - Trans influencer Dylan Mulvaney won a Streamy Award over the weekend, and called out the "extreme amount of transphobia and hate" against her community during her acceptance speech.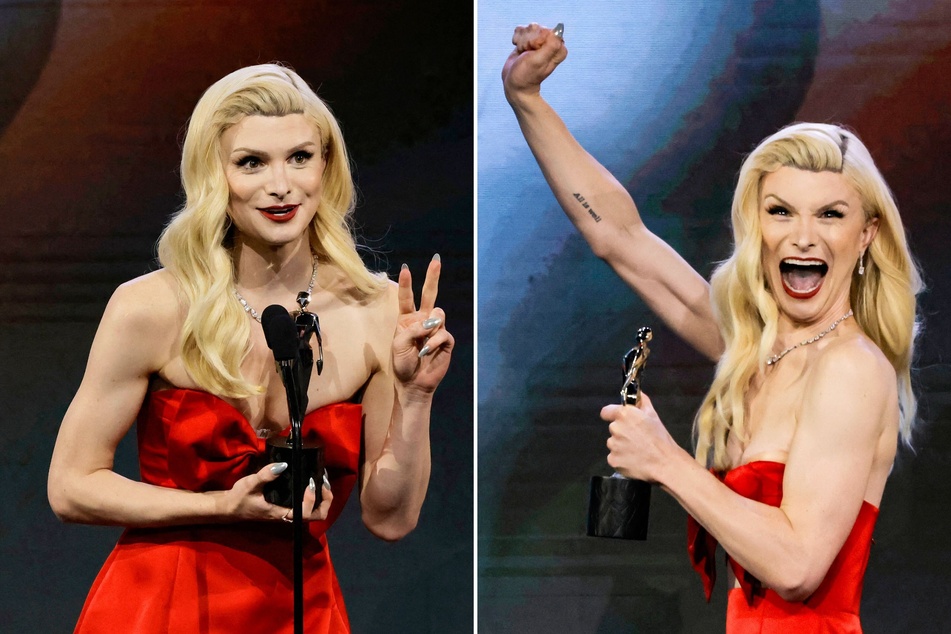 On Sunday, Mulvaney was given a trophy for Breakout Creator, and while she told the crowd at the award show that her work as an influencer has changer her life "for the better," she acknowledged the dark side of her rise to fame.
"There's also been an extreme amount of transphobia and hate, and I know that my community is feeling it," she explained, adding that allies are needed to "support trans people publicly and proudly."
Back in April, Mulvaney posted a video to social media of herself enjoying a can of Bud Light that featured her face on it, a gift from the company to commemorate the one-year anniversary of her transition.
The video ignited unrelenting hate and boycotts from homophobic and anti-LGBTQ+ internet users and politicians, causing the beer's parent company Anheuser-Busch to suffer heavy loses. The abuse grew so ugly that Mulvaney took a trip to Peru in July "to feel safe."
Mulvaney went on to say that while the trans people and creators are "often underestimate," she is "optimistic" about the future of both communities.
She finished her speech in style: "I'm gonna go have a beer!"
Cover photo: Collage: KEVIN WINTER/GETTY IMAGES NORTH AMERICA/Getty Images via AFP