Abortion rights protesters turn Times Square green on July 4th in NYC
New York, New York - Abortion rights activists flooded Times Square on Independence Day, waving green bandanas and signs to proclaim that "if women are not free, no one is free."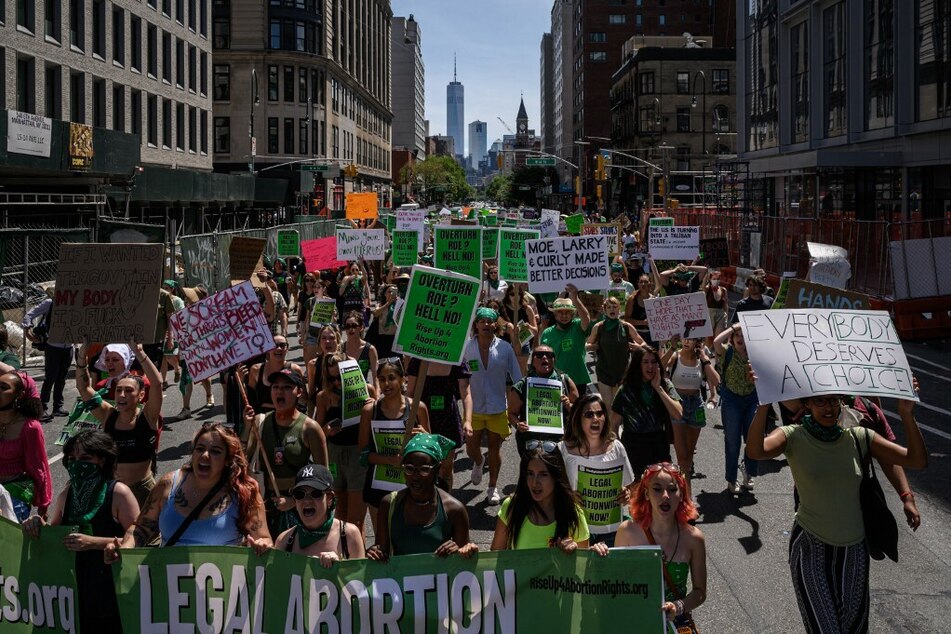 Calling the holiday "July Farce," protesters joined in chants like, "Hey GOP, what do you say? How many girls did you kill today?"
The protests erupted following the Supreme Court's decision last month to overturn Roe v. Wade, the landmark 1973 decision that effectively guaranteed the right to an abortion up to 23-24 weeks.
Since then, reproductive rights advocates have called on the federal government to act to protect Americans from the slew of strict anti-abortion legislation coming out of Republican-controlled states.
"Everybody who doesn't want to see women and girls forced to give birth against their will, to die in hospital beds, here and all around the world, you need to get in the streets next Saturday," NYC Revolution Club member Emma Kaplan said into the megaphone as fellow protesters echoed her calls.
"We won't wait till November. Civil rights was won through mass protest. Women's rights was won through mass protests," she and the crowd continued.
"If you are sitting at home, you are acquiescing to women being reduced to incubators. You are acquiescing to LGBTQ people being stripped of their rights. You are acquiescing to a fascist, theocratic government."
The NYC protest was just one of many that took place in more than 100 cities around the country.
Cover photo: Ed JONES / AFP