Clarence Thomas: Petition to impeach Supreme Court justice gets more than 1 million signatures
Washington DC - A petition to remove conservative Supreme Court Justice Clarence Thomas has gained over one million signatures!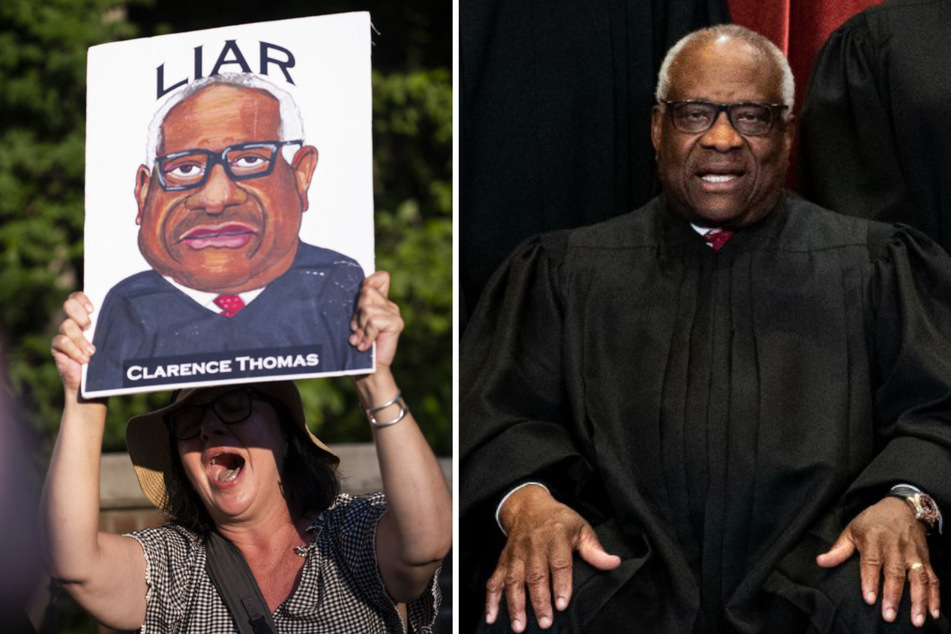 The "Impeach Justice Clarence Thomas" petition, started in May, is nearing its goal of 1,200,000 signatures.

The text cites conservative justices' decision to overturn Roe v. Wade as one of the primary reasons Thomas needs to go. After gutting the constitutional right to an abortion, Thomas wrote in a concurring opinion that the court should attack same-sex marriage and access to contraception as well.
"Supreme Court Justice Clarence Thomas – who sided with the majority on overturning Roe – made it clear what's next: to overturn high court rulings that establish gay rights and contraception rights," the petition reads.
The petition also mentions Thomas voting against the decision to release Donald Trump's records to the House January 6 select committee. The conservative justice refused to recuse himself after it came out that his wife, Ginni Thomas, had sent text messages to former White House Chief of Staff Mark Meadows urging him to not to concede the 2020 election.
"He has shown he cannot be an impartial justice and is more concerned with covering up his wife's coup attempts than the health of the Supreme Court," the petition says.
"He must resign – or Congress must immediately investigate and impeach."
Cover photo: Collage: ROBERTO SCHMIDT / AFP & ERIN SCHAFF / POOL / AFP