Hundreds protest APEC on eve of San Francisco meeting
San Francisco, California - Hundreds of demonstrators, from anti-capitalists to pro-Palestinian advocates, gathered in San Francisco on Sunday on the eve of an APEC summit to protest against the world bloc.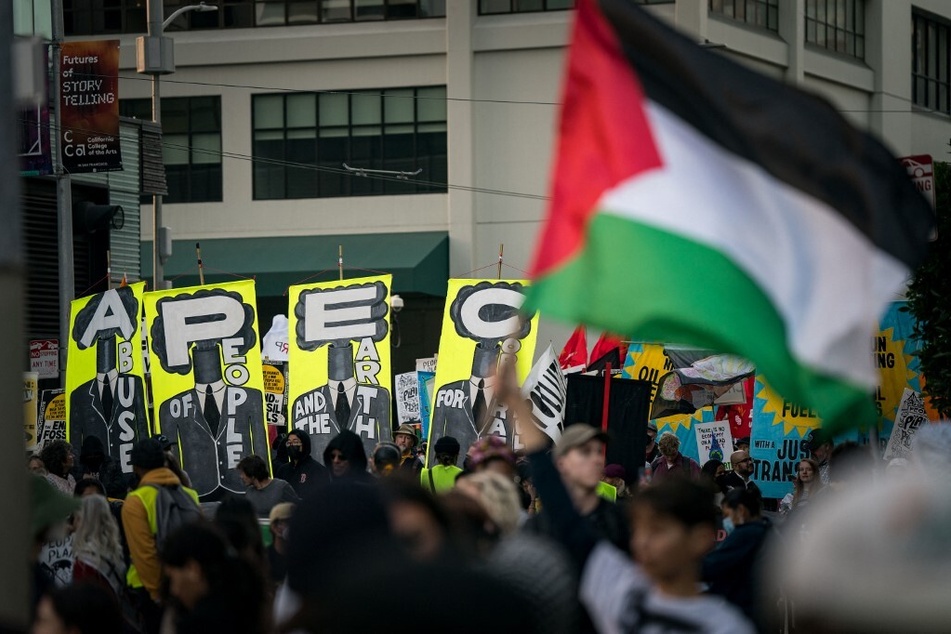 The protestors marched through the city demanding participants in the Asia-Pacific Economic Cooperation forum put people and planet above business.

"APEC is a form of neoliberal colonial government," Nik Evasco told AFP. "We're here to make sure they put people and planet front and center of the issues they are negotiating."
President Joe Biden this week plays host to 20 other members of APEC, a trade-focused body whose summit will be dominated by the US leader's meeting with Chinese Premiere Xi Jinping, as well as Israel's siege on Gaza.
"They are framing negotiations around trying to build a green economy, but what actually happens is exploiting... precious resources essential to develop clean solutions in order to make profits for corporate CEOs here in the US," said Evasco.
Protesters speak out against Israeli assault on Gaza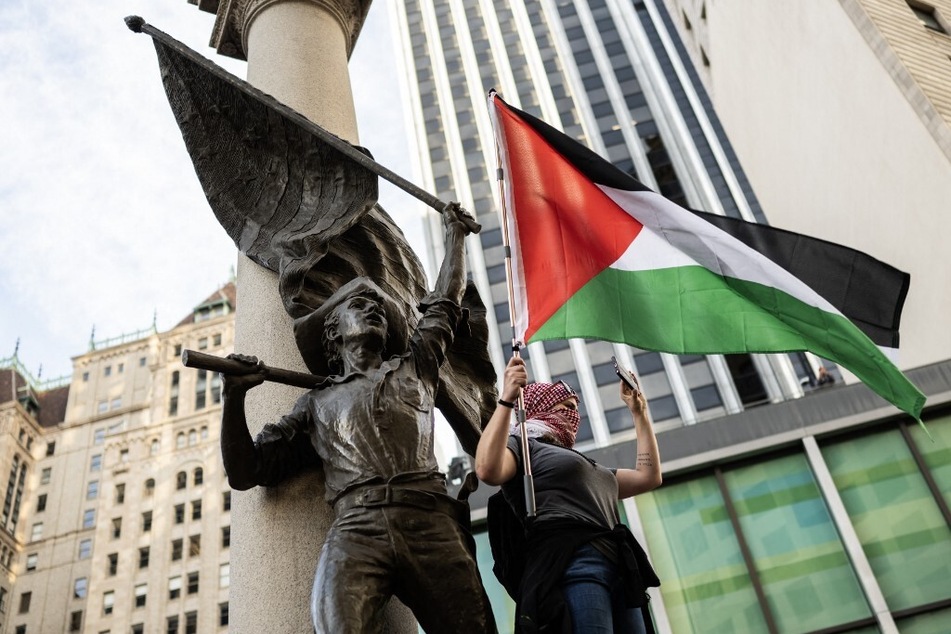 The gathering also attracted a number of pro-Palestinian protesters, who called for an end to genocide in the Gaza Strip.
"I'm here to protest in solidarity with Palestinians who have been undergoing 75 years of occupation and genocide and ethnic cleansing," said Eleonore Collet (28). "It's truly a genocide, and we are funding it in the US and that feels deeply wrong."
After decades of Israeli occupation and oppression, Hamas militants launched an assault in Israel on October 7, killing around 1,200 people, mostly civilians, and taking about 240 people hostage, according to Israeli figures.

Israel's response has since killed more than 11,000 people in Gaza, also mostly civilians, over 4,600 of them children, according to the Hamas government's media office.
Collet said even though Israel was not part of APEC, she felt it made sense to demonstrate here.
"The cause of the liberation of peoples is international, all these causes are interconnected," she said.
Cover photo: KENT NISHIMURA / GETTY IMAGES NORTH AMERICA / GETTY IMAGES VIA AFP