Immigrants rally as Supreme Court hears "Remain in Mexico" case
Washington DC - Immigrants and allies rallied in Washington DC as the Supreme Court heard arguments over the Biden administration's attempt to end a controversial Trump-era protocol known as "Remain in Mexico."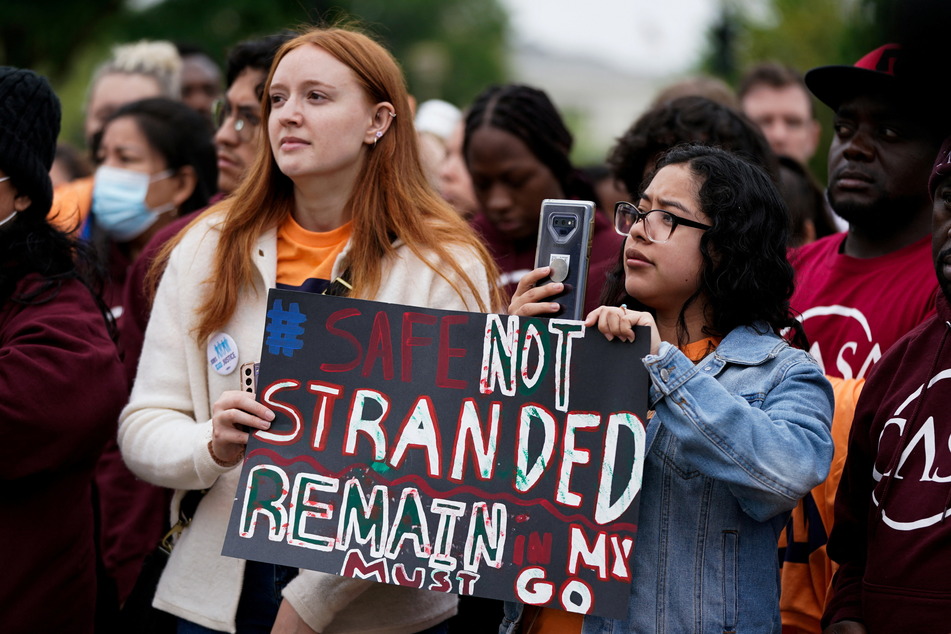 Activists protested outside the Supreme Court as justices heard oral arguments in the Biden v. Texas case concerning US response toward immigrants crossing the Southern border.
The Biden administration has faced criticism over its continuation of Title 42, also known as "Remain in Mexico." The Covid-19 public health order issued under the Trump presidency allows US officials to deport migrants before they can apply for asylum.
The White House finally announced they would let Title 42 expire on May 23, but not everyone is on board. Republican-controlled states sued the Biden administration to stop the order's expiration, sending the case all the way to the Supreme Court.
Immigrants' rights advocates on Wednesday spoke out against attempts to maintain the controversial order, calling on the court to side with the administration.
"I am an immigrant and I am proud. We have done good work. We have contributed to the growth of this country," said Emmanuel Tamali of the Cameroon Advocacy Network. "Today we shall go down in history as the brave men and women who stood against a form of injustice."
"We want to be a country that welcomes vulnerable individuals and families to safety, and make clear that the United States is and will remain a place of refuge," said FWD.us Director of Immigration Capacity Building Susie Haslett.
"We want to show millions of people across the country that we're going to keep supporting and fighting for each other when our immigrant communities are targeted," she continued.
Diverging concerns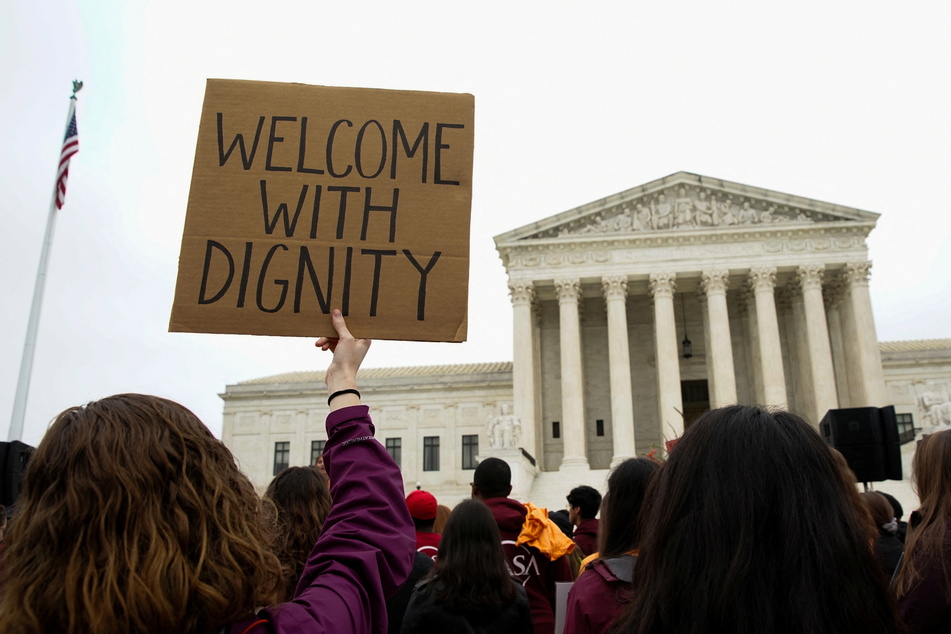 While activists are concerned first and foremost about migrants' rights and dignity, more conservative political actors are worried that lifting the order will result in an influx of people crossing the border.
Homeland Security Secretary Alejandro Mayorkas, who is expected to testify before Congress on Wednesday, has already responded to those fears.
He has said that the federal government will increase the number of Customs and Border Protection officers, create more detention centers, and speed up deportation for certain migrants, according to the Associated Press.
Human rights advocates are concerned about the ongoing criminalization of seeking asylum, which is not actually illegal.
A group of more than 200 organizations signed on to a letter on Wednesday urging Congress to reject any attempt to extend Title 42.
They argue that the policy's continuation would infringe on basic human rights and lead to an increase in anti-Black racism and violence.
Cover photo: REUTERS