Meet the barista taking working-class power from Starbucks to the California legislature
Santa Cruz, California - First, Joe Thompson led their Starbucks store in Santa Cruz to a big union victory. Now they're taking their fight for workers' rights to the next level in a campaign for California state legislature.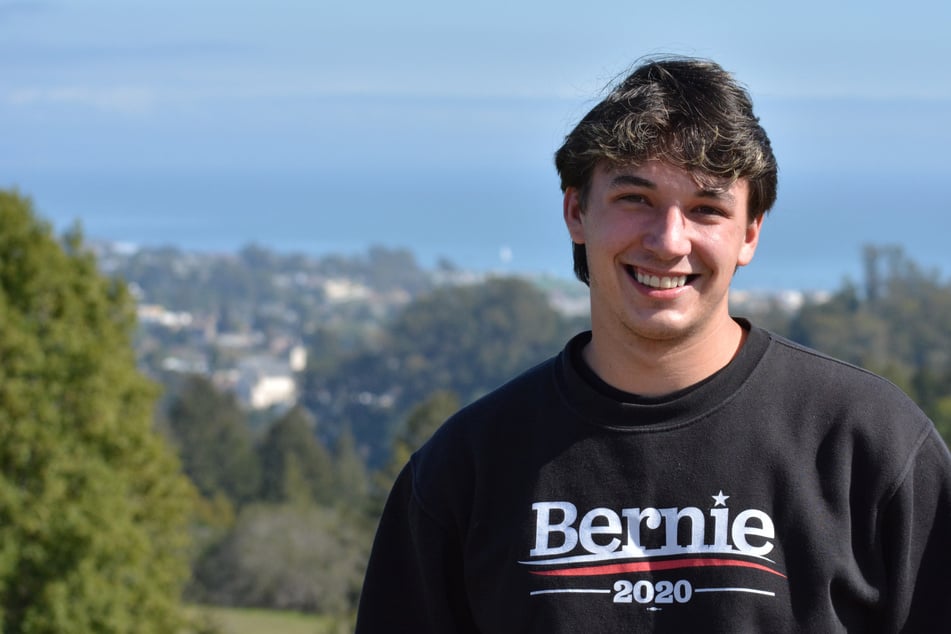 At 19 years old, Thompson led a successful campaign to establish California's first unionized Starbucks locations in Santa Cruz.
That's only the latest step in a journey that includes working on campaigns to elect local leaders in Chicago and New York City, in addition to serving as campaign manager and communications director for a US congressional race.
"I like supporting people who are underdogs and grassroots, especially people who are running against corruption and establishment figures," Thompson told TAG24.
They currently volunteer with Democratic Socialists of America and an organization called Food Not Bombs, which provides free meals to fellow community members – all while pursuing their degree in environmental studies at UC Santa Cruz.
To top it off, Thompson is in the midst of a race to represent California's Assembly District 28. If elected, they would become the youngest and first-ever non-binary legislator in the state.
Winning a union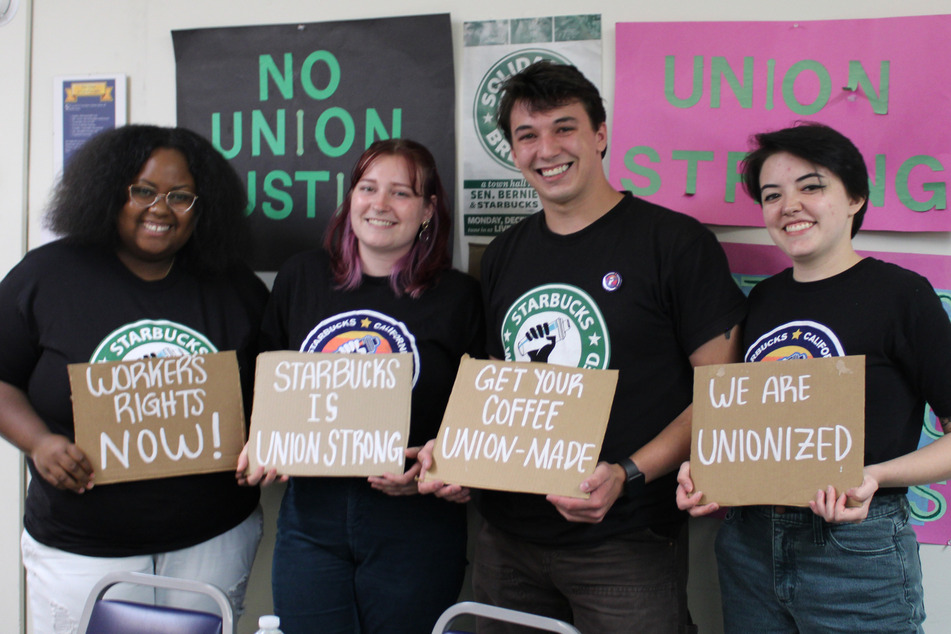 Thompson's organizing skills shone as they and fellow Starbucks baristas in Santa Cruz celebrated huge union victories this week.
Before unionizing, they had been through a number of staffing and security issues that "really decreased the morale of the store."
Starbucks responded to their campaign with their typical union-busting tactics, including threatening to raise wages only for stores that don't unionize, which caused a lot of "anxiety and fear."
While slamming the company's reaction as illegal, Thompson also sees it as a "sign that the labor movement is picking up and we're actually winning against a billion-dollar corporation."
Now that they have won their union, workers are turning their focus toward the "bigger fight" of negotiating a fair contract that will not only improve working conditions at their own stores, but also set an example for other Starbucks locations across California.
"We really want to show that this is a movement of California partners," Thompson explained, adding that organizing efforts in the state are largely led by high-school and college-aged baristas.
"I think it's great to see that young people of all ages are getting active politically and showing that this is our time to rise up."
Running for office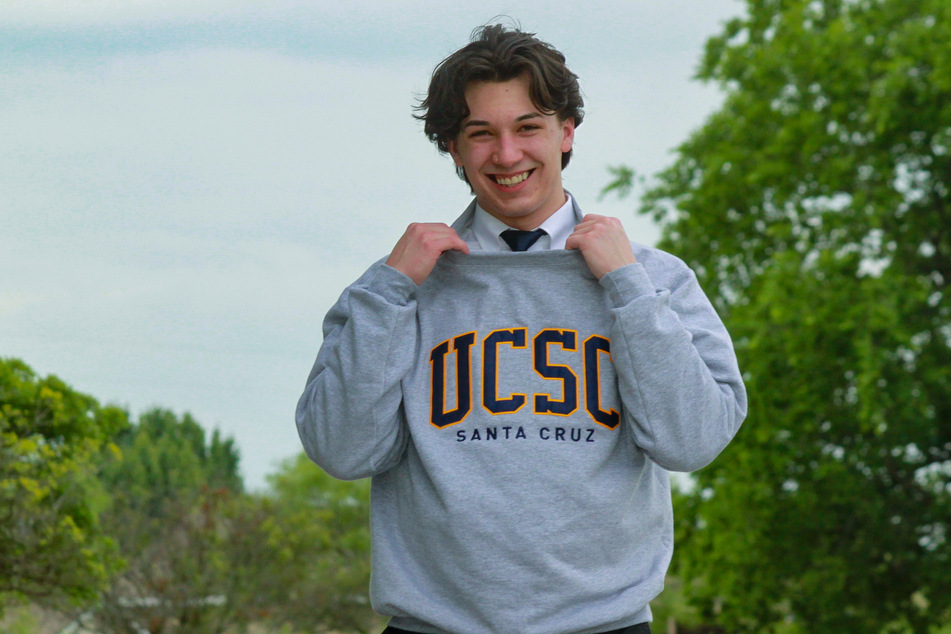 With one big victory under their belt, Thompson is gearing up for another upcoming election: their race for California state legislature.
Inspired by Bernie Sanders, Thompson is running a grassroots campaign that centers on everyday Americans' struggles.
"Our generation, we see climate change, we see rising wealth inequality, we see the Black Lives Matter movement – there's a lot of problems and not a whole lot of solutions," they said of the current political situation.
Both of Thompson's opponents in the race are self-funded and have donated over $100,000 to their own campaigns. They own second homes, while the majority of residents are renters. Santa Cruz also has the highest homelessness rate of any US city, Thompson pointed out.
"Obviously, as a barista, I don't make anywhere close to that amount of money," they joked. "I think it's pretty clear that we need elected officials who actually represent us."
Representing the working class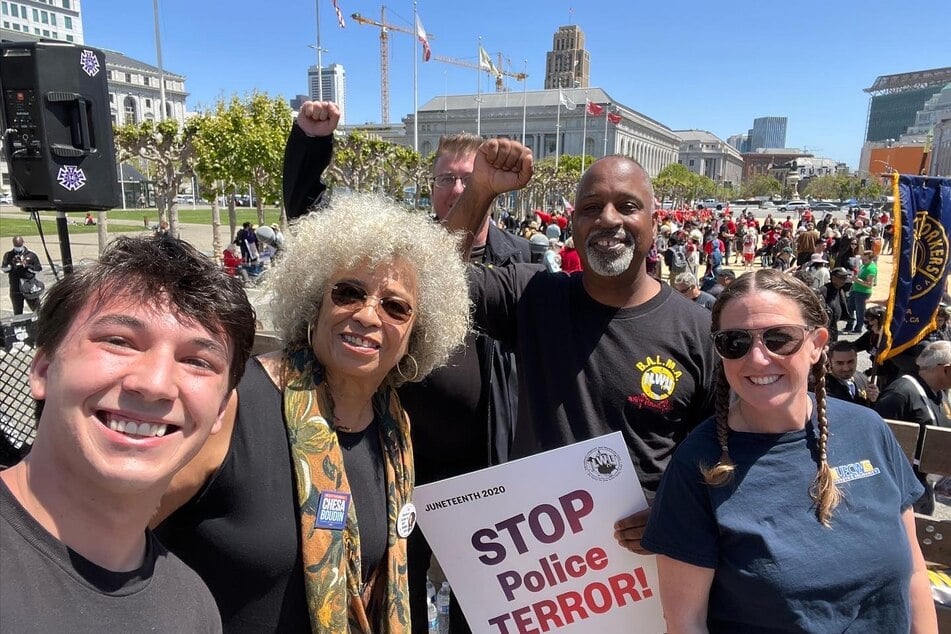 Thompson bases their campaign on giving working-class people a voice in politics.
In office, they would introduce pro-worker legislation, fight for aggressive climate action, and push for universal health care.
What makes Thompson stand out from their opponents is that these issues directly impact them and many people they know, they said.
When CalCare – California's version of Medicare for All – failed to go to a vote in February, Thompson knew firsthand what that meant for many uninsured and underinsured Californians.
When Thompson was 16 years old, they were quoted $20,000 for necessary dental care. "That's why I started working at Starbucks, because I couldn't afford health insurance," they recalled.
"Most people in the California legislature, when the Medicare for All bill failed, it didn't affect them, but I'm like, that's me! I need that. I could benefit from that, and I know a lot of people who could benefit from that," Thompson said.
That's why they would make it a priority to show up for everyday people in the state assembly.
"For my generation, I'm going to fight every day to make sure that we have a livable future."
Cover photo: Joe Thompson