Memphis Seven score huge union win in much-awaited Starbucks election!
Memphis, Tennessee - The Memphis Seven won a big victory for the Starbucks Workers United movement in one of the coffee company's most highly anticipated union election ballot counts.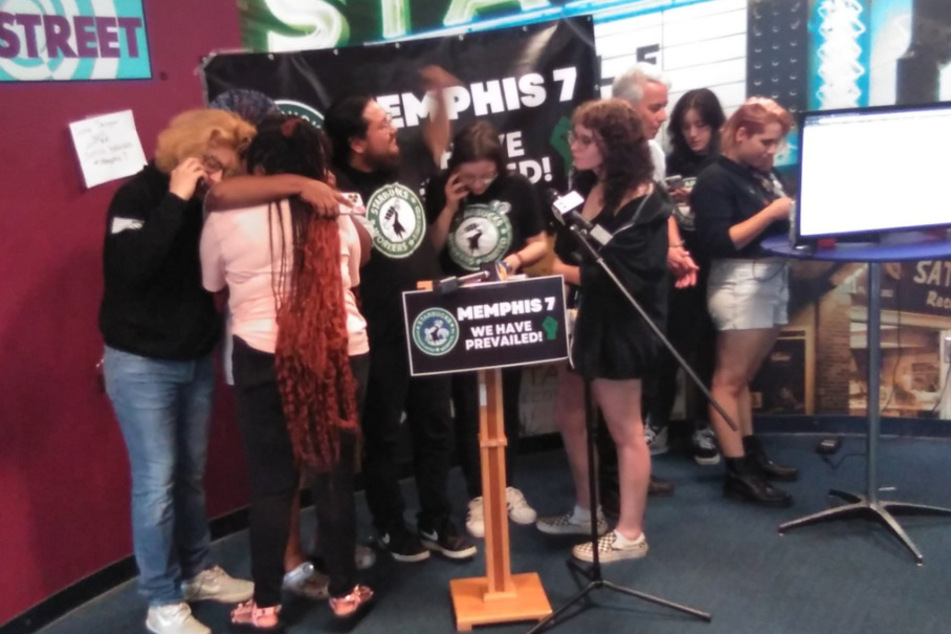 The long-awaited union election tally for the Poplar and Highland store in Memphis, Tennessee, finally took place on Tuesday, and by the end of it, the vote count read 11-3 in favor of a union.
The vote count was originally scheduled for May 24, but the National Labor Relations Board (NLRB) announced that it would be delayed just minutes before the Zoom call was set to begin. There were reportedly postal issues with the ballots.
The Poplar and Highland store has been the site of some of the worst allegations of union-busting by Starbucks. In February, the company fired seven pro-union workers – dubbed the Memphis Seven – in retaliation for their organizing efforts. After a two-month investigation, the NLRB charged Starbucks with unlawfully terminating the employees.
After everything they've been through, the Memphis Seven and their co-workers had a lot to celebrate on Tuesday. There were five challenged ballots, but they weren't enough to impact the positive result.
"The reason that I'm in tears is because the Memphis Seven have worked so hard for this…. Starbucks' union-busting backfired. None of these elections have been fair, and we still won. The Memphis Seven has made the country stronger," said Nikki Taylor, one of the fired organizers, per Starbucks Workers United.
The Memphis Seven have proved that no matter how bad union-busting gets, workers can still pull together to win big!
Cover photo: Screenshot/Twitter/MemphisLabor