Nashville students lead walkout to rally for gun control at state Capitol
Nashville, Tennessee - Nashville students and activists have led a walkout to demand changes in gun legislation exactly one week after week after a tragic mass shooting at an elementary school left six dead.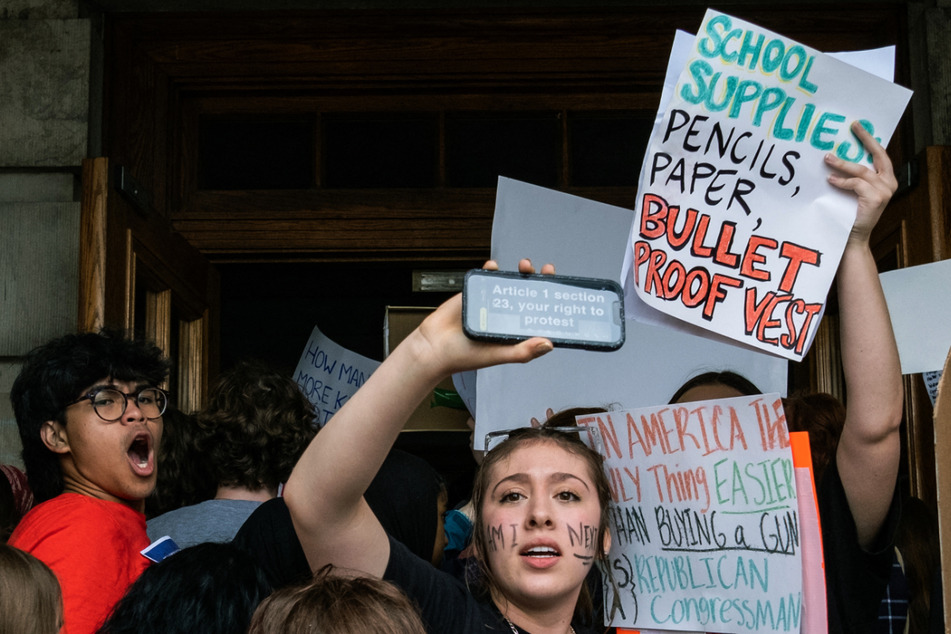 On Monday, students participating in the rally walked out of their classes at 10:13 AM, which is the time police received the first call about an active shooter at Covenant School one week prior.

They then marched to the Tennessee Capitol to rally for gun control legislation.
March For Our Lives, a gun control advocacy group created after the 2018 mass shooting at Marjory Stoneman Douglas High School, organized the walkout.
Thousands of students and activists participated in the rally, leading chants of "Protect kids, not guns" and holding signs urging the ban of assault rifles.
Manuel Oliver, whose son Joaquin Oliver was killed in the Marjory Stoneman Douglas massacre, gave a powerful speech at the rally.
"I had enough of the politicians' greed for votes and money that ignores our lost and urgent calls for change. I had enough of the corporations' greed that considers standing on our side a 'business risk.' I had enough of greed from a gun industry that places gun sales over kids' lives. To all of you, your greed is killing our dreams," Oliver said.
Several students spoke at the rally as well. "I should not be scared to go to college and do the great things that I want to do. We all just want to live through high school," one student said.
As the rally continued, some students and activists entered the Cordell Hill State Office Building, where they confronted lawmakers with their demands for change.
Nashville students enter the State Office Building to call for gun control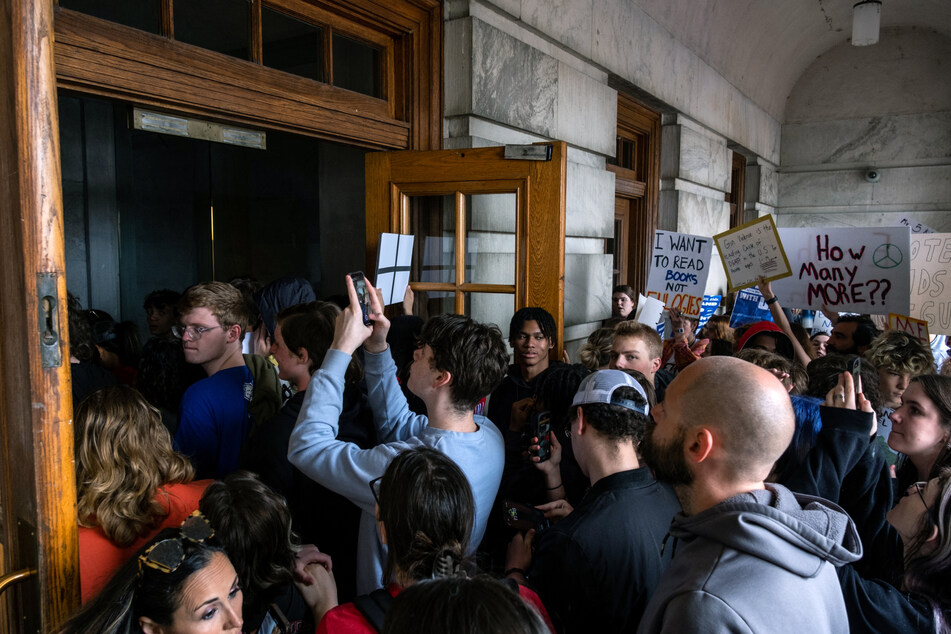 Some students participating in the walkout entered the Cordell Hill State Office Building, where those gathered in the hallway chanted, "blood on your hands," per Nashville Scene.
Protesting students also spoke with State Representatives Justin Jones and William Lamberth inside the building, where the scene turned tense between Jones and Lamberth as students advocated for a ban on assault weapons.
Jones was later seen in another video shared by Olivia Julianna on Twitter, where he said that some of the lawmakers like himself who stood with the students were kicked off their committees and had their ID access removed.
The student-led walkout comes just days after another rally at the Tennessee Capitol, where Jones and other lawmakers pushed for gun control as several protestors entered the chambers.
Cover photo: Seth Herald / GETTY IMAGES NORTH AMERICA / Getty Images via AFP