Solidarity and a seat at the table: San Antonio Starbucks workers bring union wave to Texas
San Antonio, Texas – Spurred on by the success of partners in Buffalo, New York, the Starbucks unionization movement has arrived in the Lone Star State. Two San Antonio organizing committee members gave TAG24 NEWS exclusive insight into their campaign for solidarity and a seat at the table – deep in the heart of Texas.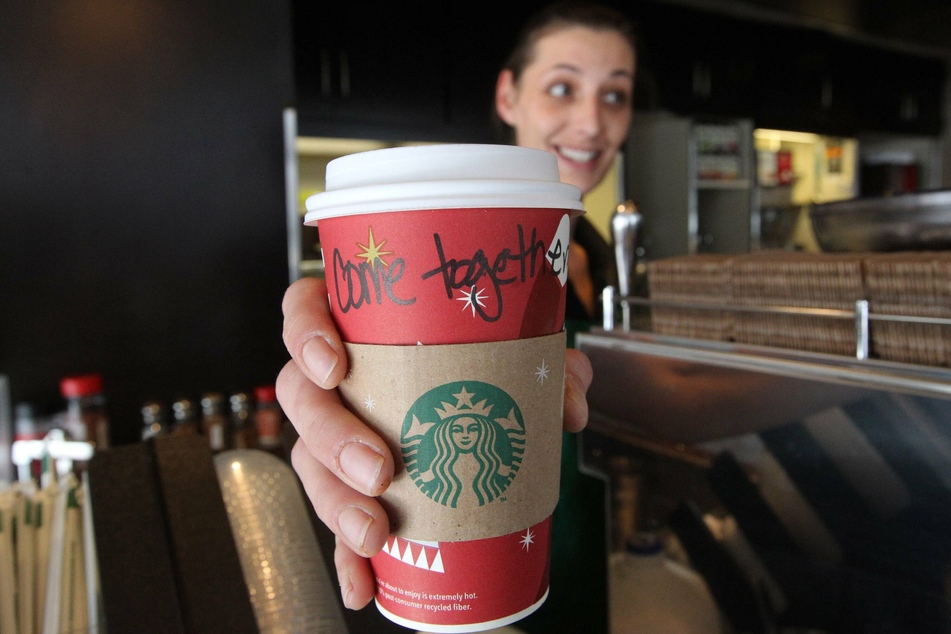 After Buffalo Starbucks workers, dubbed "partners" in Starbucks corporate lingo, won the coffee chain's first unionized store in the US, their success lit a spark that's spreading like wildfire.
The number of Starbucks locations around the country to file union election petitions has exceeded 70, with representation in at least 20 states.
On Tuesday, San Antonio announced it had joined the mix by filing a union election petition with the National Labor Relations Board (NLRB) – becoming the first in the state of Texas to do so.
But the seeds for their current union drive were planted all the way back in the fall, two local organizing committee members told TAG24. They prefer to remain anonymous, for fear of retaliation.
As Buffalo partners were in the midst of their own union campaign, Rossann Williams, president of Starbucks North America, began sending weekly updates to employees around the country, they said.
In those messages, corporate leaders were allegedly trying to blame issues like understaffing on the Buffalo workers themselves, going so far as to suggest that workers simply needed to pick up more shifts.
Williams' strategy, which has been interpreted as an attempt to discourage partners in other locations from following in Buffalo's footsteps, seems to have backfired. Those weekly updates actually made San Antonio partners more aware of the situation in Buffalo, and how it mirrored their own experiences.
The catalyst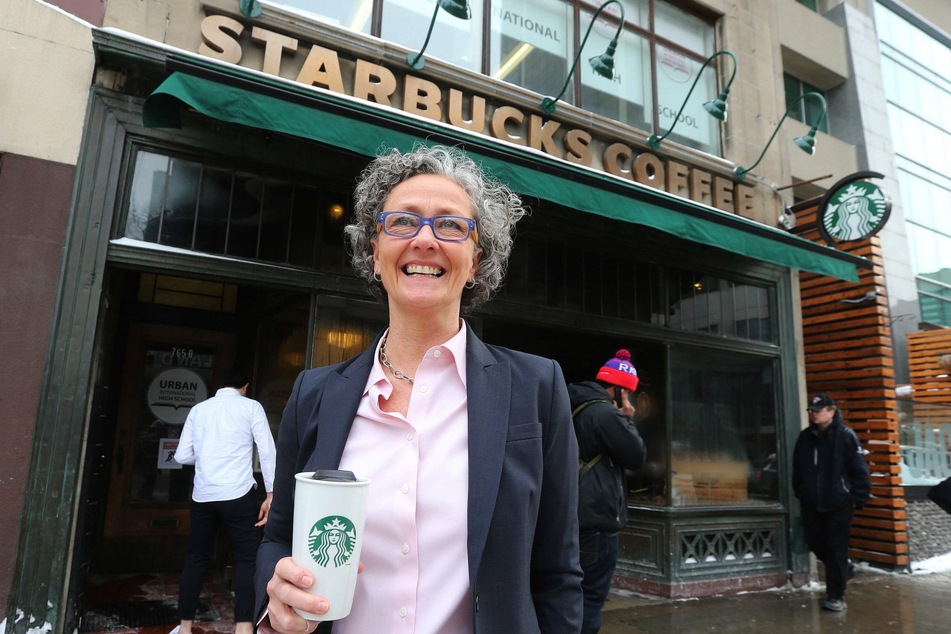 Pointed questions quickly sprang up for the committee representatives.
"Could it possibly be true that the problems we're facing are any different than the problems Buffalo is facing and it's truly the responsibility of the partners to fix those problems? That's not what's going on at our store."
Workers described those messages as "catalysts," which got them asking: "What line of profession should or shouldn't be unionized? Why can't all fast food chains be unionized? Because it's fast food? Why should there be limitations on people getting benefits or getting a say in how their workplace is run?"
It was only a short step from that to more fundamental matters: "Why are we 'partners'? Because we get a little bit of stock you can't touch for two years that you have to opt in to? Why are people still having to wait for their health benefits – benefits that Starbucks prides itself on providing us?"
Ultimately, being a "partner" for workers boiled down to one thing: having a seat at the table. That's how the idea to form a union crystallized.
"I hope I get to meet Rossann so I can tell her 'thank you' because we wouldn't be where we are today if she hadn't written those letters," one of the San Antonio partners joked.
A double shot of solidarity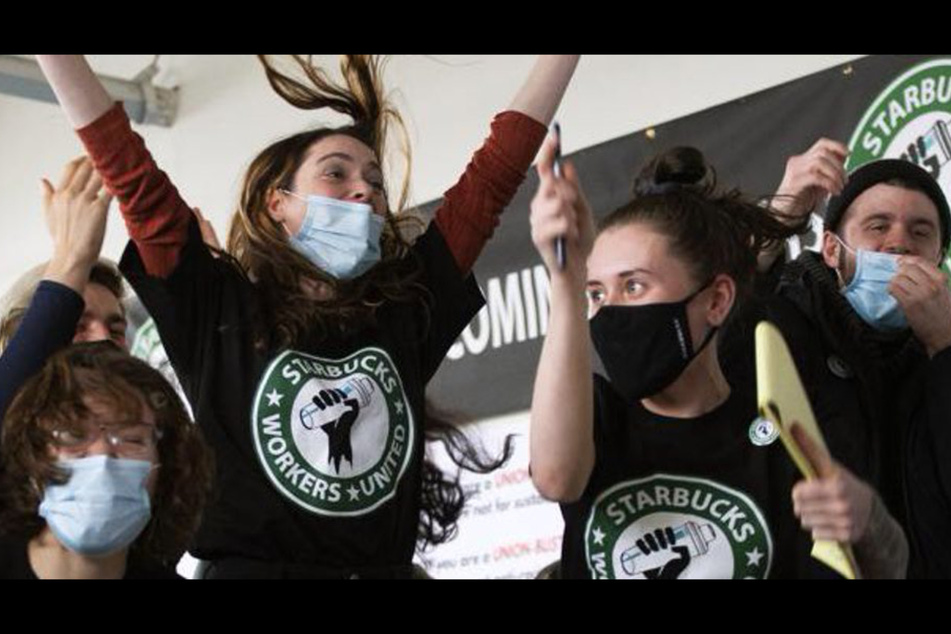 With understaffing, nationwide supply shortages, and inadequate safety protocols during the global coronavirus pandemic, conditions haven't gotten any better in recent months, organizing committee members said.
Both sources told TAG24 they had experience being members of a union in previous jobs and "feel the lack" of that representation at Starbucks. But they did not have prior experience with organizing a union from the ground up.
After many conversations within their own store, pro-union workers in San Antonio reached out to Buffalo for advice on the way forward and received a response within minutes.
"They are actually superhuman beings," they said of partners in Buffalo. "I truly cannot believe they are keeping up with everything they are keeping up with."
In a Zoom call, San Antonio explained where they were at the time, including the number of supporters they had.
"If you've got at least 65% of your store saying they're ready or interested in doing this thing, then you're there," Buffalo responded. "What else are you waiting for?"
The support they received from Buffalo motivated them to push harder: "If someone in Texas is going to do it, why not in San Antonio? Why not our store?" they asked.
Launching their union campaign became a way to inspire partners across Texas and "provide some of the support that Buffalo is providing us."
Paying it forward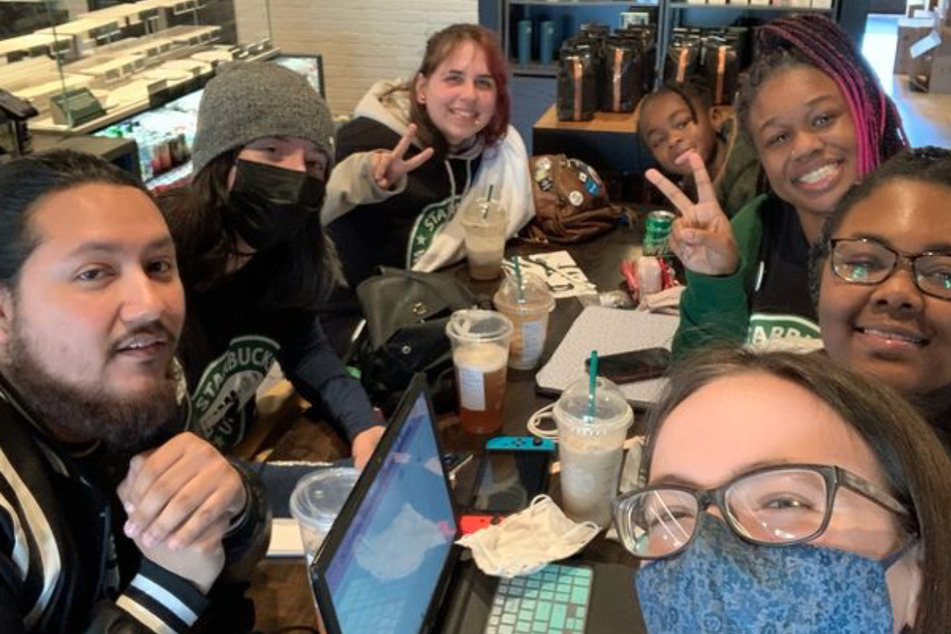 The San Antonio organizers are taking those good vibes from Buffalo and amplifying partners' voices across the country.
Though they are naturally seeking concrete improvements in their labor conditions, the primary impetus behind the Texas union campaign is "standing in solidarity with our fellow partners," committee members said.
In San Antonio, that perceived need for solidarity has become even more pronounced since Starbucks has been accused of cracking down on the unionization push in Memphis, Tennessee, where seven organizing committee members were fired for what they say are their efforts at unionizing.
San Antonio organizers added that the first Memphis partners to be terminated were women and non-binary people of color – another reason Starbucks' "progressive" corporate language falls flat.
Union supporters across the nation have argued that Starbucks' primary purpose is to intimidate Memphis workers into voting no and discourage other locations from filing their own petitions.
But once again, Starbucks' efforts seem to have backfired in San Antonio. Far from being cowed, organizers chose to go public with their campaign this week to show support for partners in Memphis.
"It's kind of insulting that there is this huge pushback even to the idea of partners being able to have a say in their needs," they insisted. "You, Starbucks, are just making us more frustrated and more upset, and you are showing the public who you really are."
"Our partners absolutely feel like they did the right thing and made the right call."
Next steps in the fight for a union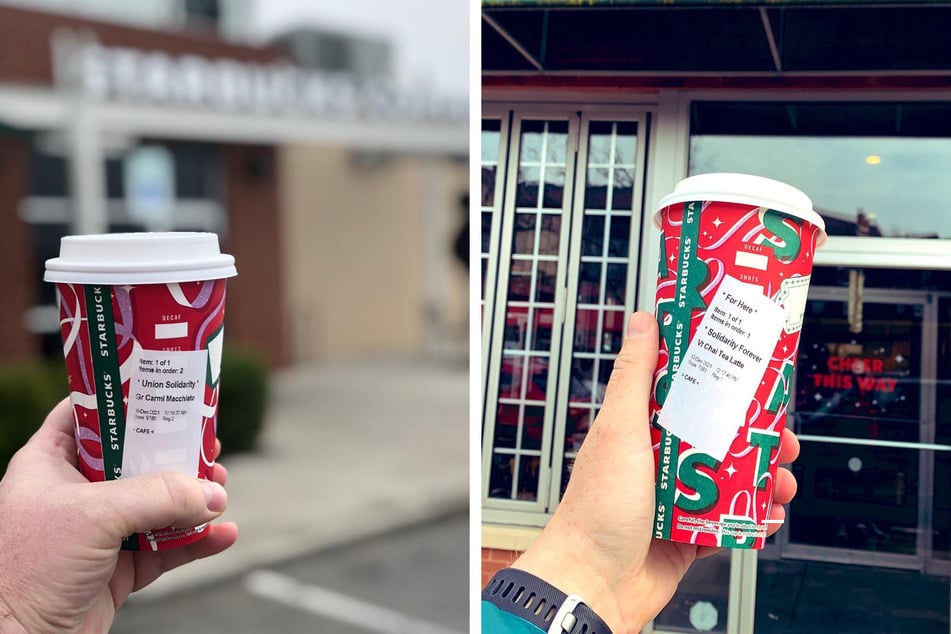 Announcing their campaign to unionize is just the first step toward actually becoming a union, and San Antonio baristas say they are in it for the long haul.
At the moment, they are waiting for a response (or lack thereof) from Starbucks, at which point they will file another petition with the NLRB.
Once the NLRB announces a date for ballots to go out, Starbucks workers anticipate the company will do everything in their power to delay the election process and "try to bust up the union."
Between now and then, they are focused, first and foremost, on taking care of partners at their store and making sure their messaging is on point so other partners around Texas "begin to feel more confident in their ability to organize."
From customers coming in to say, "Happy unionizing! The whole city is here for you," to people placing orders under names like "Union Solidarity," the community support baristas have received has been positively overwhelming.
The two committee members said the best thing people can do to help them is to continue sharing words of encouragement so that workers' spirits and morale stay high, no matter what Starbucks throws their way.
"Until they do start taking action, we continue to show up, do our job as we usually do, be one of the best Starbucks stores in this area, and look out for each other and take care of each other," they told us.
"If Starbucks refuses to give us that dignity and that courtesy, we'll take it day by day at that point, but for now, everything stays the same. Nothing changes."
Cover photo: Collage: Screenshots/Facebook/SBWorkersUnited