Stop Cop City march halted by violent riot police crackdown
Atlanta, Georgia - A Stop Cop City protest in Atlanta on Monday took a dangerous turn when police showed up in riot gear and deployed tear gas against activists.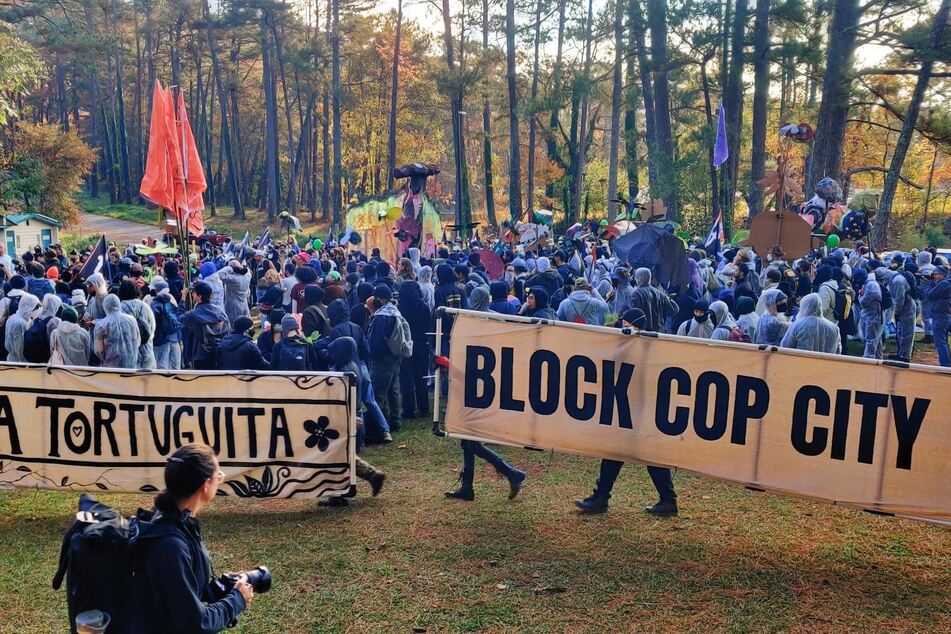 Hundreds of Stop Cop City activists gathered at a park on Monday morning before marching toward the Weelaunee Forest, the site of a planned $90-million, 85-acre facility law enforcement training complex.
"Now is not a time for cowardice. You are either with the oppressed or with the oppressors," community organizer Kamau Franklin said at a rally ahead of the march.
"You cannot stand in the middle. You cannot be [on] both sides. You cannot close your eyes to the terror of policing that happens in this country and in this world. And you cannot deny and cannot be silent on the capitalist economics and the system that controls all of our people across the world."
Protesters, who included Indigenous communities, Black Lives Matter organizers, and environmental activists, were about half a mile from their destination when they were reportedly stopped by police in riot gear and targeted with tear gas, pepper balls, and flash-bang grenades.
NDN Collective reported on social media that cops were pushing journalists away from the marchers and calling the protest a "crime scene."
After the police attacks, some of the activists reportedly continued their journey to the Cop City site, where eight people locked themselves to building equipment. Native trees were also planted to replace those that have been destroyed in Cop City construction.
Stop Cop City activists charged under RICO Act over protests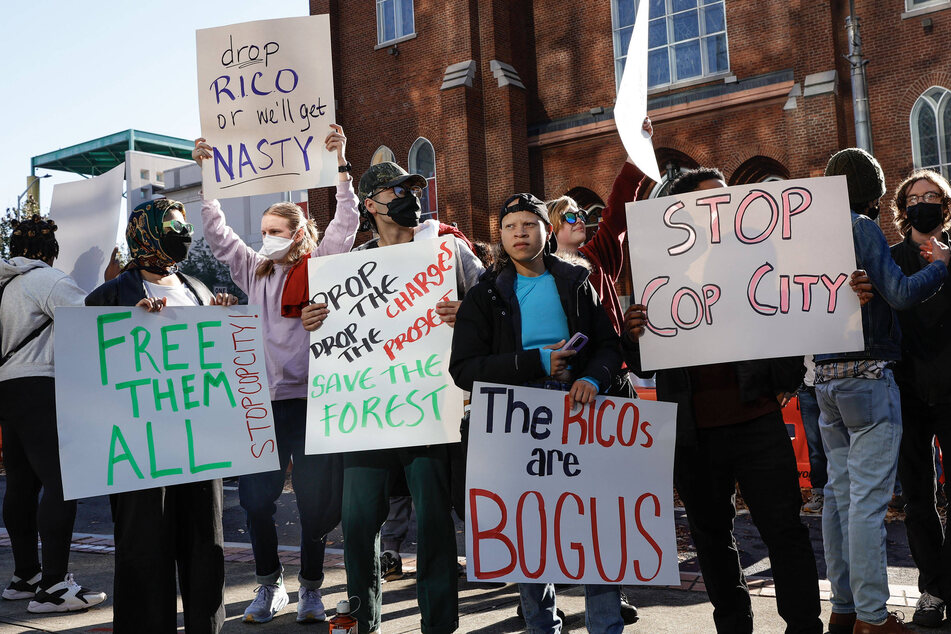 The Cop City project has sparked fierce and sustained backlash over fears it will accelerate environmental destruction and lead to even more police brutality against Black and brown people.
Protests against the plan picked up after police killed 26-year-old Indigiqueer environmental activist Manuel Esteban Paez Terán, known by friends and comrades as Tortuguita, last January. Officers claimed Tortuguita was wielding a gun and had fired at an officer during their raid, but an autopsy revealed they had no traces of gunpowder on their hands, which were raised when they were shot 14 times.
The Georgia Bureau of Investigation announced last month that it would not bring charges against the cops responsible.
Instead, over 61 peaceful protesters have been charged with violating the state's Racketeer Influenced and Corrupt Organizations (RICO) Act.
The indictment claims the protesters took part in a "criminal enterprise" that allegedly began on May 25, 2020 – the date of George Floyd's murder by ex-Minneapolis police officer Derek Chauvin, long before anyone knew about Cop City plans.
The activists are also accused of launching a "propaganda campaign" against police violence to stop construction of the training complex.
Activists face up to 20 years behind bars if convicted on the RICO charges.
Cover photo: Screenshot/X/@defendATLforest