"This industry needs a new foundation": NYC nail salon workers rally for their rights
New York, New York - NYC nail salon workers and activists gathered Thursday for a rally in Zuccotti Park to call for drastic changes to an industry that many argue is broken.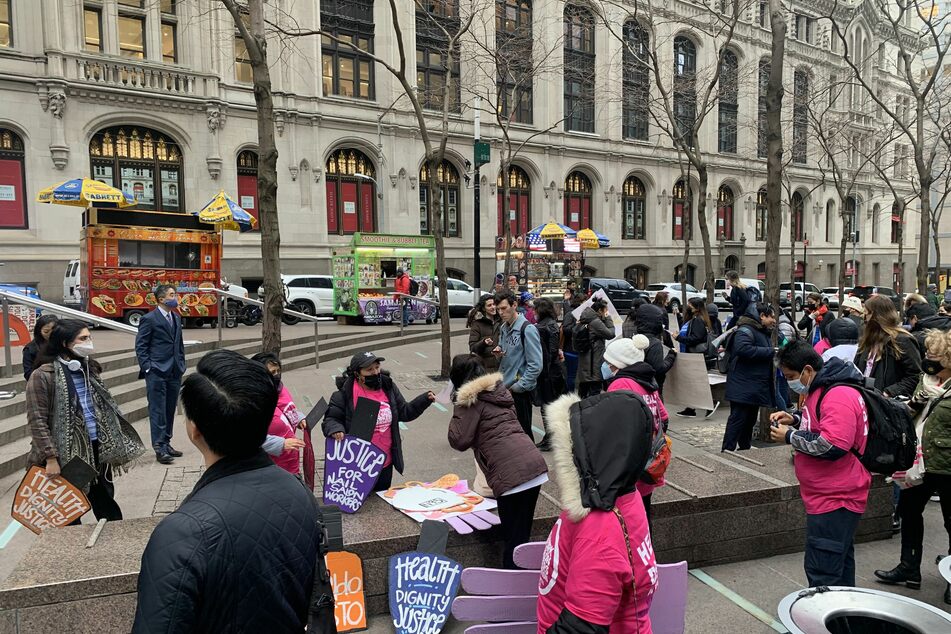 Poor working conditions and labor violations are very common in the industry, with many workers having to handle chemicals without the proper safety measures, and work long hours sometimes without breaks.
With over 84% of the industry's workers identifying as women and 88% being foreign-born, it is also a women's and immigrant's rights issue, affecting two groups that have been historically marginalized in labor reform.
These factors, along with poor wages and the likely fear of retaliation from their employers, have kept nail workers from speaking out over the years. But with this rally and the work of supporting organizations, all of that may be about to change.
Unlike the efforts of Amazon and Starbucks workers who have been actively trying to unionize at locations across New York and around the country, nail salon workers don't face one or even a few big corporate entities that are setting the standard for the industry. Instead, it is an industry dominated by small businesses with a model that activists say favors profits over its workers.
These big problems call for creative solutions. Joined by lawmakers and groups like Adhikaar and the NY Committee for Occupational Safety and Health, the effort to organize has led to an idea for change that is truly unprecedented in America.
Revealing the issues within the nail salon industry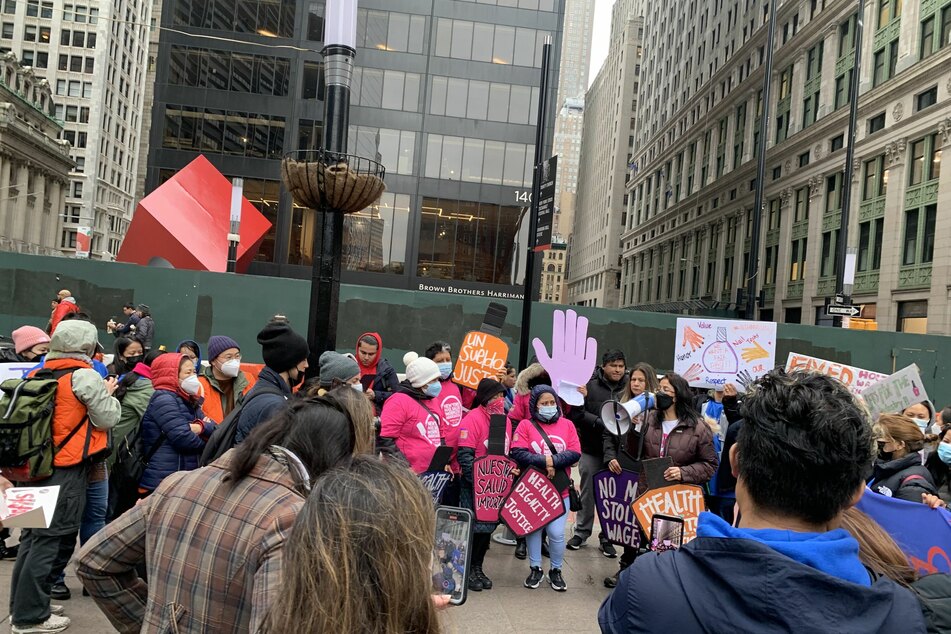 The Worker's Institute at Cornell University's School of Industrial and Labor Relations recently released a report called Unvarnished: Precarity and Poor Working Conditions for Nail Salon Workers in New York State.
The report, "maps out the contours of New York's nail salon industry and workforce and examines labor conditions in the industry and their impact on workers' lives."
Along with her team, Zoe West, an independent researcher affiliated with the Worker's Institute and contributor to the report, studied government data on the industry and conducted focus groups for workers to share their experiences.
While there has been laws and regulatory changes that have attempted to lift standards for the industry, such as the passing of a $15 minimum wage for the state back in 2015, it simply hasn't been enough to implement real change.
The data revealed some staggering statistics. While New York state has the highest concentration of nail technicians in the country, many of its workers are underpaid. The state average hourly wage is just $13.87.
Labor violations and wage theft are still common, partly due to the fact that 82% of the industry is made up of small businesses with five or fewer employees, which is difficult to regulate.
"Part of the problem with enforcement is that the agencies that are responsible for enforcing these laws are vastly underfunded and understaffed," West explained.
Workers in their focus groups shared their stories on the difficulties of surviving with low wages and no benefits, and the barriers in place that keep them from speaking out. Some also shared experiences with ethnic hierarchies and discrimination in their workplaces.
"The fear of retaliation for speaking out is very real," West says, which is why she believes that, "organization is critical."
Big problems call for creative solutions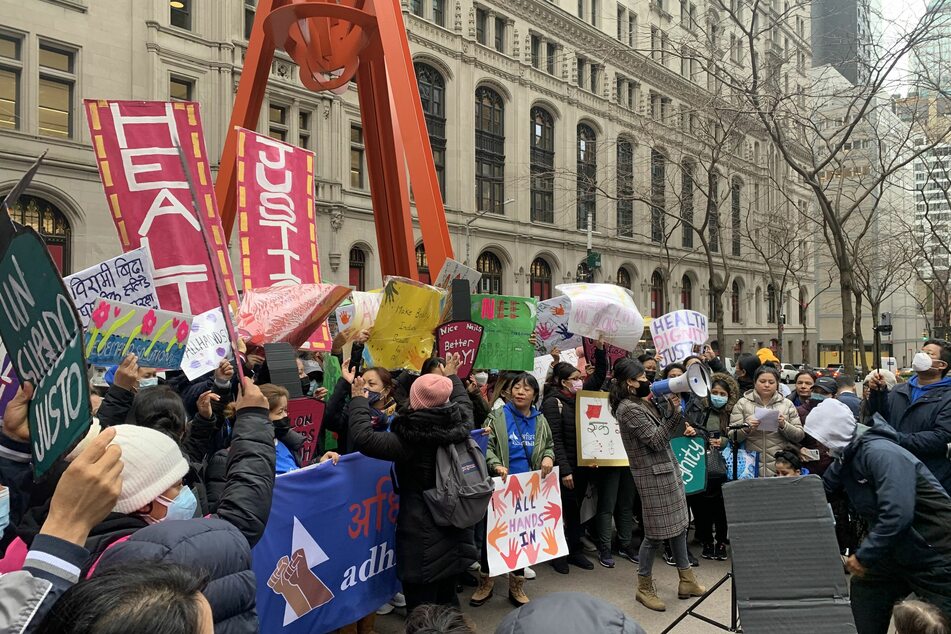 The Nail Salon Minimum Standards Council Act (MSCA) is an innovative and creative step in the right direction to addressing some of the issues that nail salon workers face.
Proposed by New York State Senator Jessica Ramos and Harry B. Bronson, chair of the NYS Assembly Economic Development Committee, the MSCA aims to "create a nail salon industry council made up of workers, employers, and government officials" that will submit recommendations to "establish new workplace standards for all nail salons" to the New York State Labor Commissioner.
"For too long the industry has struggled with issues such as wage theft, health and safety violations, and other problems," said Daisy Chung of the NY Healthy Nail Salons Coalition. "We believe this industry needs a new foundation."
The bill doesn't specify any policies, but instead creates a structure that allows the real experts – the workers and employers – to finally have a seat at the table.
Pricing in the industry also posses a big issue. "Because there's such intense competition in the industry, the competition is about a race to the bottom," Chung insisted. "How can I offer the lowest possible prices and keep my doors open? You can't have an industry that functions that way because it's going to implode."
She added: "At the end of the day, it's workers that suffer because employers feel like they have to cut corners to keep themselves in business."
The bill, originally proposed in January, will also create a second body of economic experts that will recommend a fair pricing model that will ideally benefit workers and employers. It's a truly different approach to a lot of issues that workers across the country face, while organizing an industry that is fractured in a very particular way.
While it is still in its infancy, if it garners the support it needs to pass, and succeeds in its mission, it could be a model for similar industries across the nation to follow.
Cover photo: Rey Harris