Black Creek Freedmen win historic citizenship case against Muscogee Nation
Okmulgee, Oklahoma - Black Creek Freedmen on Wednesday won a historic case seeking restoration of citizenship in the Muscogee Nation, their ancestral birthright.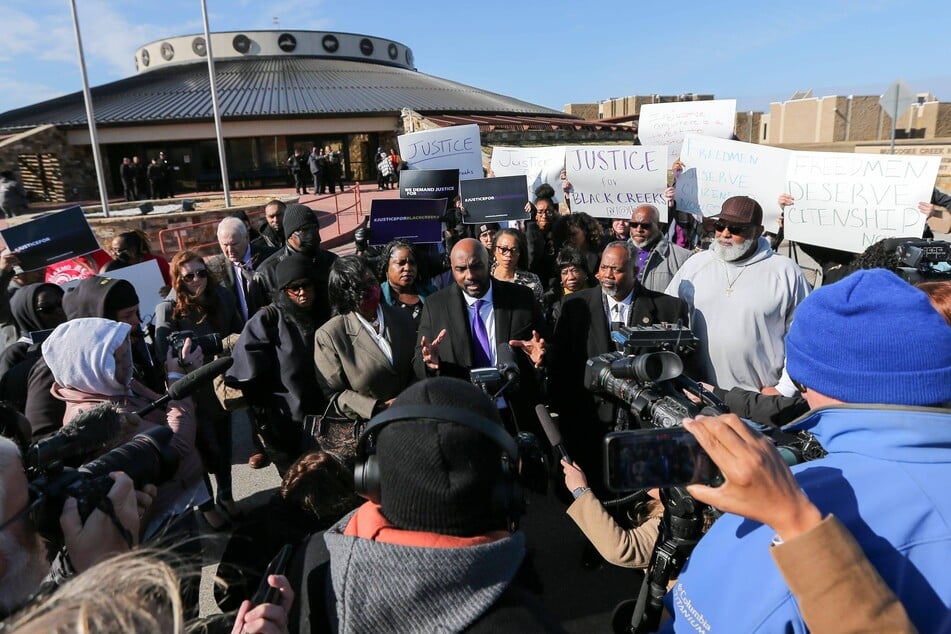 Muscogee Nation District Judge Denette Mouser on Tuesday ruled in favor of Rhonda Grayson and Jeff Kennedy, two Muscogee Creek Freedmen who had sued the tribe's citizenship board for denying their belonging.
"Having weighed all the facts and evidence presented by the parties, this court finds the acts of the Defendant in this matter have been contrary to the law and unsupported by the relevant and substantial evidence presented by each Plaintiff," Mouser wrote in her ruling.
The historic decision paves the way for more Black Creeks to win recognition of their rightful citizenship rights, guaranteed in the Creek Treaty of 1866.
"For me, this journey transcended the boundaries of mere legal proceedings," attorney Damario Solomon-Simmons said in a statement. "It became a poignant quest to reclaim the honor and dignity that anti-Black racism had wrongfully snatched from us."

"This case was about upholding the legacy of my fourth great-grandfather, Cow-Tom, as one of the 5 people to sign the Treaty and ensured Article 2 of the Treaty of 1866 that guaranteed Creeks of African Descent full citizenship," he continued.
"The tribal court's decision will reinstate the rightful citizenship rights of Black Creek Freedmen today, and for future generations."
Black Creeks' fight for citizenship rights in Muscogee Nation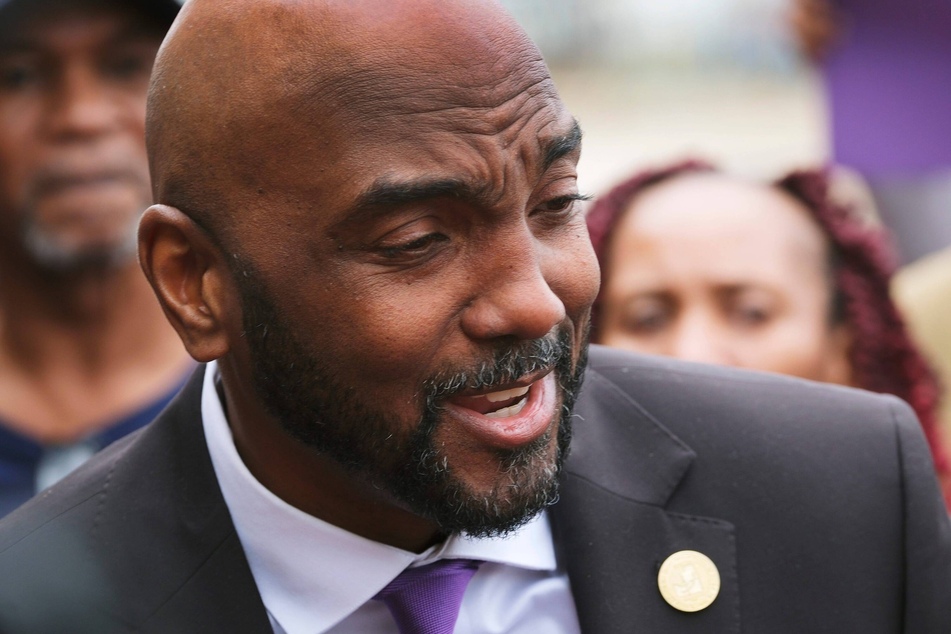 Grayson, Kennedy, and Solomon-Simmons trace their roots to Muscogee Creek Freedmen, people of African descent who were either enslaved by members of the Muscogee Creek Nation, lived among the Creeks as free Blacks, or were listed on the Dawes Rolls as interracial Creeks.
The Creek Treaty of 1866 guaranteed that Freedmen and their descendants "shall have and enjoy all the rights of native citizens."
But those citizenship rights – and all the accompanying benefits – were suddenly stripped from Black people when the Muscogee Creek Nation adopted a new constitution in 1979.
Black Creeks argued before the court that the Muscogee Creek Nation had violated its own law by ignoring the 1866 treaty – a fact citizenship board member Leann Nicks acknowledged during testimony.
"We don't go by the Treaty of 1866," Nicks said, according to the Black Wall Street Times. "We don't consider this law."
The Muscogee Nation Citizenship Board insisted that tribal sovereignty granted them the ability to rewrite citizenship rules, but ultimately, Judge Mouser disagreed, delivering a historic win to Black Creeks after a years-long battle.
Muscogee Nation Attorney General Geri Wisner has already indicated plans to appeal the decision before the Muscogee Nation Supreme Court.
Cover photo: IMAGO / USA TODAY Network