Gas masked gunman on the loose in Brooklyn subway attack injuring 29
New York, New York – A manhunt is underway for an unidentified active shooter still on the loose in New York City, as he opened fire on a subway car Tuesday morning and injured 16 victims.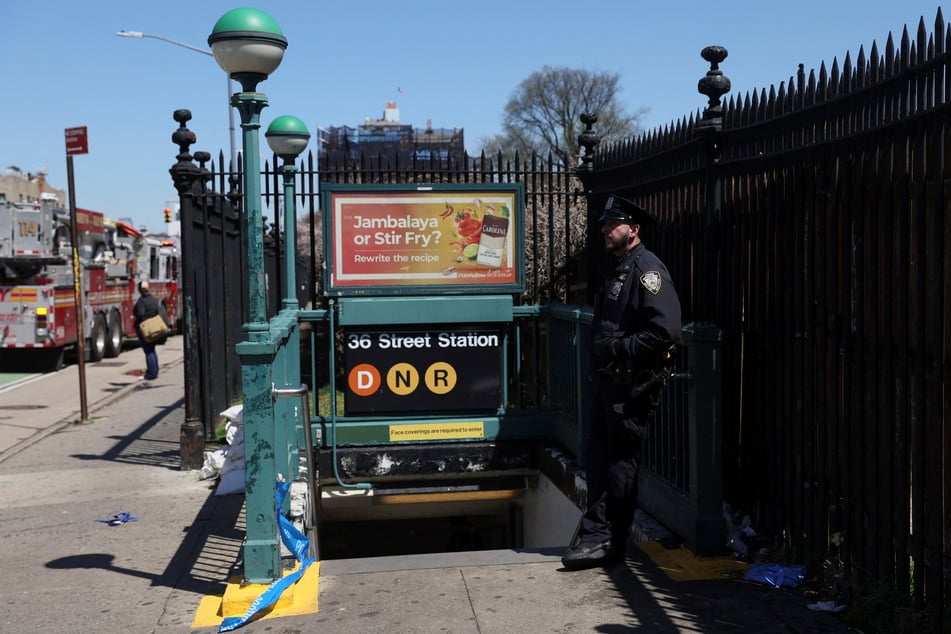 The shooting occurred during the morning commute at 8:24 AM on a Manhattan bound N train in the Sunset Park neighborhood of Brooklyn. The train was pulling into the 36th Street station when a shooter wearing a gas mask took a canister out of his bag and opened it, dispelling smoke.
"The train at that time began to fill with smoke. He then opened fire, striking multiple people on the subway and in the platform," New York City Police Department Commissioner Keechant Sewell said in a press briefing.
Acting FDNY commissioner Laura Kavanagh confirmed 16 patients were treated for injuries, 10 from gunshot wounds and others from smoke inhalation, shrapnel wounds, and panic. There were no life-threatening injuries or fatalities.
The responsible individual fled the scene, with some witnesses believing he may have run into a subway tunnel. Reports have surfaces that there were no working surveillance cameras in the subway station.
Sewell said authorities are looking for a suspect who is a Black male, around 5 foot 5 with a heavier build, and wearing a green construction-style vest and gray hooded sweatshirt.
"This person is dangerous," New York Govenor Kathy Hochul said. She also noted she had briefed Mayor Eric Adams on the evolving situation, who has tested positive for Covid-19 and is currently quarantining.
"We will find him," Adams said via video message, urging anyone with info to call the NYPD Crimestoppers at 1-800-577-TIPS.
The investigation is ongoing as the shooter is at large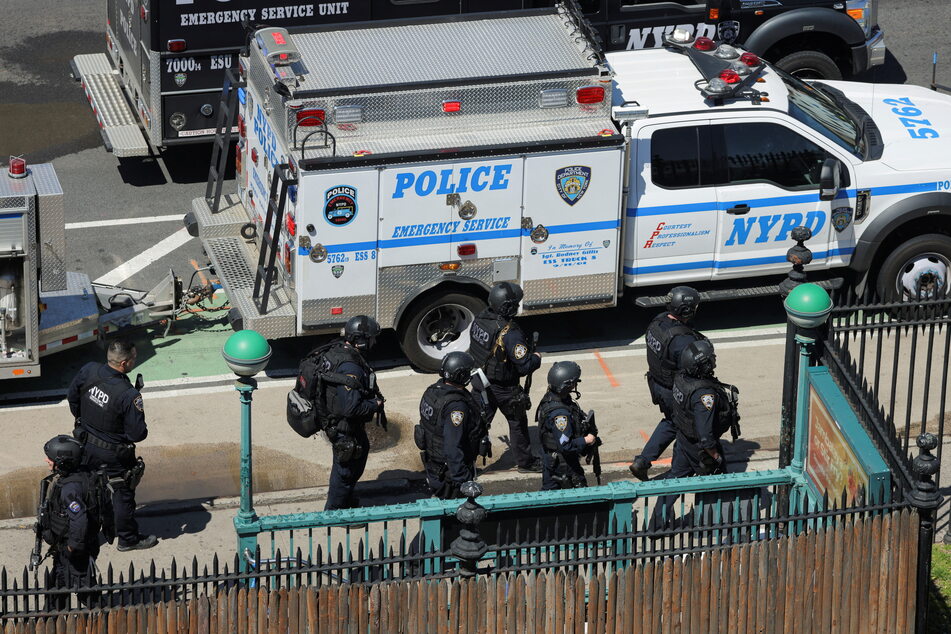 The incident is an open investigation, with no clear motive.
CNN confirmed that a gun has been recovered at the Brooklyn station, according to law enforcement sources.
Videos of the incident showed riders on the subway car covering their faces as the train car filled with smoke. When the train opened its doors at the station, panicked citizens poured out of the train running, while others helped wounded victims. Some victims laid on the station floor until help arrived.
"You have to point to the passengers and the transit authority officials. They responded with a level of just care for their fellow New Yorkers ... You saw passengers coming to the aid of each other," Mayor Adams said.
MTA service is currently running with certain lines suspended. Schools in the surrounding neighborhood were locked down in the morning, with instructions to "shelter in place," according to a spokesperson for the Education Department.
This is a developing story as new information continues to emerge and the shooter still at large.
UPDATE, April 12, 4:10 PM EST: 29 people treated for injuries in connection to shooting
At least 29 people have been reportedly hospitalized in connection with the Sunset Park subway shooting, according to CNN. The additional victims, up from the 16 treated by FDNY and reported earlier in the day, likely went to the nearby hospitals on their own, an FDNY spokesperson said.
Investigators have now recovered multiple high capacity magazines, fireworks, a gunpowder from the scene, according to law enforcement.
NYPD emails sent to officers and detectives on Tuesday show investigators are actively searching for a white U-Haul cargo van with Arizona license plate #AL31408 in connection with the crime. The manhunt continues.
UPDATE, April 12, 5:50 PM EST: Suspect identified through credit card
Investigators on the search have located the U-Haul cargo van in Brooklyn in connection with the shooting, two law enforcement officials confirmed.
Officials have also reportedly identified the suspect after finding a credit card that was used to rent the vehicle.
President Joe Biden said Tuesday he was praying for those injured by the traumatic incident, and his administration is "not letting up on it until we find out, and we find the perpetrator."
The suspect remains on the run.
Cover photo: Collage: REUTERS