Josh Duggar, star of 19 Kids and Counting, arrested for child pornography just as wife Anna announces seventh baby
Springdale, Arkansas - The oldest of 19 children made famous growing up on TLC, Josh Duggar has long been the black sheep of the ultra conservative Christian family – and now he's under arrest again!
On Thursday, not long after Josh Duggar and his wife Anna announced the gender of their seventh child on Instagram, US State Marshals arrived to take him into custody.
According to public government documents, Josh is currently being held in Washington County, Arkansas.
The 33-year-old came to fame as a young teen when his family was featured on the TLC show 19 Kids and Counting, which explored the strict religious lifestyle his parents followed that forbade birth control and followed specific gender roles.
The original TV show was shelved once news broke in 2015 that the oldest Duggar child, Josh, had been accused of molesting several under-age girls, including his sisters, when he was 14 years old.
Jim Bob and Michelle Duggar, Josh's parents, said they had sought the advice of church elders in 2003 who encouraged them to send Josh to a treatment program that included counseling and physical labor.
When Josh returned, his father took him to speak with James W. Hutchens, an Arkansas State Trooper and family friend who simply gave him a "stern talk". Hutchens was later arrested himself and is serving over 50 years for child pornography charges.
Ashley Madison scandal and real-estate scam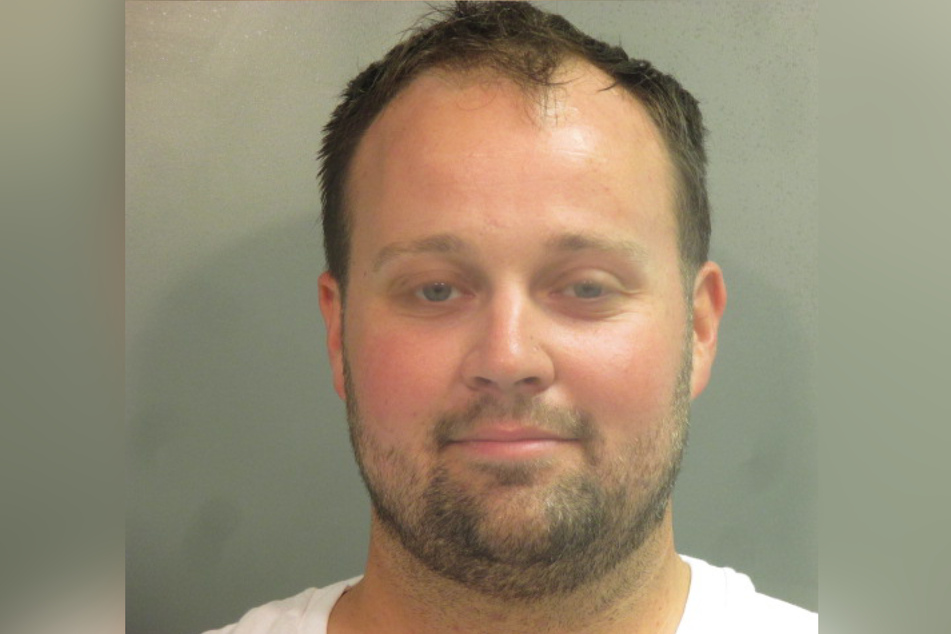 Years later, in 2015, once Josh was married with several children, it surfaced that his information had been released as part of the Ashley Madison scandal, which revolved around a dating service specifically for people who want to have affairs.
That year, the website was hacked and subscribers had their information made public with many high profile celebrities and politicians discovered to have had been having affairs through the website. He admitted to long time porn-use and being unfaithful to his wife.
"I have been the biggest hypocrite ever," Duggar shared at the time, commenting on the family values he was always promoted. "I am so ashamed of the double life that I have been living and am grieved for the hurt, pain and disgrace my sin has caused my wife and family."
He was also sued that year by porn star Danica Dillon for assault in a strip club in Philadelphia. She later dropped the suit.
According to People magazine, Josh was the target of another lawsuit in 2019 in which he was sued for fraud and breach of contract relating to real estate transactions. Later that year, the used car dealership he worked at was raided as part of an ongoing federal investigation.
The Sun reported that after his string of scandals in 2015, Josh had to step down from a political job at the Family Research Counsel, and struggled to find solid employment. The latest seasons of Counting On – the TLC show featuring the grown up Duggar children's families – revealed that Josh's family has been living in an old warehouse, and that a used car dealership that he had owned had permanently closed.
However, wife Anna Duggar, a stay at home mom, has applied for four separate business licenses this year and has been buying and selling properties for upwards of $700,000. Josh's father, Jim Bob, has made a small fortune in real estate, and has sold discounted property to the couple in the past.
This week Josh and Anna shared the gender reveal for their seventh child on Instagram. Josh is being held without bond for federal court. The public records did not disclose the charges.
Update, April 30, 1:55 PM EST: Josh Duggar has pled not guilty to two counts of child pornography
The US Attorney's Office has released a statement charging Josh Duggar with "receiving and possessing child pornography." He allegedly possessed the material in May 2019, which depicted "the sexual abuse of children under the age of 12." He faces up to 20 years in jail and a $250,000 fine on each count, if convicted.
On Friday, Josh appeared at a Zoom hearing from an Arkansas detention center where his charges were read, and will remain in jail as he awaits a bond hearing, according to People.
"Josh Duggar has been charged in a two-count indictment. He has pled not guilty to both charges and we intend to defend this case aggressively and thoroughly," his lawyers said in a statement.
Cover photo: Collage: 123rf/ Olga Yastremska & Washington County Sheriff's Office