Fox News coughs up millions to settle lawsuit by former Tucker Carlson producer
New York, New York - Fox News will cough up $12 million to stop former producer Abby Grossberg from taking her allegations of working in a hostile environment to trial.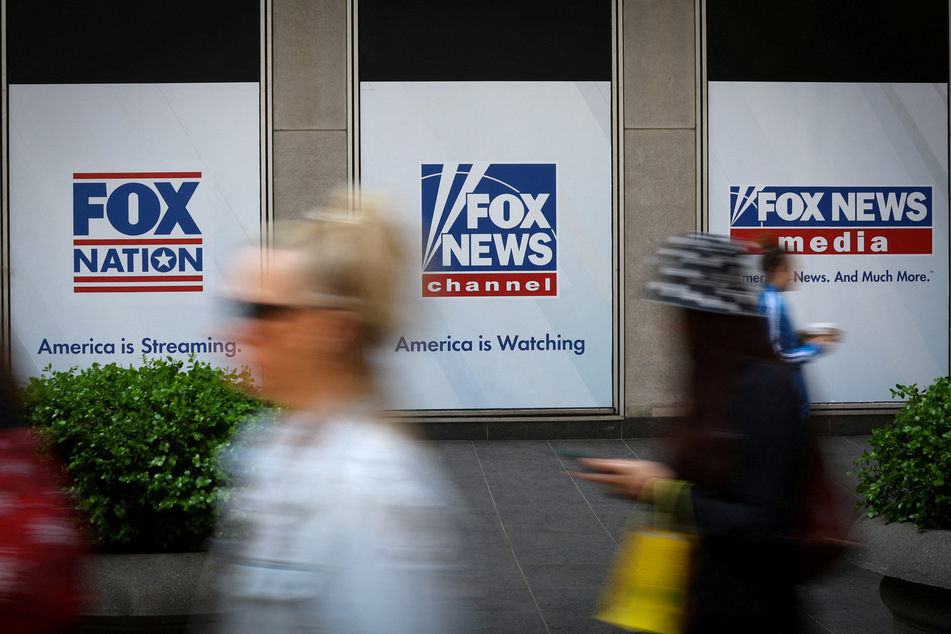 Grossberg alleged in April she was subject to a discriminatory environment where antisemitism and chauvinism were commonplace while working for former prime-time host Tucker Carlson.

Among her complaints was allegedly being asked if her former boss at Fox News, Maria Bartiromo, was having sex with a prominent Republican politician.
Grossberg's allegations followed Fox News' announcement it would part ways with Carlson after racist and sexist messages he sent to associates were unearthed during the discovery process of a defamation lawsuit by Dominion Voting Systems, which the network settled for $787.5 million.
Fox News told The New York Times in April it planned to challenge Grossberg's "unmeritorious legal claims," which the network said were "riddled" with falsities.
Grossberg's attorneys at Filippatos PLLC said Friday the firm had "looked forward to litigating these cases" against Fox News and Carlson, but Grossberg opted to settle.
"While I stand by my publicly filed claims and allegations, in light of today's settlement of $12 million, pursuant to which I have now withdrawn those claims, I am heartened that Fox News has taken me and my legal claims seriously," Grossberg said in a statement. "I am hopeful, based on our discussions with Fox News today, that this resolution represents a positive step by the network regarding its treatment of women and minorities in the workplace."
Grossberg added that she would make no further comments about her dealings with Fox News and asked reporters to "respect (her) decision."
Tucker Carlson still denying allegations
Fox News confirmed its differences with Grossberg were resolved.
"We are pleased that we have been able to resolve this matter without further litigation," a spokesperson said.
Carlson's former executive producer, Justin Wells, is "glad" Fox News and Grossberg settled their differences, but defended the 54-year-old pundit and his team.
"We deny Ms. Grossberg's claims and allegations against Tucker Carlson and his team," Wells tweeted. "Nevertheless, we are glad that Fox has settled this matter and that all sides can move forward."
Meanwhile, Carlson and Fox News continue to be at odds over terms of the host's dismissal. The network sent Carlson a cease-and-desist letter when he began airing a new program on Twitter earlier this month, according to Axios.
His lawyers reportedly argue a non-compete agreement should not apply to his new venture.
Cover photo: REUTERS