Jack Daniel's targets poop-themed dog toy maker in Supreme Court hearing
Washington DC - The US Supreme Court on Wednesday held a hearing over Jack Daniel's lawsuit against the distribution of a poop-themed dog toy which is designed to look like its own whiskey bottle.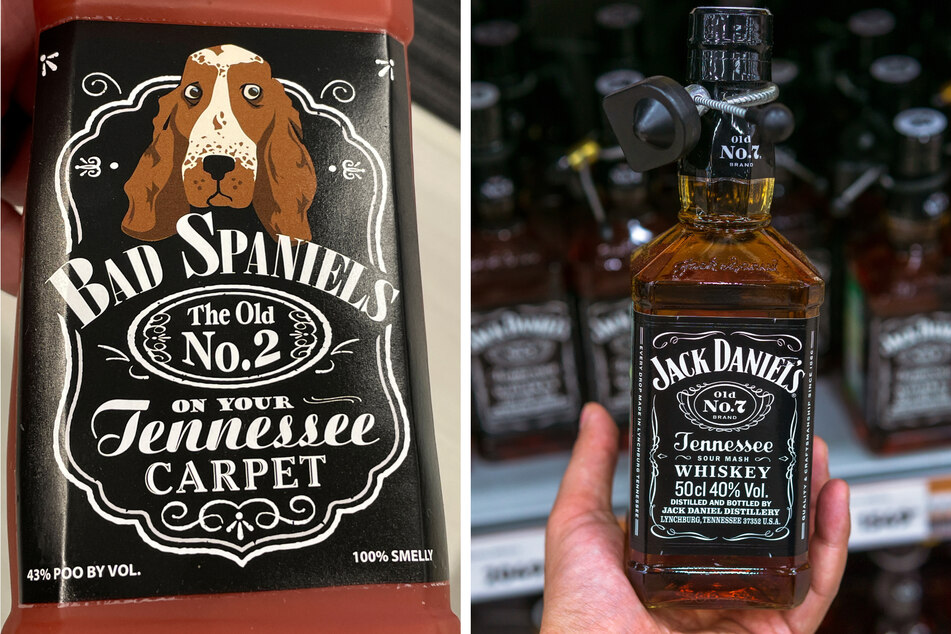 The legal dispute involves dog chew toys known as Bad Spaniels produced by the company VIP Products. One of the models resembles a bottle of Jack Daniel's whiskey – with a few notable changes to fit its poop theme.
Where the whiskey bottle says "Old No. 7," the toy instead says "Old No. 2," and instead of reading "Tennessee Sour Mash Whiskey," the toy says "on your Tennessee carpet." The alcohol content references have been changed to "43% POO BY VOL." and "100% SMELLY," CBS reported.
Jack Daniel's sued VIP Products for trademark infringement, while the chew toy manufacturer claims its activities are protected under the First Amendment's free speech guarantee.
The whiskey brand won the first round of the legal battle when the case was presented before a federal district court in Arizona, but the 9th Circuit Court of Appeals reversed the ruling.
The Supreme Court said it would weigh in after the distillery company appealed the decision.
Jack Daniel's alleges trademark infringement over poop-themed dog toy
The case boils down to whether the parody of the whiskey brand's products is considered protected free speech.
"Jack Daniel's loves dogs and appreciates a good joke as much as anyone," the company's lawyers wrote in a Supreme Court filing. "But Jack Daniel's likes its customers even more, and doesn't want them confused or associating its fine whiskey with dog poop."
"In our popular culture, iconic brands are another kind of celebrity. People are constitutionally entitled to talk about celebrities and yes, even make fun of them," VIP Products' lawyer countered.
The Biden administration has already sided with Jack Daniel's and urged SCOTUS to toss out the 9th Circuit's ruling.
Justice Ketanji Brown Jackson, the newest member of the court and Biden's first appointee as president, questioned VIP Products' argument, saying, "If [you] put it on a shelf, right, then you're not using it in commerce. You're not shopping it around and potentially confusing people into thinking that Jack Daniel's is selling this. That's the whole heartland of the trademark."
The Supreme Court is expected to release its decision this summer.
Cover photo: Collage: REUTERS & 123RF/darksoul72