Passenger's unexpected flight of fancy scares fellow travelers
Las Vegas, Nevada - This is certainly not how passengers imagined their Alaska Airlines flight: just before the plane was about to take off, a man climbed onto one of the wings.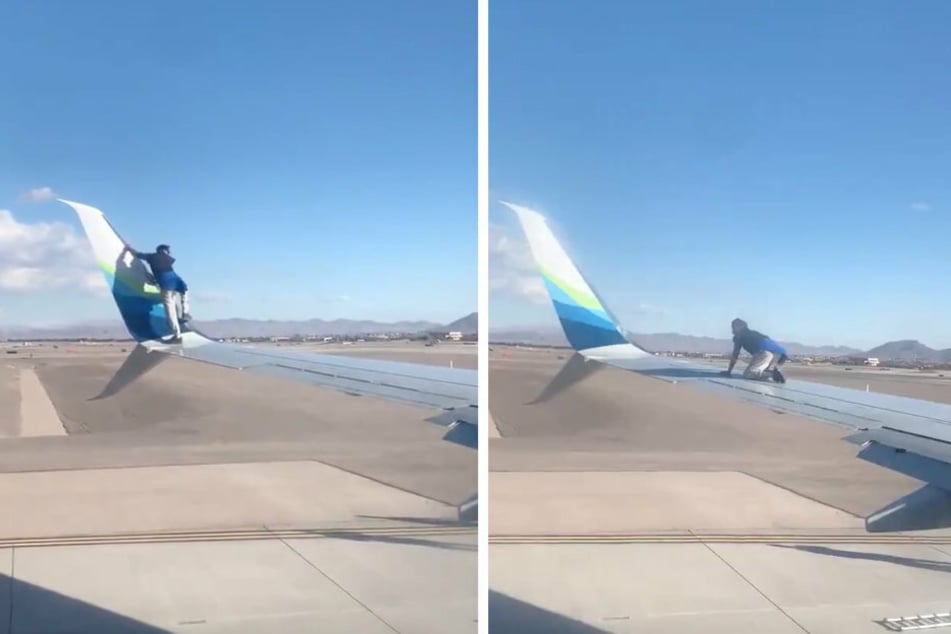 According to USA Today, Alaska Airlines flight 1367 from Las Vegas to Portland was about to take off when passengers were greeted by a strange sight.
The plane was waiting to depart from McCarran International Airport when a man climbed onto one of the wings and walked around for 45 minutes. Eventually, he sat down and started removing his shoes and socks.
Erin Evans, who was on the plane, posted a video of the madness on Twitter: "WTH did I just witness..." wrote the horrified woman.
Passenger Brooke also posted a video of the incident on his account, in which you can see the man making himself comfortable on the wing and enjoying the view until he falls onto the tarmac.
Law enforcement officials were waiting beneath the jet to apprehend the man. When he fell, they rushed to see whether he was hurt.
Police then managed to arrest the man.
Passengers filmed the incident
Police arrested the 41-year-old man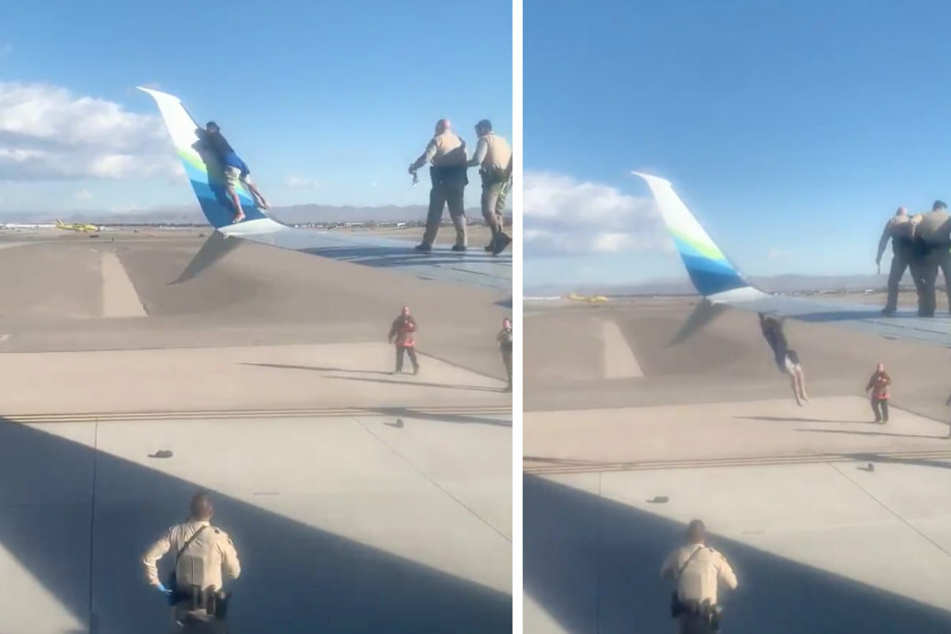 The incident occurred on Saturday, According to a statement from Alaska Airlines, the flight team was preparing for takeoff when the pilots noticed a person approaching the aircraft.
They immediately notified the tower, whose staff alerted the police.
After walking on the wing for 45 minutes, the man proceeded to the edge, where he took off his shoes and socks to find support. But he lost his balance and fell violently onto the tarmac. The officers immediately arrested the 41-year-old, identified as Alejandro Carlson.
The plane then returned to the gate for a full inspection.
Carlson was treated by doctors for minor injuries and was subsequently arrested for trespassing and disregarding public safety.
It is not yet clear why he decided to commit this bizarre act, but the passengers certainly got off with a only scare.
Cover photo: Twitter/Screenshot/Bildmontage/SkipperBK13