Canada stabbings: Second suspect in mass stabbing spree has died
Rosthern, Canada - A man wanted in connection with a deadly stabbing spree in the Canadian province of Saskatchewan has died, the Royal Canadian Mounted Police (RCMP) said on Wednesday.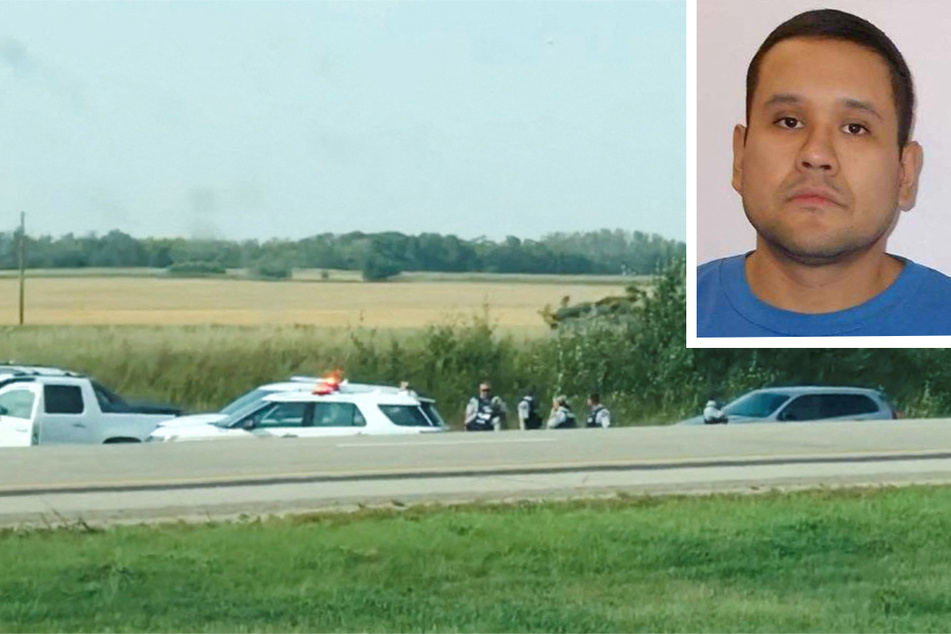 Myles Sanderson was located and arrested around 3:30 PM local time on Wednesday, the RCMP said in a statement, calling off a "dangerous person alert" and ending a three-day manhunt.
Rhonda Blackmore, the commanding officer of Saskatchewan RCMP, told reporters that, after locating a vehicle stolen by the suspect, officers "directed [it] off the road and into a nearby ditch."
Blackmore said that shortly after being taken into police custody, Myles Sanderson "went into medical distress" and was taken to the hospital, where he was pronounced dead. The officer said that the Saskatchewan RCMP had asked for an independent investigation into the circumstances surrounding the incident. She confirmed an autopsy would determine the manner and cause of his death.
"Now that Myles is deceased, we may never have an understanding of [motive]," Blackmore told reporters.
Blackmore added that a knife had been found in the car but said she could not confirm whether the weapon had been used in the Sunday stabbings.
Suspects Myles Sanderson and Damien Sanderson are both dead following Canada stabbing spree
Myles Sanderson and his 31-year-old brother, Damien Sanderson, were identified as suspects in the investigation relating to the murder of 10 people on Sunday in the area surrounding Saskatchewan's James Smith Cree Nation.
Eighteen people were also injured in the incident, which took place in 13 separate locations.
Damien Sanderson was found dead on Monday morning. Police said he was found with "visible injuries" which were "not believed to be self-inflicted."
Blackmore had said on Monday that Myles Sanderson had "a lengthy criminal record involving both persons and property crimes."
Cover photo: Collage: Jordan Brandon via REUTERS & RCMP/via REUTERS