Texas school shooting victims' funerals begin: "This is above and beyond"
Uvalde, Texas - A week after the school shooting that killed 19 students and two teachers, the small Texan town of Uvalde held the first of many funerals — a marathon of grief.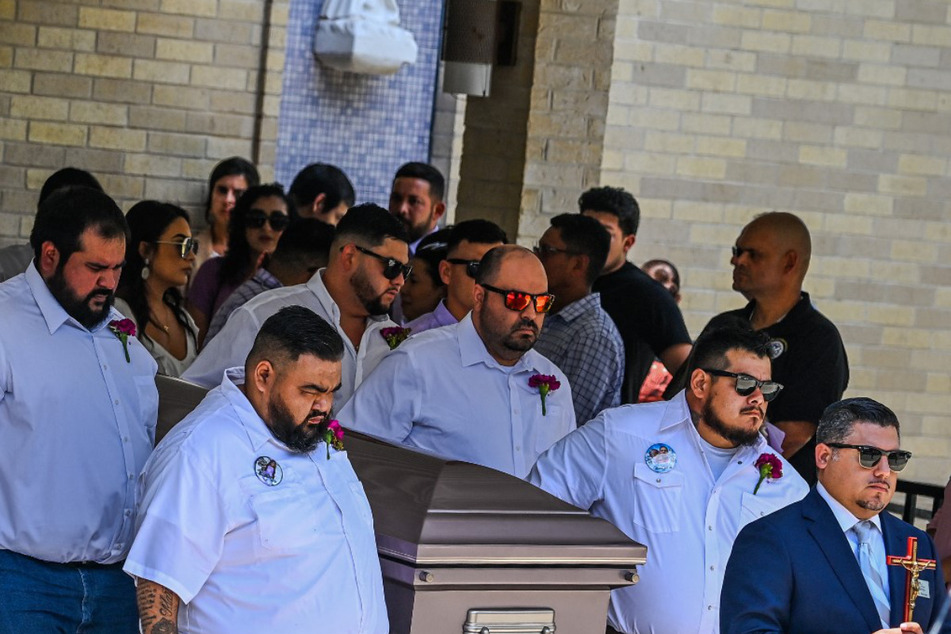 This week, services are planned for 11 children and teacher Irma Garcia. The first is for Amerie Jo Garza, age 10, who was buried Tuesday in a casket painted and shrink-wrapped with customized art of her favorite things, said casket designer Trey Ganem.
Amerie Jo's family described her in her obituary as an avid swimmer who aspired to become an art teacher, "a kind, caring, blunt, loving, sweet, sassy and of course funny little diva who 'hated dresses,'" who loved Chick-Fil-A and Starbucks vanilla bean crème Frappuccinos.
Her family wrote that Amerie Jo was "a protector of her [3-year-old] brother and as we now know, her classmates" — an allusion to reports that she and other children tried to call 911 as the shooter attacked their class at Robb Elementary School.
Ganem's company, SoulShine Industries, designed and donated all but one of the children's caskets after he consulted with their families. One family member wanted to design their own, he said.
"There was TikTok, softball, horses, dinosaurs, hiking. One girl wanted to be a marine biologist, so we put whales and dolphins on hers," said Ganem, who drove the last few caskets 220 miles west from his company's base in Edna, Texas, over the weekend.
Most of the children's funerals will be open casket, Ganem said. But for those like Amerie Jo's that are closed, he said, "we put their picture on the outside of the casket. With that, the families can see their child for a last time."
Texas school shooting remained a crime scene as the community mourns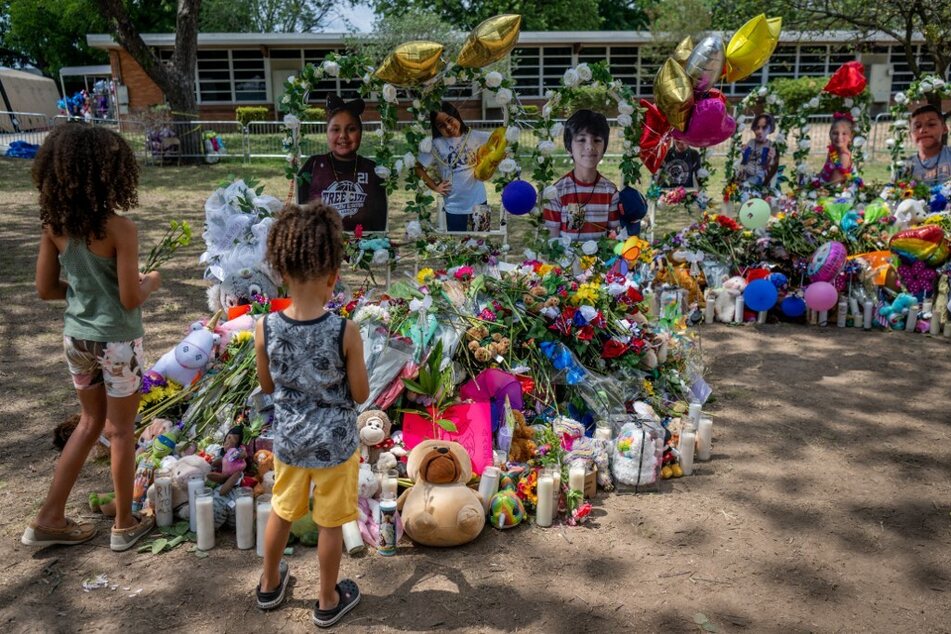 Robb Elementary was still a crime scene this week, with investigators darting in and out past yellow police tape.
Outside, hundreds of people flocked to a growing memorial featuring life-size photos of the victims piled with flowers and stuffed animals.
Jimmy Lucas, president of the Texas Funerals Directors Association, drove to Uvalde from Fort Worth to assist the town's two funeral homes on Tuesday, starting with Amerie Jo's funeral.
"While we're funeral directors and we deal with loss and tragedy every day, this is above and beyond," Lucas said. "Just the sheer number of services."
Police waited outside Robb Elementary for more than an hour before moving in, believing that the gunman, 18-year-old Salvador Ramos, was barricaded inside and no longer shooting, officials said. Police have faced criticism for not confronting Ramos sooner, and the Justice Department announced Sunday that it would review law enforcement's response. President Biden visited the shaken town on Sunday.
In a town as small as Uvalde, home to about 16,000 people, almost everyone knows one — and often many — of the victim's families and plans to attend at least one of the funerals.
Cover photo: Brandon Bell / GETTY IMAGES NORTH AMERICA / Getty Images via AFP