Dragon Girl endures "gnarly" surguries to become a "plastic goddess"
Brisbane, Australia - For quite some time, Amber Luke has been known for the number 98 – since 98% of her body is tattooed. Yet, the 26-year-old is not satisfied just yet.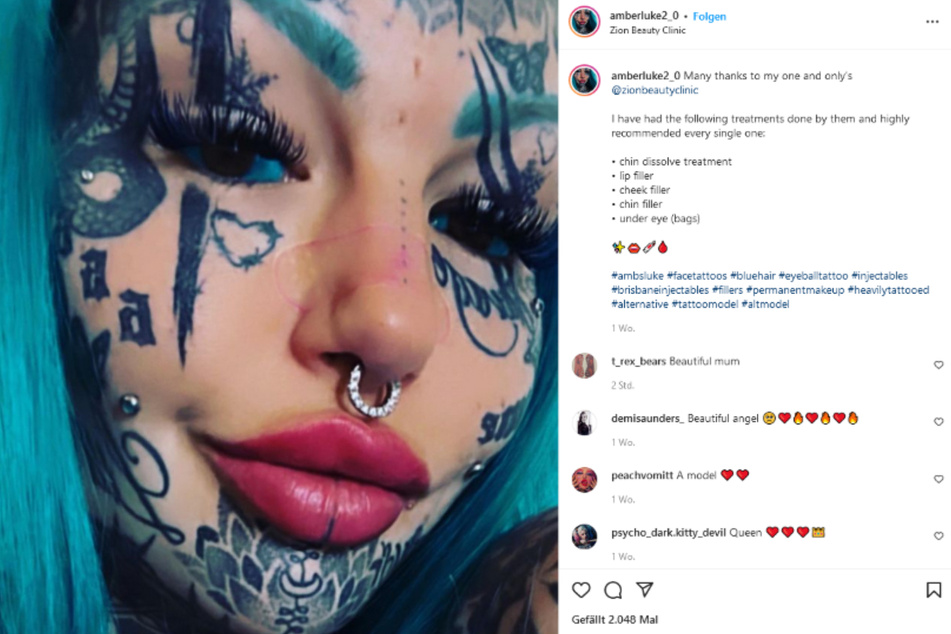 The Australian tattoo model has undergone countless procedures and body modifications over the years.
In addition to her various skin piercings, ear stretching, tongue splitting, and eyeball coloring, the young woman also had her teeth sharpened into vampire-like fangs and added some diamond tooth bling.
Now, she has newly confirmed a number of extreme beauty procedures and said she "highly recommends every single one."
The treatments include lip, cheek, and chin fillers, an "under eye bags" remedy, and a "chin dissolve treatment."
The model, known popularly as "Dragon Girl," also told her Instagram followers that she recently had liposuction in five areas of her body and had the removed fan injected into her butt cheeks.
"The healing process is pretty gnarly – I'm not gunna sugar coat it for ya, haha," she wrote. "It's brutal on the body… the whole body."
She confirmed that the recent plastic surgery cost her $15,000 AUD, or about $10,000, all together.
"Looks fantastic," one fan raved. "Wow, I love it," another commented. More enthusiastic followers called her a "beautiful angel" and "Plastic Goddess."
Of course, there are negative comments too - but the model doesn't let them deter her.

"I don't have a f**k to give," she wrote in a recent post.
The Dragon Girl revealed that her body modifications have helped her mental state and her self-esteem.

"I struggled tremendously with depression at 16 when I first started my personal journey. I saw the tattoos as an opportunity to get my confidence back and make myself someone I could be proud of," she said.
"It's taken me years of evolution of myself to get to a point where I am proud of myself and my accomplishments."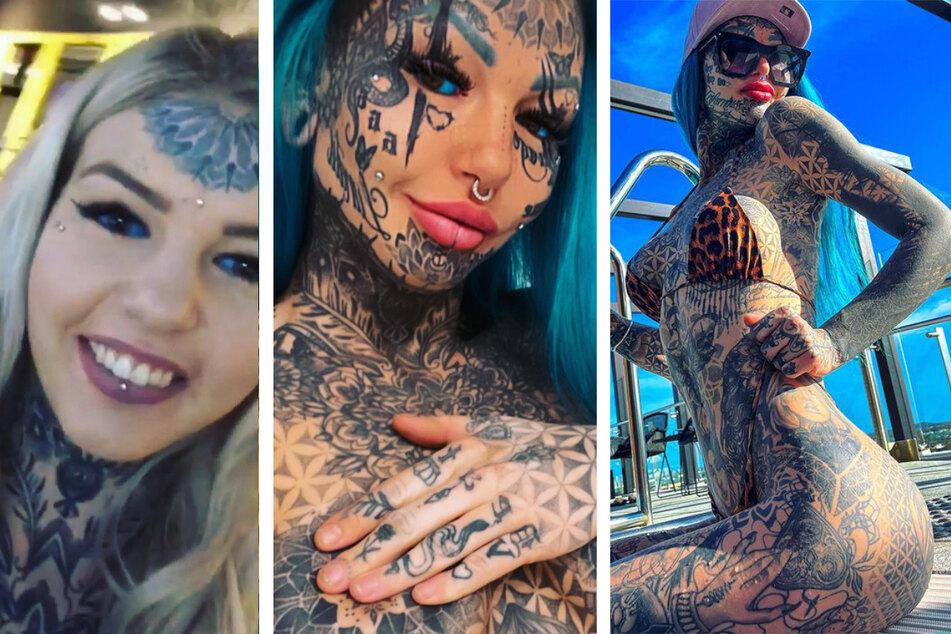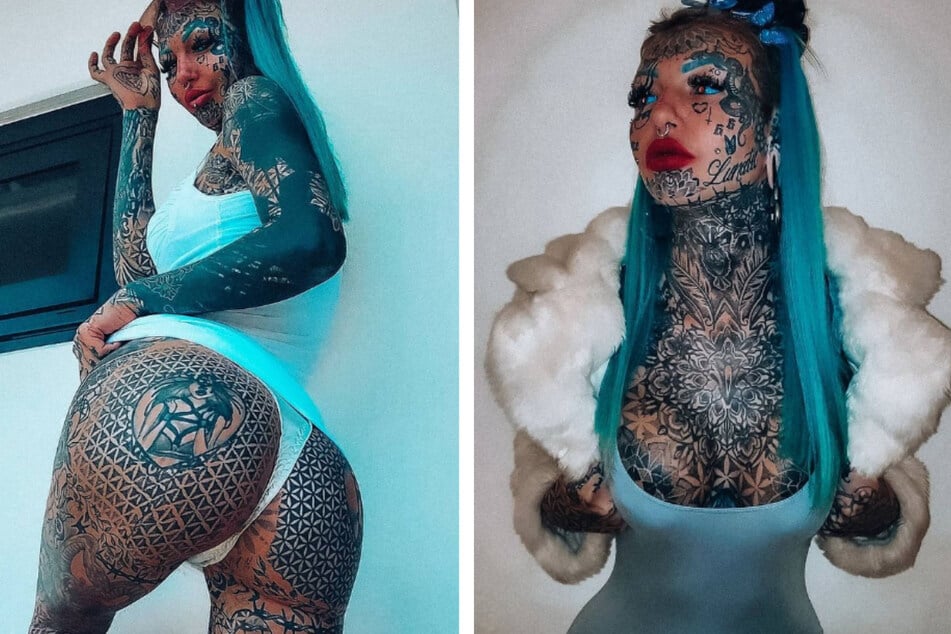 "My journey has been a f****n long, knowledgeable, torturous road…but mostly, a beautiful one," Amber wrote.
Cover photo: Collage: Screenshot/Instagram/amberluke2_0 & amberluke.666