No one can believe how old this model really is!
Los Angeles, California - This bikini model looks 20 years younger than she is and her age defying good looks might get her on the cover of Sports Illustrated.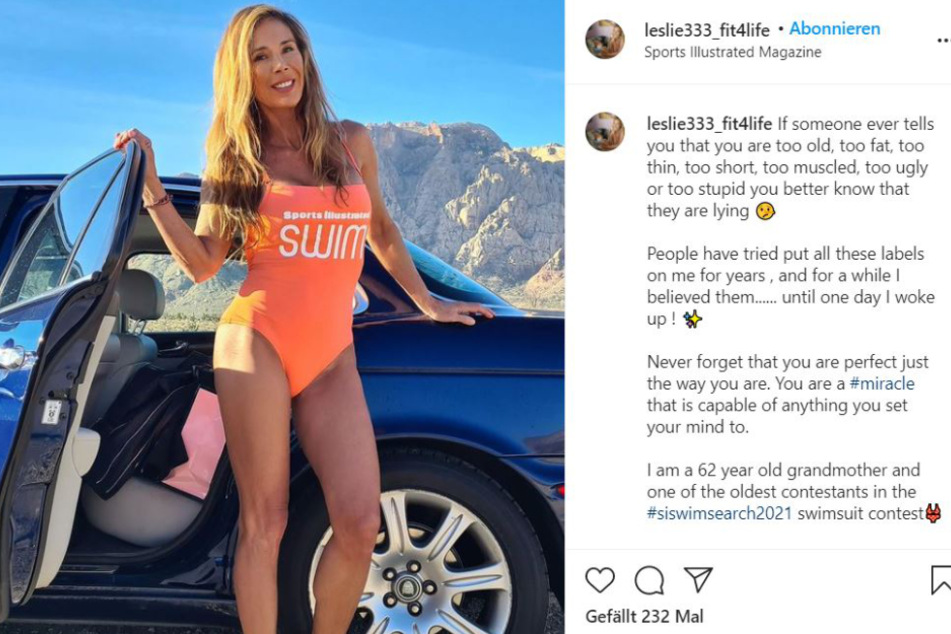 Leslie Carleton is used to people thinking that she's her 40-year-old sons' wife or sister. Some even assume she's younger than her boys.
But the model is actually 62 years old! "I never imagined I'd look the way that I do in my 60s," said the grandmother of two.
Leslie told the Daily Star that, "The majority of people guess that I'm in my 40s, and are shocked when I tell them I'm 62."
The grandma is still young at heart and still works as a bikini model. She's currently competing in Sport's Illustrated swimsuit completion and hopes to become one of the oldest models to grace the cover.
But what's this 62-year-old's secret to looking so good?
She started lifting weights a decade ago
Leslie said that she follows her grandmother's advice: "She was a dancer, and she would eat small, healthy meals frequently throughout the day, every 2-3 hours. I also followed the rule of thumb that carbs and protein should be the size of your palm, while vegetables should be twice that size."
She told the Daily Star that she didn't start exercising until she was in her thirties, but then she really got into it. Skiing and karate – she's actually a black-belt – kept the mother of two young for about 20 years.
"And it's only in the last 10 years that I began lifting weights. That has helped me maintain a strong and toned figure into my 60s," Leslie said. The model also emphasized the importance of drinking lots of water and getting eight hours of sleep.
Whether Leslie Carleton's looks are based on her lifestyle or her genes, her looks are definitely age-defying.
Cover photo: Instagram/Screenshot/leslie333_fit4life