Top Halloween costume trends of 2023: Barbie and Ken, Swifties, Daisy Jones, and more!
Halloween is upon us, and you know what that means – it's time to start thinking about your costume.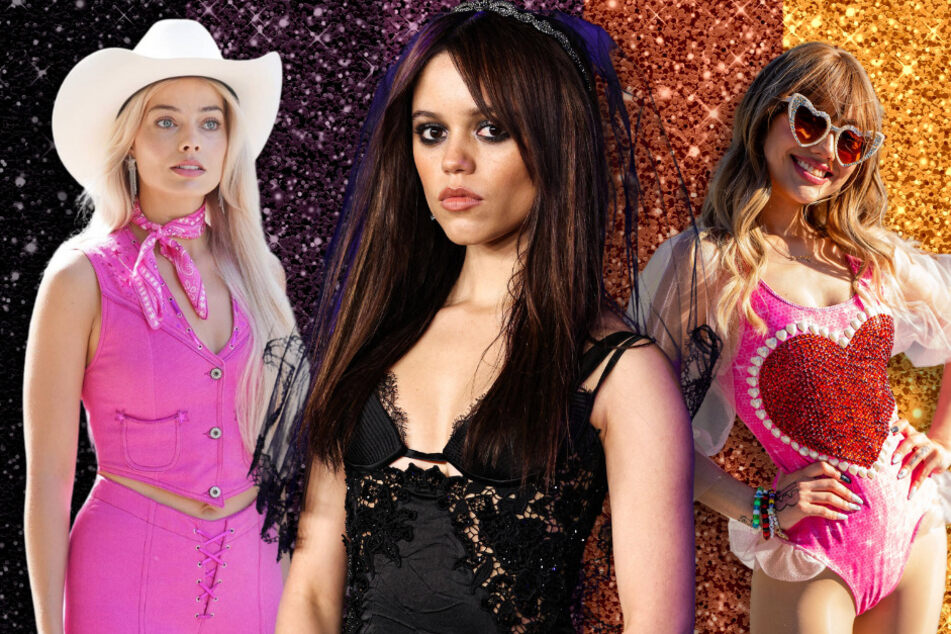 It's officially spooky season!
Whether you're going solo, teaming up with a partner, or joining your group of besties, we've got you covered Halloween-fashion-wise!
From pop culture icons like Beyoncé and Rihanna to classic characters like Wednesday Addams and Glinda the Good Witch, these costumes are sure to turn heads at any Halloween event.
Here are some of the top trending Halloween costumes for 2023, all of which are fairly easy to put together – and won't break the bank!
Solo costumes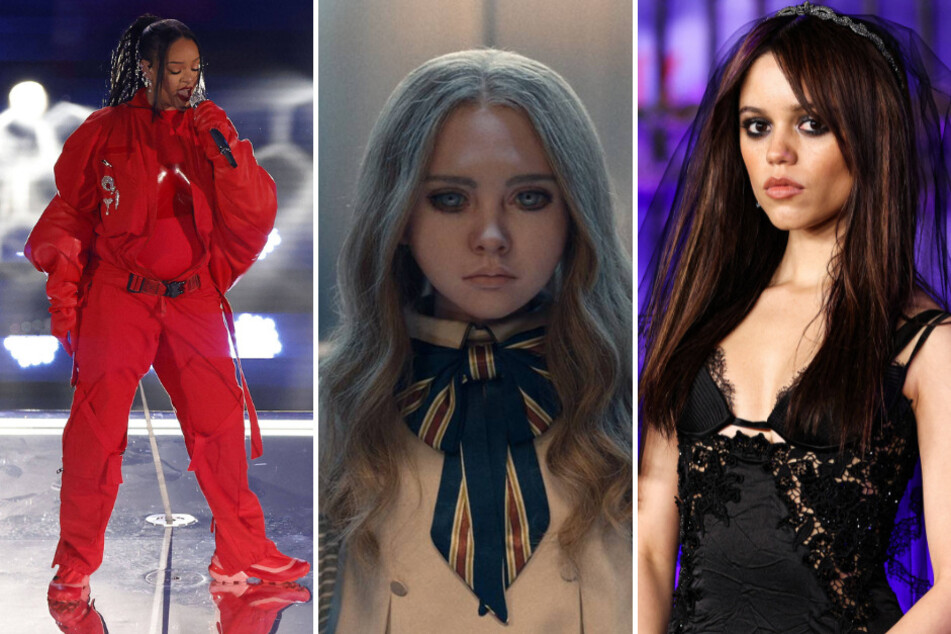 If you're looking to be a little scary and a little sweet at the same time, this M3GAN costume is perfect for you!
All you need to recreate this look is a tan school uniform, a striped long-sleeve shirt, white stockings, black flats, and a big blue bow.

Bonus points if you can learn the infamous M3GAN dance.
Jenna Ortega fans, get ready to channel your inner goth!
Wednesday Addams from the popular Netflix show Wednesday is the perfect costume idea to get that original spooky look while staying up-to-date on the latest trends.
All you need is a collared black dress, chunky black loafers, and some braids.
Rihanna at the 2023 Super Bowl
Red, red, and more red, please.
If you wanna look fierce and fabulous this Halloween in RiRi style, you're definitely going to want to recreate this stunning look Rihanna wore while performing in the Super Bowl halftime show earlier this year.
You're going to need a red jumpsuit, red gloves, red boots, and a sleek black ponytail.
Daisy Jones from Daisy Jones and The Six
Get your Macklemore on because you're probably going to be heading to the thrift shop for this stylish '70s-inspired look.
This Daisy Jones costume is perfect for anyone who wants to channel their inner rockstar.
All you need is a long vinyl fur jacket, oversized sunglasses, cowboy boots, and denim shorts.
Beyoncé at the Renaissance World Tour
Galactic Goddesses, it is your time to fly into the BeyHive and get your shine on!
To recreate Bey's stunning 'fits from her Renaissance World Tour, you need a metallic bodysuit, a mirrored cowboy hat, sparkly boots, and black leather leggings.

Be careful, though, as you might get stopped by the paparazzi if you slay too hard.
Hulu's The Bear is one of the trendiest shows this year, with everyone obsessing over Carmy, played by Jeremy Allen White.
This costume is perfect for anyone who wants to be comfortable and stylish, as all you're going to need is a white shirt and a blue apron.
Voilà!
Duo costumes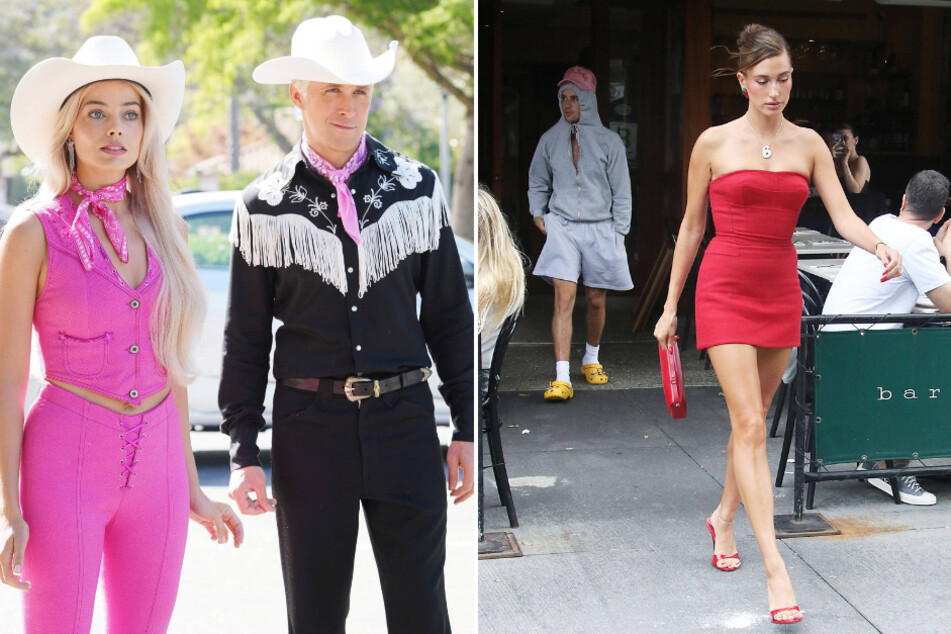 Barbie and Ken's stylish cowboy and cowgirl outfits had the world buzzing this summer.
This costume is perfect for couples who want to be matching and adorable!
You need a pink onesie outfit with a white cowgirl hat for Barbie and a black cowboy suit with a white cowboy hat for Ken.
And Kens – don't forget to make sure you display massive amounts of Kenergy!
Justin and Hailey Bieber made headlines over the summer when the two were spotted in completely different styles of attire while promoting Hailey's newest Rhode lip gloss collection.
For Hailey, you're going to want a red mini-dress and sleek "clean-girl" aesthetic hair and makeup.

As for the Biebs, you're going to rock the comfiest clothes ever, so grab a pair of grey sweats, a pink baseball cap, and some Crocs with socks. Per!
Joel and Ellie from The Last Of Us
Bring on the post-apocalyptic aesthetic!
This one is super simple as all you need is some casual clothes and a messy hairstyle.

Who's ready for season 2?
Ariana Grande has been looking as beautiful and magical as ever while lfilming as Glinda in the upcoming Wicked movie.

Grande and Ethan Slater, who rose to fame with the role of Spongebob on Broadway, have both been making headlines for their relationship, so this costume idea is super unique for couples!
All you need is a light pink dress and blonde wig for Glinda with a yellow shirt and brown shorts for Spongebob.
Group costumes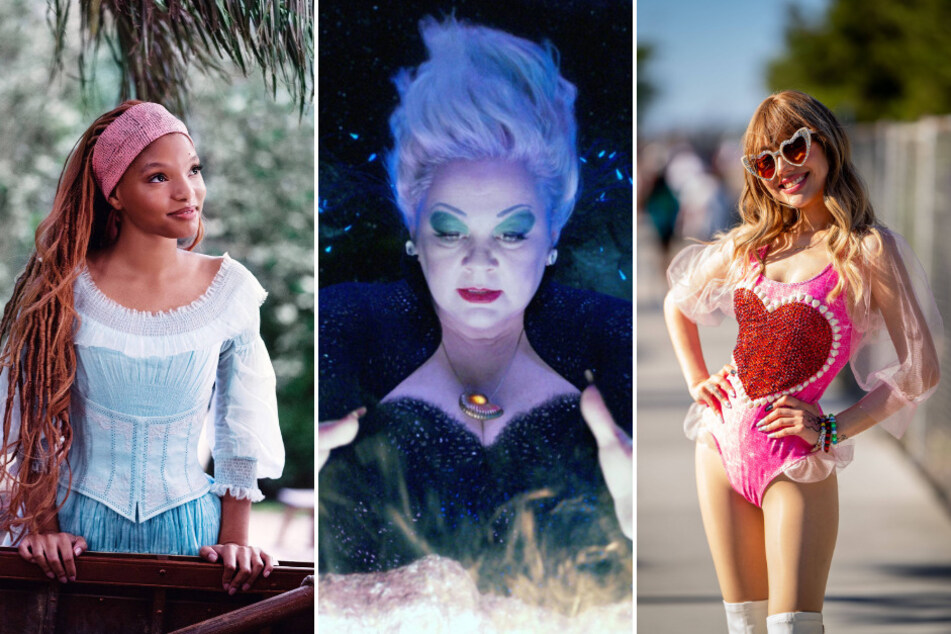 Ariel, Ursula, Flounder, and King Triton from The Little Mermaid
If you're a group of four, this Little Mermaid costume idea is perfect for you!
Ariel will need a green skirt and a purple bralette or top (or you could do the light blue dress from when she has legs) with bright red hair, of course!
Flounder will need a yellow and blue-inspired outfit.
For Ursula, you're going to want to throw on some flowy dark clothing and seashell accessories. The bigger the hair, the better!
Lastly, Triton can be pretty creative, but blue pants and a trident are definitely the way to go.
Swifties going to Taylor Swift's Eras Tour
2023 was the year of Taylor Swift, and this costume is probably going to be one of the biggest trends of the decade.
And the best part? You can be super unique with this and choose your favorite Taylor Swift era for your T-Swift fit.
For example, if you're going for her Fearless era, you're going to want to rock tan or cream-colored clothing with cowboy boots plus pearl and gold accessories.
If you're more of a Speak Now era fan, you're going to want to throw on some purple or lavender-colored clothes with high-top sneakers, aviators, and sparkly accessories.
Swifties, you know what to do.
Which costume will you choose? (If all else fails, you can always throw together one of these last-minute DIY looks and call it a day!)
Cover photo: Collage: IMAGO / ABACAPRESS / Zuma Wire / Everett Collection