Let it flow! Gov Kathy Hochul fights for to-go alcohol in New York bars and restaurants
New York City, New York - New York governor Kathy Hochul has pushed to make bold changes to the State Liquor Authority (SLA), including making to-go alcoholic drinks and cocktails for bars and restaurants permanent.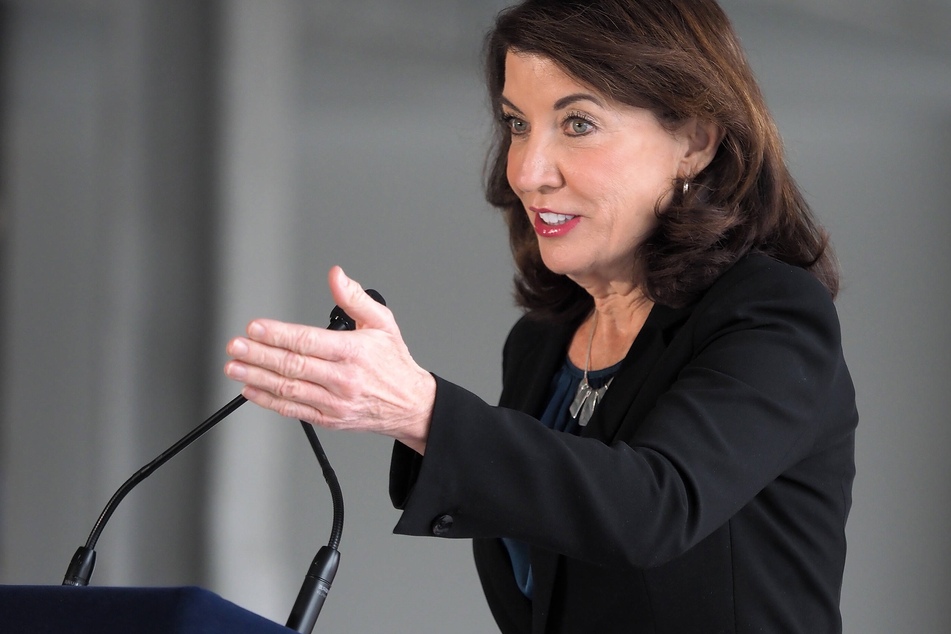 As New York state begins to ease up on mask restrictions and vaccine mandates in schools and public spaces, workers and businesses are still adjusting to the laws introduced during the coronavirus pandemic.
With patrons still apprehensive about dining and going out even as Covid numbers fall to record lows, Hochul is determined to make the return to normalcy for bars and restaurants as smooth as possible.
She sees the state's temporary alcohol to-go rule as a move in the right direction.
"We saw that this is a critical revenue stream," Hochul said at an event at the Therapy Wine Bar 2.0 in Brooklyn on March 2. "This is what kept people afloat during those dark, dark months and years of the pandemic.
"New York's nightlife and hospitality industry are second to none, and our state cannot truly come back from this pandemic until we revitalize this crucial sector of our economy and the hundreds of thousands of jobs it provides.
"We owe it to our small businesses to provide them with the resources and regulatory framework they need to grow and thrive, which is why it's important that we reform and modernize the State Liquor Authority."
Former governor Andrew Cuomo first allowed take-out and delivery of alcohol in March 2020 to help businesses at the beginning of the pandemic. The initiative gained popularity with consumers, with one study showing that 78% of New Yorkers favored the rule. The program ended in June 2021, when Albany lawmakers defeated a proposal to fully legalize the measure.

After taking over for Cuomo, Hochul has made it a part of her platform to update and reform aspects of the SLA. In December, she signed legislation allowing temporary permits and licenses to be issued to new businesses. She first brought up her initiative to keep to-go alcohol flowing during her State of the State address in January.
Hochul says that her administration is "in the process" of hearing from the public on the issue, and that New Yorkers can expect new legislation from the SLA "very soon."
Cover photo: Collage: IMAGO/ZUMA Wire & Gottfried Czepluch