National Coffee Day: Easy fall drinks to brew up at home
In honor of National Coffee Day, we've whipped up three simple fall coffee recipes you can make at home to celebrate sweet caffeine and the changing of the seasons!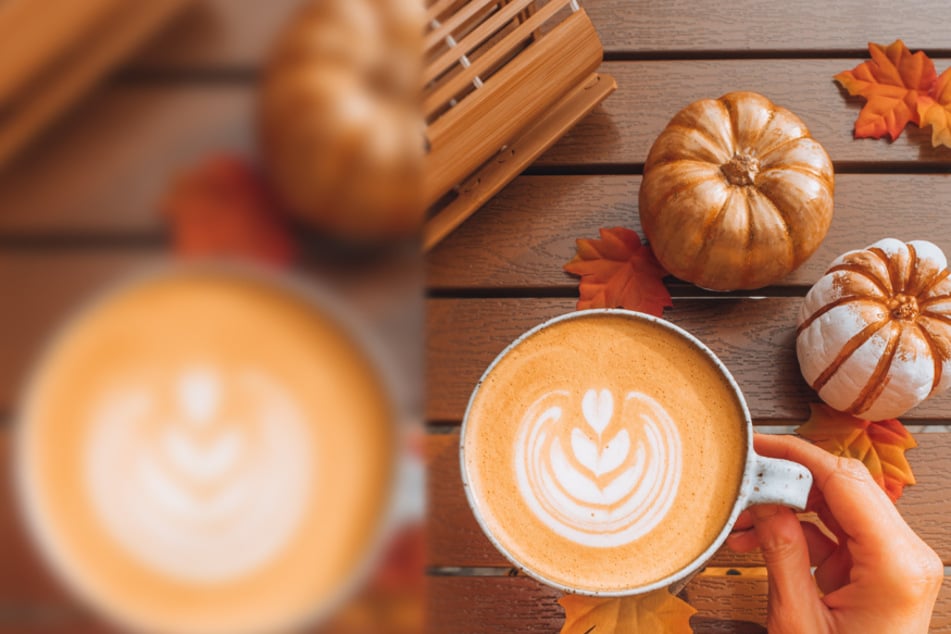 There's no better way to celebrate National Coffee Day than by brewing up some cozy fall staples from the comfort of your home.
Think about it: you're not only saving coin, but you're also reinventing your living space to one of fall glory with the sweet scents of pumpkin, cinnamon, and the main ingredient: coffee!
While there's nothing wrong with hitting up your local coffee shop for a fall-inspired bev, there's just something about crafting one up in your own kitchen that just hits differently.
For National Coffee Day, try out one of these three fall-inspired caffeinated drinks as the epitome of the season, and to start your day the right way!
Fall-inspired coffee drinks to make at home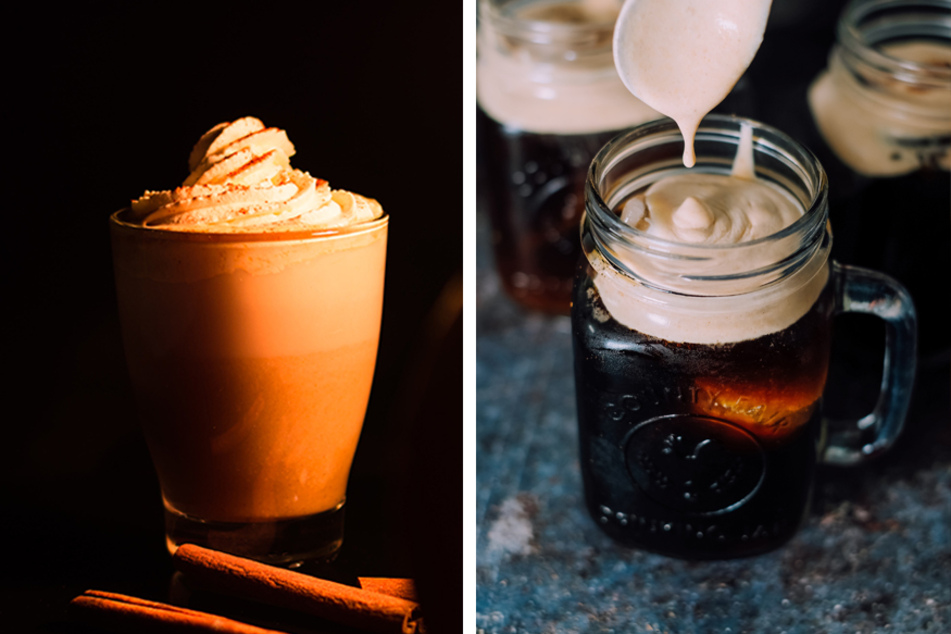 We know what you're probably thinking: "An iced drink? It's fall!" But we'd also like to remind you that it doesn't feel like "fall" everywhere. Besides, iced coffee is never a "bad" idea – especially when topped with pumpkin cream cold foam!
For this recipe, all you need is a cup of oat milk, 1 1/2 tablespoons of pumpkin purée, a tablespoon of maple syrup, a teaspoon of pumpkin spice or a dash of cinnamon, a teaspoon of vanilla, cold brew coffee of your choice, and a pinch of salt.
To make the pumpkin foam, whisk together the oat milk, pumpkin purée, maple syrup, vanilla, pumpkin spice, and salt in a saucepan over low heat until it starts to steam. Then, remove the pan from the heat, pour the contents into a glass, and refrigerate it for roughly 10 minutes.
Fill up a glass with ice and cold brew coffee, leaving room for the pumpkin foam. After 10 minutes have passed, take the pumpkin mixture out of the fridge, and add it to a milk frother. Once it's frothed up, pour it over your glass of cold brew. And voilà! You've got a delicious pumpkin cream cold brew coffee!


If cold brew isn't your style, try this maple cinnamon latte on for size. All you'll need to make this delicious bev is 1/4 cup of hot espresso or strongly brewed coffee, 1-2 tablespoons of maple syrup, 1/4 teaspoon of vanilla extract, 3/4 cup steamed milk of your choice, and a pinch of cinnamon.
First, pour the vanilla extract, maple syrup, and cinnamon into the bottle of a large mug. Then, add in the hot espresso or coffee, and stir to combine. Next, slowly pour the steamed milk into the center of the mug. To spice up the aesthetic, sprinkle some cinnamon on top of the finished product. And just like that – you made a maple cinnamon latte at home!


Slow Cooker Pumpkin Spice Latte
Last but certainly not least is the most iconic fall coffee drink of all time: the illustrious pumpkin spice latte. However, this recipe comes with a bit of a crock pot twist. That's right – you'll be brewing this up with the help of a handy dandy crock pot.
To make this particular PSL, you'll need 6 cups of your milk of preference, 1 1/2 cups of strong coffee, 1/3 cup of pureed pumpkin, 1/2 cup of sugar, teaspoon cinnamon, 1/4 teaspoon cloves, 1/4 teaspoon allspice, whipped cream, and a dash of cinnamon sugar.
Toss the coffee, milk, puréed pumpkin, sugar, and spices into a slow cooker and whisk to combine. Let it cook on high for a little over two hours, and then strain the mixture as the cinnamon can sometimes create clumps in the PSL mix. Then, pour it back into your slow cooker to keep warm, and serve it up with whipped cream and a sprinkle of cinnamon sugar.
Cover photo: Collage: Unsplash/@infinitexplorer