Fall fashion horoscope: The best 2023 fall trend for your zodiac sign
Fall fashion is all about transition, which also means the choices may seem endless. The stars know what 2023 fall fashion trend you're bound to be obsessed with according to your star sign.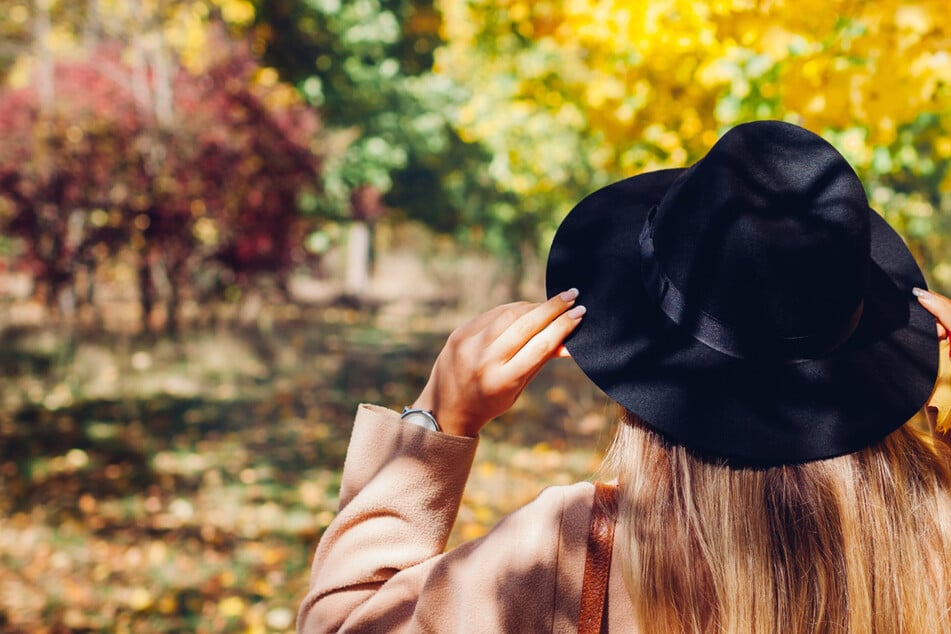 Fall is here!
It's time to start adding those layers again, time to transition from swimsuits and flip-flops to sweaters and hats, and time to show off a different side of yourself with your wardrobe.
Let your fall fashion horoscope guide you!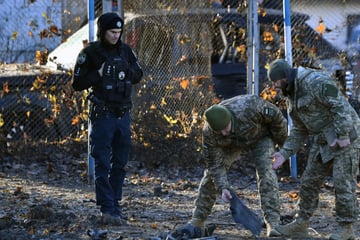 Maybe you want to embrace bold new trends or show that you are a classic beauty.
Luckily, in 2023, what's trending is wearability. Autumnal fashion this year is all about a mix of classics, textures, metallic, and the color red.
Though muted palettes and red are in, it doesn't mean this season's fashion is boring. If you pick the right one, you'll send exactly the right message.
Aries (March 21 - April 19): Red
Aries, the sun might not be in your sign this season, but your color, red, is in. But not just any red, the bright shade of fresh blood, passion, ketchup, and obsession. Embrace your power color and strut it hard as you seek new challenges, romance, and adventure.
Taurus (April 20 - May 20): Art prints
Art is where it's at, and lucky for you, there are body con dresses, jackets, t-shirts, and more that are embracing prints inspired by great artists from Van Gogh to Monet. You're a sucker for color and find that a statement piece helps you get over your social shyness.
Gemini (May 21 - June 20): Sweaters
You bubbly, cuddly, talkative thing, you are ready for fall to blow right in. You're into this up-and-down season because you get to rock a garment that everyone loves to cuddle: a fuzzy sweater.
Cancer (June 21 - July 22): Laid-back suiting
You're all about mixing party time and business: A loose tie with a lux white shirt, or dress trousers with a tank and structured blazer jacket. Plus, the grays of the season and suit materials match your moody emo spirit perfectly.
Leo (July 23 - August 22): Sheer everything
When you're feeling bold, Leo, you're all about going big. Or should we say bare? A sexy sheer is what you're here for. Mesh or netted, you want to feel that fall breeze on your lightly covered skin. You aren't above baring it all for attention or fashion; just make sure you're ready to diplomatically react to any backlash.
Virgo (August 23 - September 22): Normal but lux
You love a classic, and finally, the wheel of fashion has swung your way. On the runway, white t-shirts with a luxury spin were paired with easy pants, jeans, and button-up wool jackets. You believe beauty is in the details of tailoring.
Libra (September 23 - October 22): Pleats
Lots of fabric folded up and layered used to signify that someone was filthy rich, and you, Libra, as a lover of history and romance, are into this kind of symbolism. Dare to break out a skirt with pleats, a draped silk top, or a floor-length dress. Go for something gray with gold embellishments and you'll look like a god.
Scorpio (October 23 - November 21): Long black coat
Nothing says mystery more than a coat that scrapes the floor and blends out with the light as it falls. You love lurking in the shadows of a party or a conversation and get excited about anything that gives you an edge of mysteriousness.
Sagittarius (November 22 - December 21): Classic trench coat
Embrace your inner Nancy Drew or crime-solving superhero, but do it with suave and a coat that fits perfectly with the leaves as they fall. This fall fashion item won't just make you feel like you're ready for any and every adventure, it'll give you a sense of coy and boost your vibe of quirkiness.
Capricorn (December 22 - January 19): Platform loafer
You're a heavy-treading earth sign, and you love footwear. As long as your shoes are on trend, you feel good. Just try to pair this pair with something a little more in than the Barbie pink you've been rocking all summer. Consider ditching the loud pink for another trendy color of fall 2023, butter yellow.
Aquarius (January 20 - February 18): Gothic romance
Unique doesn't even begin to describe an intellectual creature like you. You love a good dark noir film and romance. Luckily for you, you can channel your inner moodiness and wear dark-colored flower prints or black lace accessories. Just don't go too extreme, or you'll end up highlighting that tendency to be aloof and angsty.
Pisces (February 19 - March 20): Metallic shoes
Sure, you're a trippy fish, but the body part that corresponds with you astrologically is your feet. You know what they say: accentuate what you've got. Silver or gold shoes will make you feel like you feel special and artistic each and every day.
Now go embrace that fall fashion 2023 trend that will make you turn heads.
Cover photo: 123rf/mariiaboiko