Tulsa Race Massacre: Calls for reparations continue 101 years later
Tulsa, Oklahoma - The 1921 Tulsa Race Massacre is known as one of the worst white-supremacist attacks in US history. 101 years later, survivors and descendants are still calling for reparations.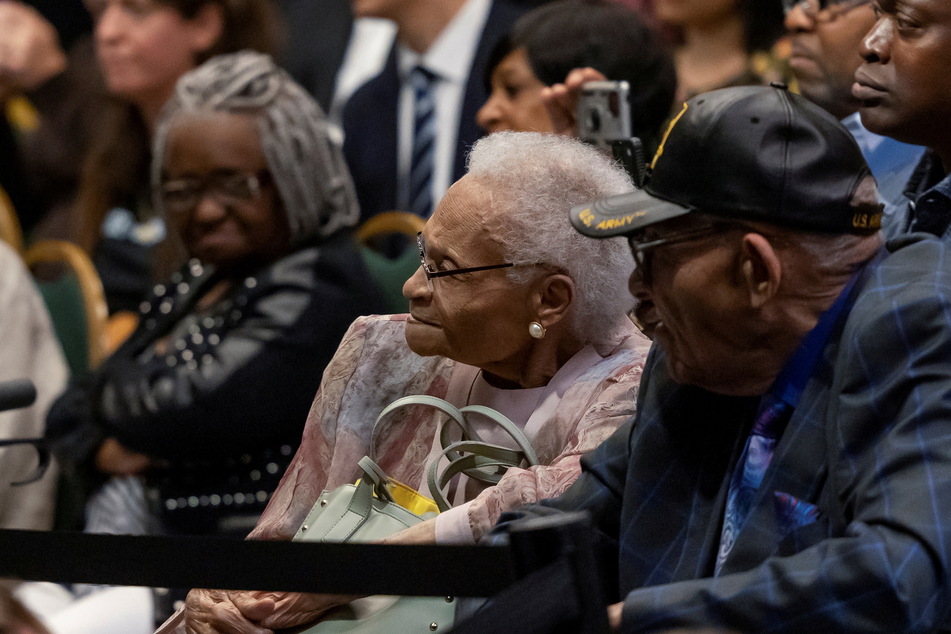 May 31, 2022, marks the 101st anniversary of the Tulsa Race Massacre. For two days in 1921, the city's white population devastated the thriving Greenwood district, known then as Black Wall Street.
The white mob murdered hundreds of Black people and destroyed over 1,000 Black homes, businesses, schools, and hospitals. They even dropped fire bombs from decommissioned military planes, adding to the carnage.
Once a symbol of Black resilience and prosperity across the South, Greenwood had been reduced to ashes and rubble within a matter of days. The legacy of that destruction and subsequent years of racist policy may still be felt in wealth, housing, health, and educational disparities.
To this day, the remaining survivors of the attack – Viola Fletcher (108), Lessie Benningfield Randle (107), and Hughes "Uncle Red" Van Ellis (101) – live with the trauma and devastation they experienced and are calling for repair.
The three survivors testified before Congress and even received a visit from President Biden himself, but so far, it's been all words and very little action from the US government.
At the local level, the Justice for Greenwood movement won a big victory earlier this month after a judge ruled that their public nuisance lawsuit seeking reparations from the City of Tulsa can go forward.
Community members celebrated the decision as the bigger fight for reparations continues.
Calls for reparations continue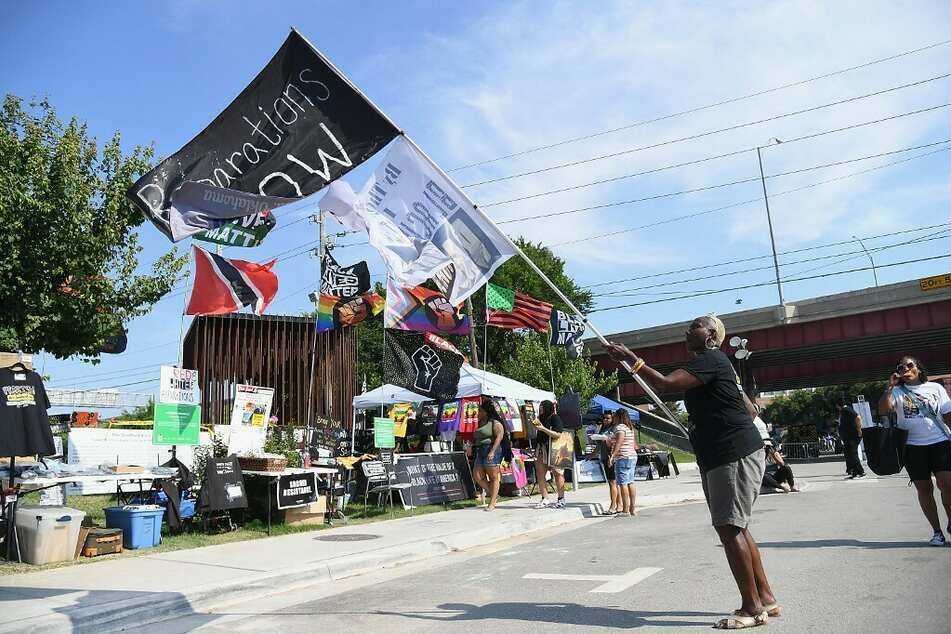 On the 101-year anniversary of the tragedy, racial justice advocates across the country are echoing demands for reparations, for descendants of the massacre in Tulsa and for Black Americans nationally.
Former Ohio state Sen. and progressive icon Nina Turner tweeted, "101 years ago today, the Tulsa Race Massacre took place. Mobs of armed white people waged war on the Greenwood District, known as Black Wall Street. True justice in this country means reparations for Black people."
Dreisen Heath, a researcher at Human Rights Watch with family ties to Tulsa, said, "101 years ago today, a prosperous, thriving and self-sustaining Black economy, the Greenwood community, in Tulsa, OK, was intentionally decimated by a government-sanctioned white mob. The effects of the Tulsa Race Massacre live on and reparations in all forms are owed and overdue."
"If we don't get it right in Tulsa, this country will never authentically reckon with and provide full reparations for the legacy of enslavement," she continued. "Tulsa is a clear example of how white supremacy operates on a continual and cyclical basis to prevent Black people from living and thriving."
Civil rights attorney Ben Crump also weighed in, writing, "It's far past time for the Greenwood District and its survivors to receive their rightly-owed reparations – they still need help to rebuild their once thriving community!"
Advocates are urging Americans of all backgrounds to sign a petition demanding the Biden administration establish a federal reparations study commission by Juneteenth of this year.
Cover photo: REUTERS