Adam Schiff hit with censure by Republicans over Trump investigations
Washington DC - California Representative Adam Schiff was censured by Republican colleagues Wednesday night over his role in the investigation into Donald Trump's possible collusion with Russia in the 2016 election.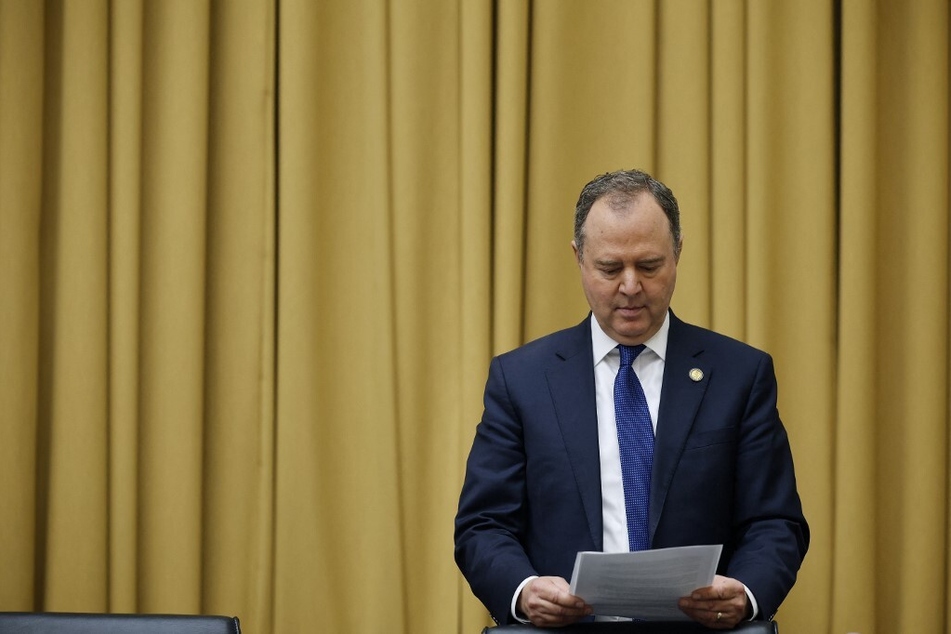 The House 213-209 along party lines to censure Schiff for allegedly misleading the American people during his time as chair of the House Intelligence Committee and lead prosecutor in Trump's first impeachment trial.
The resolution claims that Schiff held important positions during the Trump presidency and "abused this trust by saying there was evidence of collusion between Trump's campaign and Russia."
The measure was first introduced by GOP Representative Anna Paulina Luna of Florida. Enough Republicans joined Democrats in blocking it last week, until a provision was removed that would have fined Schiff $16 million if the House Ethics Committee determined he had lied.
Schiff was an outspoken critic of the former president during the 2017 House and Justice Department investigations into Trump's alleged ties to Russia, but he did not initiate either. In fact, the House probe was started by Republican Representative Devin Nunes of Arizona, then chair of the House Intelligence Committee.
Both investigations found that Russia had intervened in the 2016 election but did not uncover evidence that Trump was involved in a criminal conspiracy.
Democrats rally around Adam Schiff during censure vote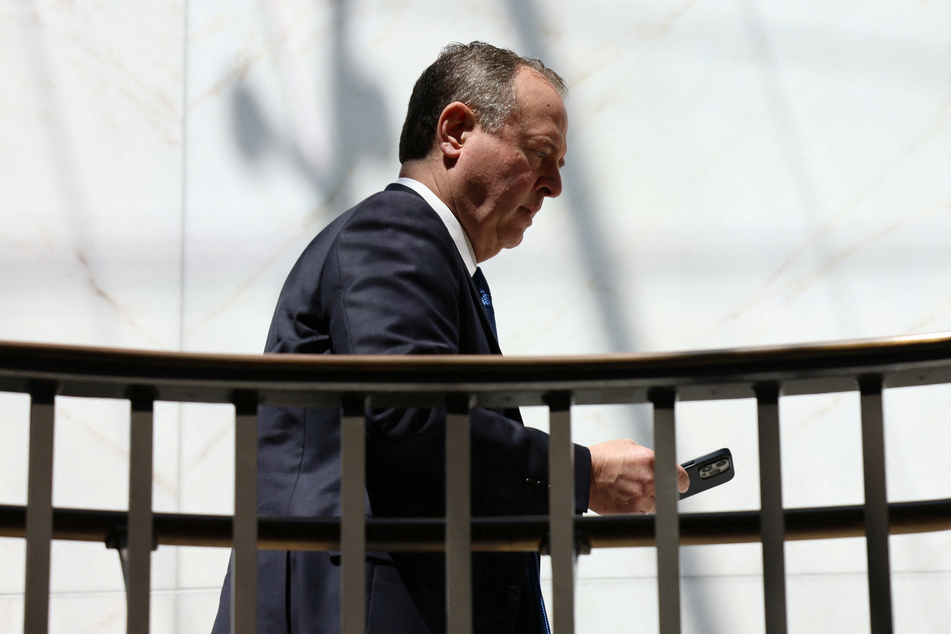 Democrats rallied around Schiff on the House floor when it came time for Speaker Kevin McCarthy to read the reprimand out loud.
Republicans' public-shaming attempt appeared to backfire with Democrats yelling at McCarthy "Shame! Shame! Shame!" and other admonitions.
McCarthy tried in vain to reestablish "order," and Democrats applauded Schiff as he exited the chamber.
"To abuse the censure in this way is something that's never been done before, and it threatens to really again to reduce the House of Representatives as an institution," Schiff said in a video message shared on Twitter after the proceedings.
"Their goal is to go after people they think are effective in standing up to them and standing up to Donald Trump, their party leader, and they hope to chill others from doing what I did," he continued.
"It's not going to deter me – I promise you that – but they hope it will deter others, and we need to fight back because this would be another degradation of our system of checks and balances if this kind of intimidation were to succeed."
Schiff, who has been in the House since 2001, is currently running to succeed Senator Dianne Feinstein in the upper chamber. He is up against fellow California Representatives Katie Porter and Barbara Lee in the 2024 primary contest.
Cover photo: Chip Somodevilla / GETTY IMAGES NORTH AMERICA / Getty Images via AFP