Bernie's mitten memes help raise millions for charity
Washington DC – Memes of Senator Bernie Sanders' inauguration look went viral, but they have done more than just make people laugh. They have also helped raise $1.8 million for various charity organizations in Vermont.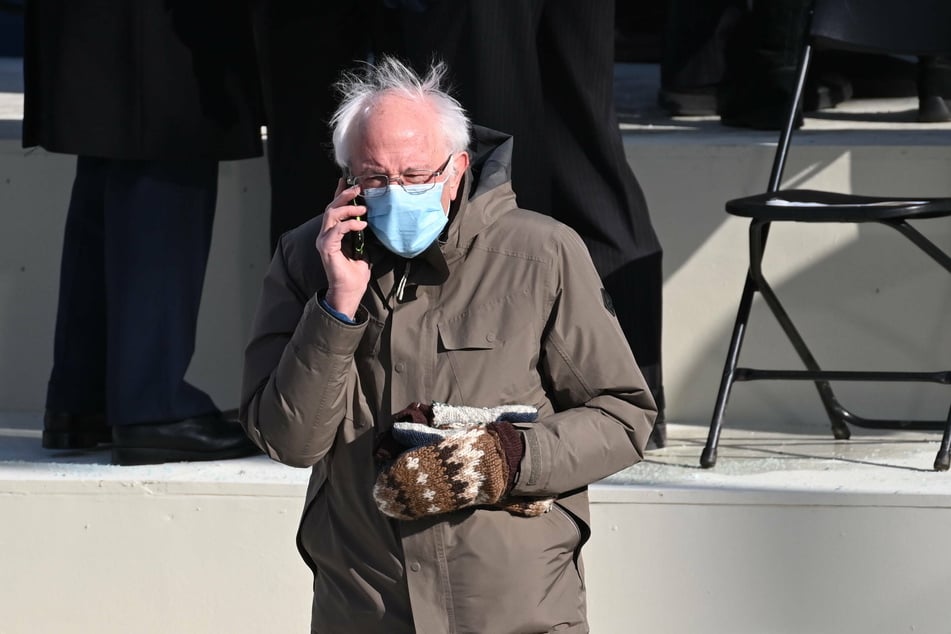 Since Joe Biden's inauguration, images of Bernie Sanders in his practical brown jacket, large wooly mittens, and surgical mask, sitting with legs crossed and arms folded, can be found in memes all across the internet.
According to The Associated Press, Bernie Sanders has put his internet fame to good use. He started selling merchandise featuring his now-iconic inauguration look on his website on Thursday night, and the first batch sold out in less than 30 minutes.
He restocked the "Chairman Sanders" merchandise over the weekend, and that too sold out. The proceeds from the sales went entirely to charitable organizations in Sanders' home state of Vermont.
In a written statement, the Vermont Senator said, "Jane and I were amazed by all the creativity shown by so many people over the last week, and we're glad we can use my internet fame to help Vermonters in need."
People love Bernie's mittens too
People are also going crazy over Bernie's mittens. These chunky hand warmers were made by Jen Ellis, an elementary school teacher with a side gig knitting mittens out of recycled wool.
On Twitter, Ellis expressed her thanks for the donations the "mitten frenzy" had instigated: "I am not authorized to disclose the amount yet- but it's BIG and it's amazing! Thank you!! Generosity brings joy."
Cover photo: IMAGO / ZUMA Wire