Donald Trump labels Gov. DeSantis a pedophile in wild social media attacks
Palm Beach, Florida - Donald Trump has been aggressively attacking Florida Governor Ron DeSantis on social media, even going so far as to label him a pedophile.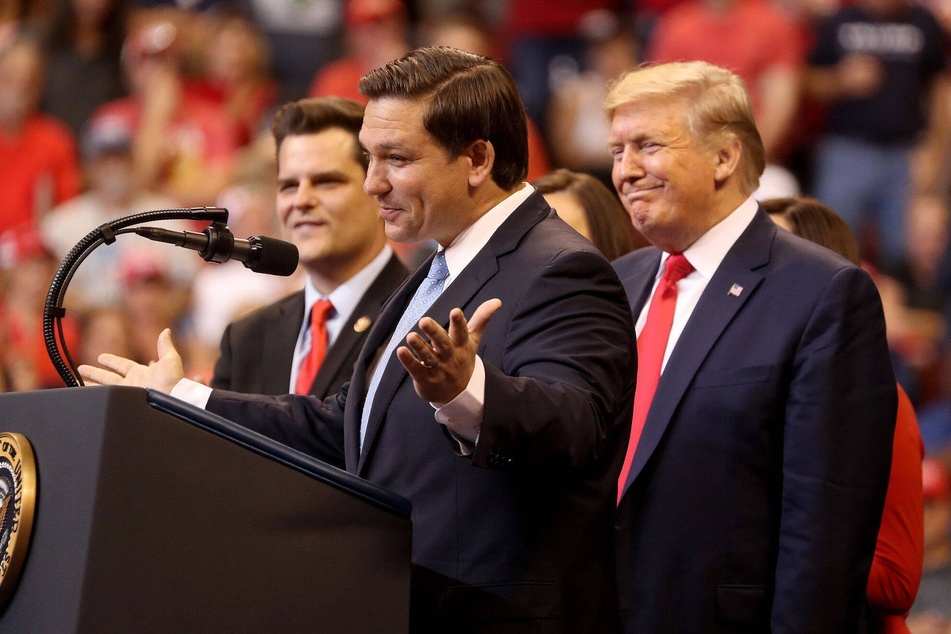 On Tuesday, the former president went off on his Truth Social page and shared numerous baseless claims about his fellow Republican.
In one post, Trump uploaded a photo with a caption that insinuated the subject was a young DeSantis "grooming high school girls with alcohol as a teacher."
"That's not Ron, is it?" Trump said. "He would never do such a thing!"
He continued to troll DeSantis and attacked the governor for voting against his border wall, and for not taking his cries of voter fraud seriously.
The former president's final attack was a screenshot of a news story in which DeSantis said he was "glad" the protesters involved in the January 6 Capitol riots were being arrested.
Last year, an article from the New York Times reported on DeSantis' tenure as teacher at Darlington School in Georgia, where various students remember him as "a frequent presence at parties."
"As an 18-year-old, I remember thinking, 'What are you doing here, dude?'" one former student told the outlet.
There have been no allegations made of grooming or pedophilia against DeSantis, but nevertheless, Trump decided to throw a Hail Mary with his repeated online attacks.
Ron DeSantis responds to Donald Trump's allegations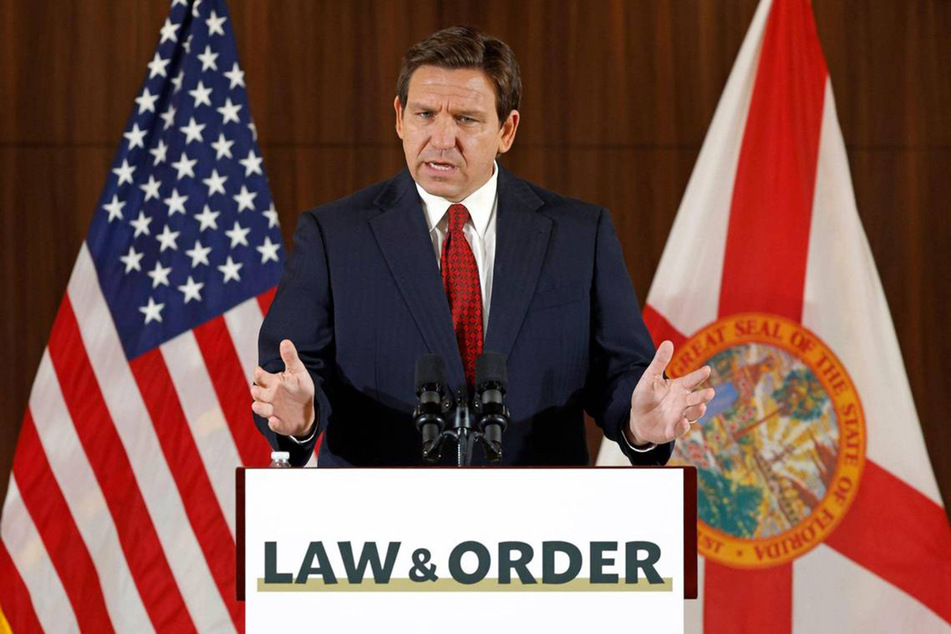 During a news conference in Ocala on Wednesday, Gov. DeSantis was reportedly asked about Trump's allegations of pedophilia.
"I've faced defamatory stuff every single day I've been governor; that's just the nature of it," he explained. "You gotta have a thick skin."
The governor seemed completely unfazed by Trump, and decided to instead take the high road.
"I spend my time delivering results for the people of Florida, and fighting against Joe Biden," DeSantis added, to immense applause. "I don't spend my time trying to smear other Republicans."
While poll numbers currently show Trump as the top pick for Republican voters, DeSantis is seen as his closest competition, and the Republican Party may be leaning towards the Florida governor for their primary nomination.
This is only the beginning of the rivalry between Trump and DeSantis, and it seems that it will surely be an ugly battle for the Republican ticket.
Cover photo: IMAGO / ZUMA Wire