Donald Trump reportedly has major plans on Republican debate night
Detroit, Michigan - Donald Trump is reportedly planning a speaking event that will take place on the same night as the upcoming GOP debate.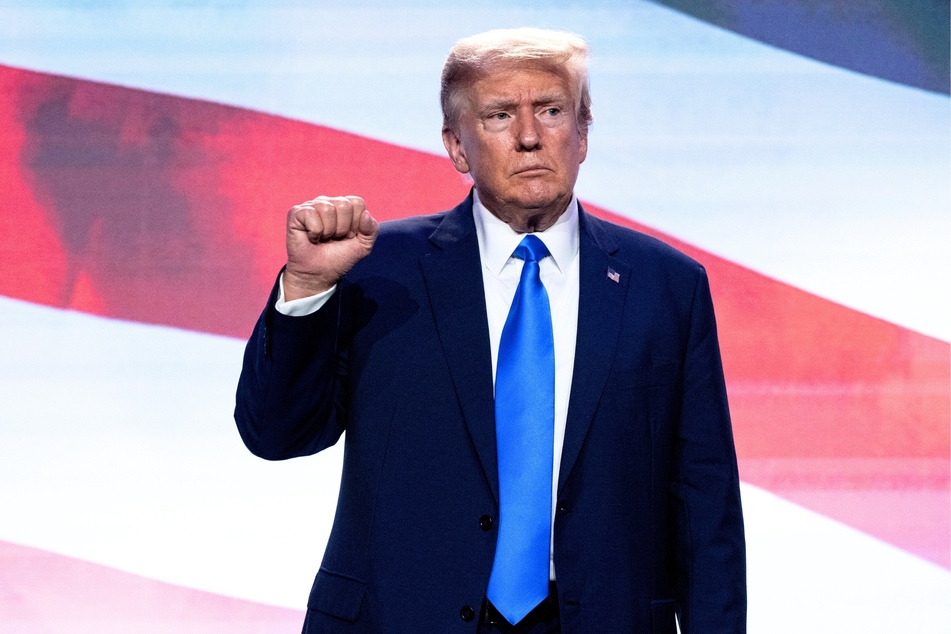 According to The New York Times, three sources familiar with the plans say he aims to speak to over 500 union members representing various trades, the most notable being autoworkers who have recently launched an unprecedented strike at the Big Three carmakers.
His campaign will also be running a radio ad in Detroit, Michigan and Toledo, Ohio that aims to paint him as a supporter of striking workers – even though he has so far attacked the United Auto Workers leadership.
In a recent interview with NBC, Trump was critical of UAW president Shawn Fain, arguing that he is "not doing a good job in representing his union."
"I'm on the side of making our country great," Trump explained. "The autoworkers are being sold down the river by their leadership, and their leadership should endorse Trump."
Responding to Trump's plans to visit Michigan, Fain said: "Every fiber of our union is being poured into fighting the billionaire class and an economy that enriches people like Donald Trump at the expense of workers."
"We can't keep electing billionaires and millionaires that don't have any understanding what it is like to live paycheck to paycheck, and struggle to get by and expecting them to solve the problems of the working class," he added.
Cover photo: Andrew CABALLERO-REYNOLDS / AFP