Donald Trump shares bizarre rant about "red button" and Kim Jong Un after DeSantis campaign launch
Palm Beach, Florida - Donald Trump reacted to Florida Governor Ron DeSantis' presidential campaign launch by perhaps comparing the size of their penises, and name-dropping Kim Jong Un.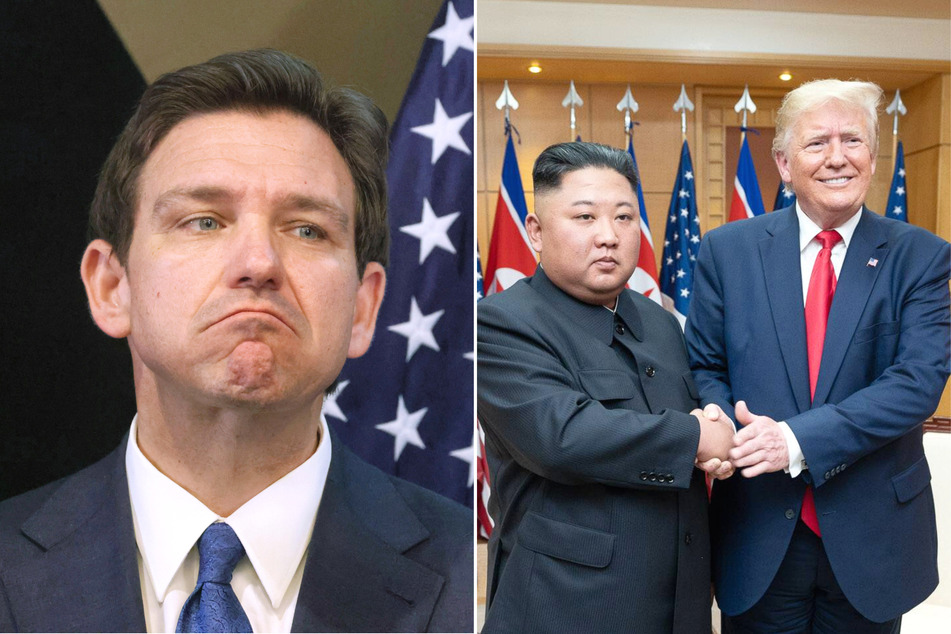 In what may arguably be his most bizarre social media rant and insult of the governor ever, Trump took to his Truth Social platform on Wednesday evening to share his thoughts, which people are still trying to decipher.
"'Rob,' My Red Button is bigger, better, stronger, and is working (TRUTH!), yours does not! (per my conversation with Kim Jong Un, of North Korea, soon to become my friend!)," the former president said.
DeSantis, who is seen as Trump's biggest competition in the race, joined Elon Musk for a conversation to promote his campaign launch on Twitter that was plagued with technical and sound issues.
Before you put yourself in a tailspin trying to understand what Trump meant, Twitter users have been hard at work trying to crack the code.
What does Donald Trump's rant about Kim Jong Un mean?
It's still a mystery why Trump would name-drop the leader of North Korea, and just what "red button" the former president was referring to. Some believe he was referencing a button for launching nuclear weapons.
Another user believes Trump meant to imply "that Kim Jong Un knows that he has a bigger and more functional penis than DeSantis."
Users are still confused as to why Trump keeps calling DeSantis "Rob." Apparently the nickname "Meatball Ron" has run its course.
Trump spent the night, and well into Thursday morning, railing against DeSantis over the launch, claiming "his whole campaign will be a disaster!"
Cover photo: Collage: IMAGO / ZUMA Wire