January 6 hearings: Trump wanted peddler of election fraud lie in charge of DOJ
Washington DC - Donald Trump nearly replaced the head of the Department of Justice with a supporter of his bogus fraud theories, the January 6 committee detailed in its Thursday hearing.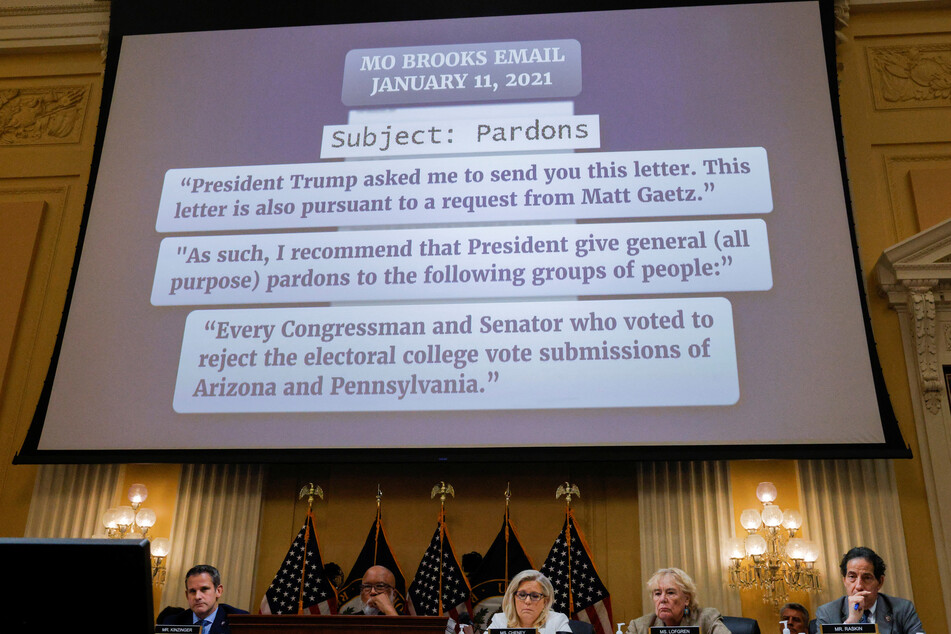 The committee also revealed that multiple Republican members of Congress asked for presidential pardons from Trump in the days after the Capitol attack, including Representatives Matt Gaetz of Florida and Marjorie Taylor Greene of Georgia.

The committee argued that a declaration from DOJ officials that fraud had taken place in the election would have cast doubt on the results and given Republican-controlled state legislatures a pretext for appointing alternate presidential electors to reverse President Joe Biden's victory.
"Donald Trump didn't just want the Justice Department to investigate. He wanted the Justice Department to help legitimize his lies, to baselessly call the election corrupt, to appoint a special counsel to investigate alleged election fraud," said panel chairperson Bennie Thompson, a Democrat from Mississippi.
Former acting Attorney General Jeffrey Rosen, former acting Deputy Attorney General Richard Donoghue, and former Assistant Attorney General for the Office of Legal Counsel Steven Engel testified before the committee that Trump asked the Justice Department in December to file legal briefs supporting election lawsuits brought by his campaign and allies.
"Between December 23 [2020] and January 3 [2021], the president either called me or met with me virtually every day," Rosen said. "The Justice Department declined all of those requests because we did not think they were appropriate based on the facts and the law as we understood them."
Trump's roadmap to overturning an election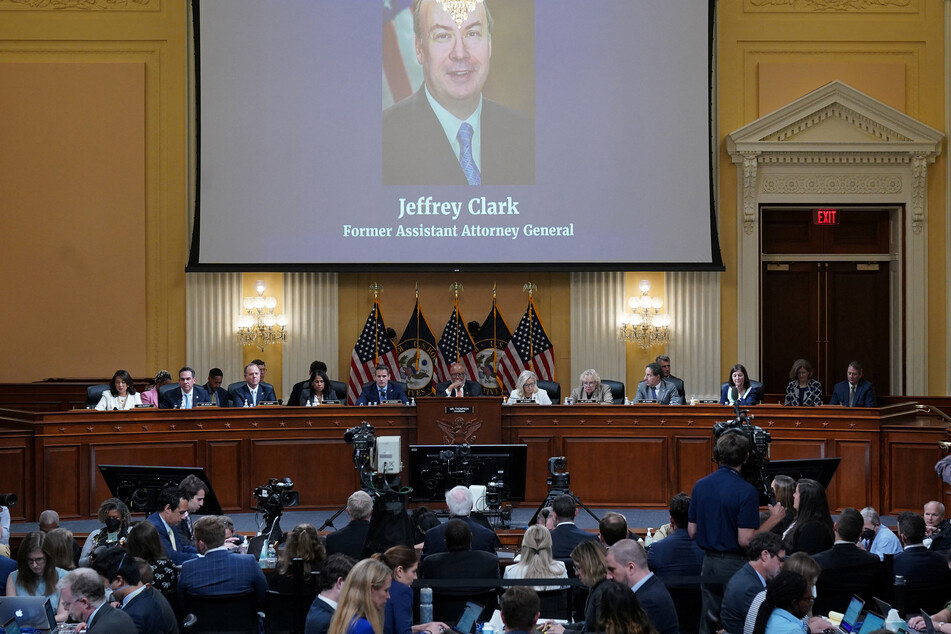 The committee focused on a handful of meetings in late December 2020 and early January 2021 in which Trump considered replacing Rosen with Jeffrey Clark, the head of the Justice Department's civil division at the time.
In a December 27 phone call, Trump told Rosen and Donoghue to "just say the election was corrupt and leave the rest to me and the Republican congressmen," according to notes Donoghue took from the conversation.
"As we got later in the month of December, the president's entreaties became more urgent. He became more adamant that we weren't doing our job," Donoghue said.
On Wednesday, federal investigators searched Clark's Virginia home in light of the new revelations. The January 6 panel also discussed a draft letter he circulated by email on December 28, 2020, in which the Justice Department would urge the Georgia legislature to hold a special session to scrutinize supposed "irregularities" in the state vote.
The letter amounted to a road map for how Georgia could overturn its election results, suggesting the legislature could ultimately choose a new slate of electors who would back Trump over Biden.
Thursday's hearing is expected to be the last for a few weeks. The committee will pause hearings for at least two weeks to examine new evidence it has obtained, Thompson said.
Cover photo: REUTERS