Second day of Trump impeachment trial features shocking new footage of Capitol attack
Washington DC – The second day of the impeachment trial of former president Donald Trump featured never-before-seen security footage showing rioters roaming the halls of the Capitol and searching for congresspeople.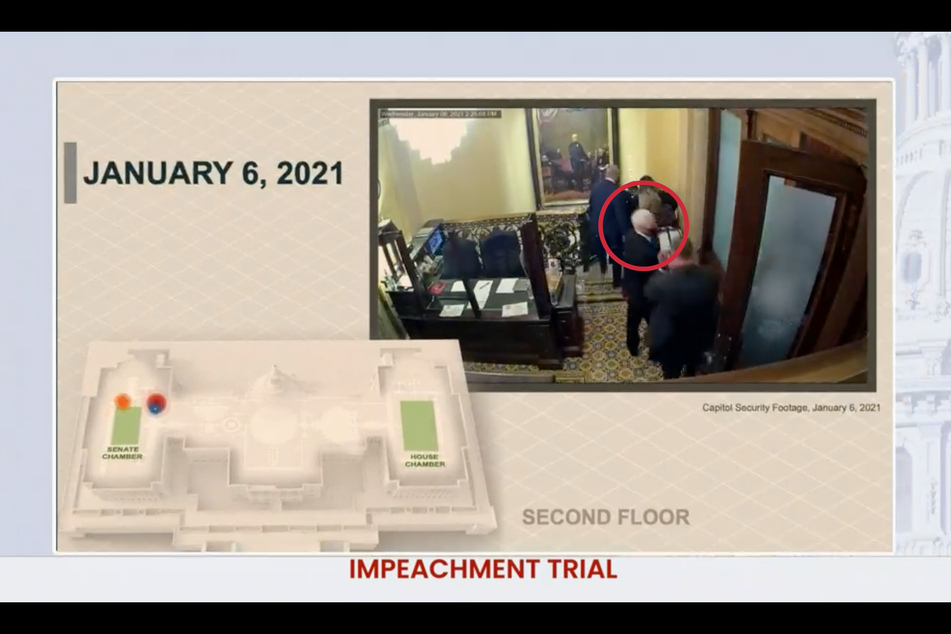 Congressman Jamie Raskin of Maryland kicked off the day with an earnest speech arguing that Trump had abdicated his duty as commander-in-chief.
"The evidence will show you that ex-president Trump was no innocent bystander," Raskin said.
"The evidence will show that he clearly incited the January 6 insurrection. It will show that Donald Trump surrendered his role as commander-in-chief and became the inciter-in-chief of a dangerous insurrection."
Representative Eric Swalwell, a Democrat from California, pointed out that Trump spent millions of dollars on advertisements promoting false allegations of voter fraud and encouraging people to protest on January 6.
Congressman Joaquin Castro, a Democrat from Texas, argued that Trump poses a danger to democracy because he cast doubt on the validity of the November 2020 US presidential election results.
"He truly made his base believe that the only way that he could lose was if the vote was rigged," Castro said, referring to Trump. "And senators, all of us know and all of us understand how dangerous that is for our country."
Videos show close calls for VP Pence and Senator Romney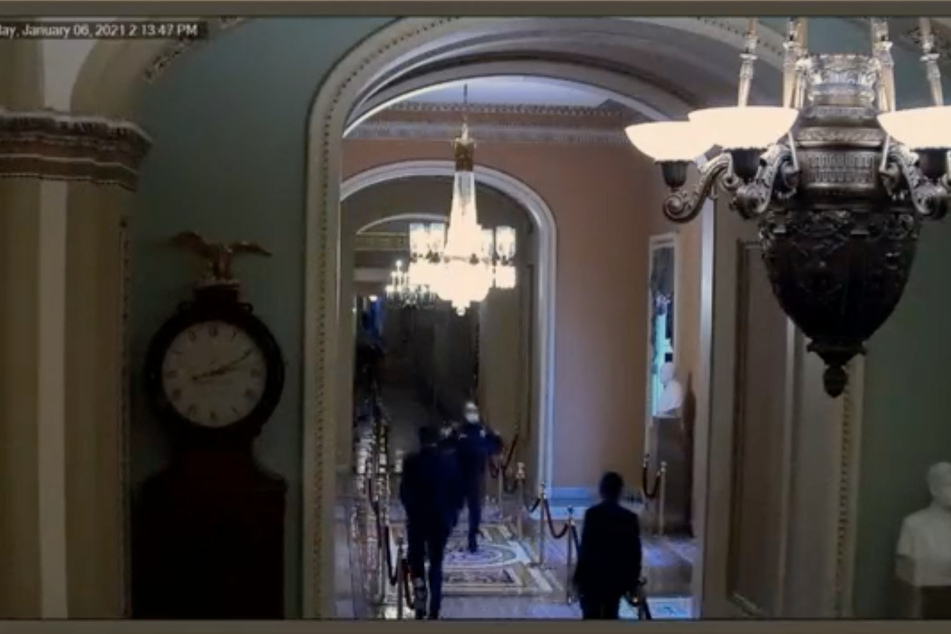 Stacey Plaskett, a delegate from the US Virgin Islands, showed videos of rioters searching the building for US House Speaker Nancy Pelosi and calling her "crazy Nancy," a nickname that Trump often uses when referring to the senior Democrat.
"The chilling evidence shows that on January 6 armed and organized insurrectionists trained their sights on Speaker Pelosi," Plaskett noted.
"They sought out the speaker on the floor and in her office, publicly declared their intent to terrorize or kill her, ransacked her office, and terrorized her staff," she continued.
The presentations included dramatic images from the Capitol storming. Videos of Trump supporters smashing their way through windows and doors, as well as violently confronting security forces, were interspersed with frantic efforts to evacuate the Senate and House chambers.
Rioters, some of whom had been calling for Mike Pence to be hanged, came within mere feet of the vice president as he and his family were being escorted to a safe location.
In another scene, Capitol police officer Eugene Goodman is seen preventing Senator Mitt Romney from walking straight into an advancing group of rioters. Goodman has been praised for redirecting the attackers away from the halls of Congress.
Impeachment managers show shocking videos of Capitol attack
The US House of Representatives has charged Trump with incitement of an insurrection alleging that his voter fraud rhetoric and speech during a rally on January 6 propelled a deadly mob to storm the US Capitol.

A final vote is expected as soon as next week.

Like in his first impeachment, Trump has refused to appear before the Senate to testify.
Cover photo: Screenshot/C-SPAN