Stephen Colbert to Trump supporters: "Have you had enough?"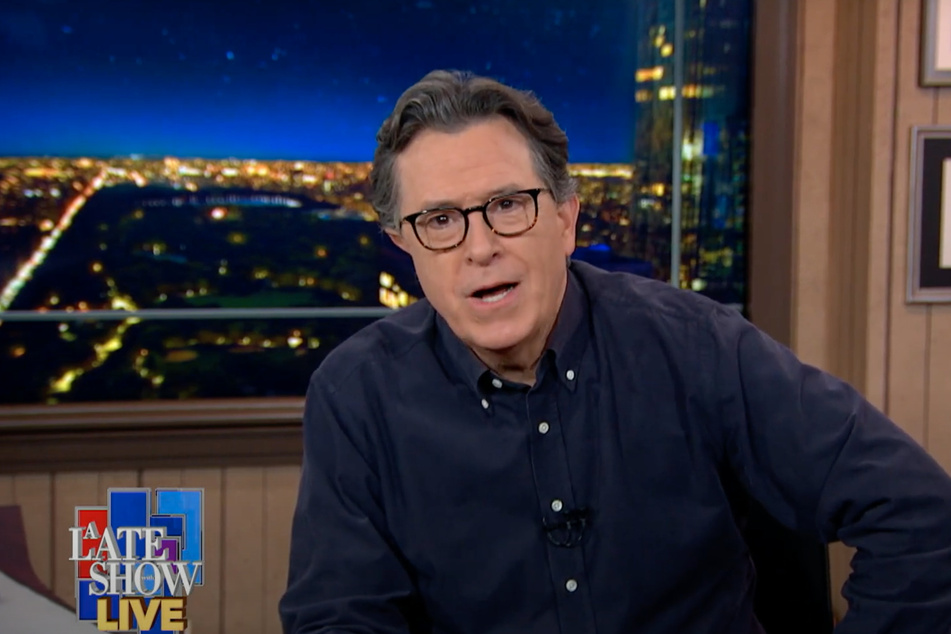 At 11.35 p.m. ET on Wednesday, just hours after the armed mob wreaked havoc on Capitol grounds at the president's behest, Stephen Colbert (56) went live to express his outrage.

"I really want to do the show we're about to do and I also really don't want to do the show we're about to do," Colbert introduced the live tape, visibly agitated.
"Because, Lord have mercy, there are some dark subjects that we talk about on the show occasionally, but I've rarely been as upset as I am tonight," he said. "And I'm sure you are too," he addressed his viewers.
Colbert then turned to Republicans, especially those responsible for inciting the violence by siding with Trump in Congress, despite the fact that the president's rejection of Joe Biden's victory was baseless.
"Hey, Republicans who supported this president, especially the ones in the joint session of Congress today, have you had enough?" he asked. "After five years of coddling this president's fascist rhetoric, guess whose followers want to burn down the Reichstag? Because today, the US Capitol was overrun for the first time since 1814, and a woman died. Who could have seen this coming? Everyone? Even dummies like me," he said.
"This is the most shocking, most tragic, least surprising thing I've ever seen."
The host also took a shot at right-wing broadcaster Fox News for spreading Trump's conspiracy theories for years: "Oh, but come on, man, you know we have our opinion side and our news side. And come on, we're just trying to turn a coin for uncle Rupee, sell a few lubricated catheters."
"Like those lubricated catheters, you know where you can stick your excuses and you can skip the lubrication," he added.
Colbert then struck a severe tone with the Republican senators who until late Wednesday stood by the president's side and continuously backed his false claim of voter fraud. "You can run all you want, for the rest of your lives, but you can never escape the responsibility of what you brought upon American democracy today," he said.

"This was never some sort of peaceful protest," he said. "This was Charlottesville come home to roost on Capitol Hill."
Cover photo: The Late Show With Stephen Colbert/YouTube/Screenshot