George Santos digs himself into an even deeper hole with a car-crash interview
New York, New York - New York Representative-elect George Santos might want to go back to his previous tactic of staying quiet after another car-crash interview in which he tried to explain his made-up background.
Appearing on Fox News on Tuesday night, the beleaguered congressman-in-waiting (for now) was grilled to a crisp by former Hawaii Rep. Tulsi Gabbard, who accused him of duping voters with "blatant lies."
A New York Times report earlier this month had shown that the 34-year-old faked everything from his education and professional history, to his background, which he explicitly claimed was Jewish during the campaign for New York's third congressional district.
Ever since the facade fell apart so publicly, Santos has first tried to wait out the storm and, more recently, to excuse the fabrications as resume "embellishment" and claiming he meant he was "Jew-ish."
He gave that approach another shot with Gabbard, telling that it was "not false at all" to say that he had worked at Goldman Sachs and Citigroup – just far too complicated for ordinary people to possibly understand.
"We can have this discussion that's going to go way above the American people's heads," Santos insisted, before quickly trying to walk it back when it was pointed out to him that the implication was extremely insulting.
Santos doubles down on "Jew-ish" claim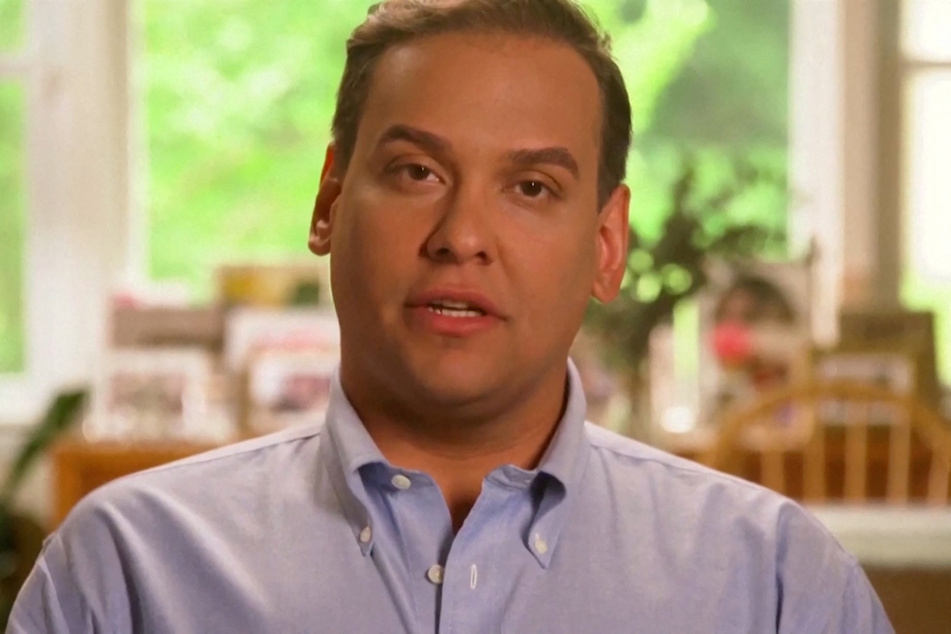 There was a lot more cringe where that came from, as Santos tried the classic "what about the Democrats" line before again attempting to defend his false claims of being Jewish.
"My heritage is Jewish. I've always identified as Jewish. I was raised as a practicing Catholic. I think I've gone through this," he stammered. "Not being raised a practicing Jew, I've always joked with friends and circles, even within the campaign, I'd say, 'Guys, I'm Jew-ish.'"
One thing Santos didn't do is give up on his intention to take up office.
"It's hard to imagine how [constituents] could possibly trust your explanations when you're not really even willing to admit the depth of your deception to them," Gabbard said at the end of the surreal interview.
Cover photo: via REUTERS