Gov Katie Hobbs' press secretary resigns after tweeting controversial meme amid Nashville shooting
Phoenix, Arizona - The press secretary for Arizona state governor Katie Hobbs has resigned after sharing a meme on the same day as the tragic school shooting in Nashville that seemed to advocate for violence against "transphobes."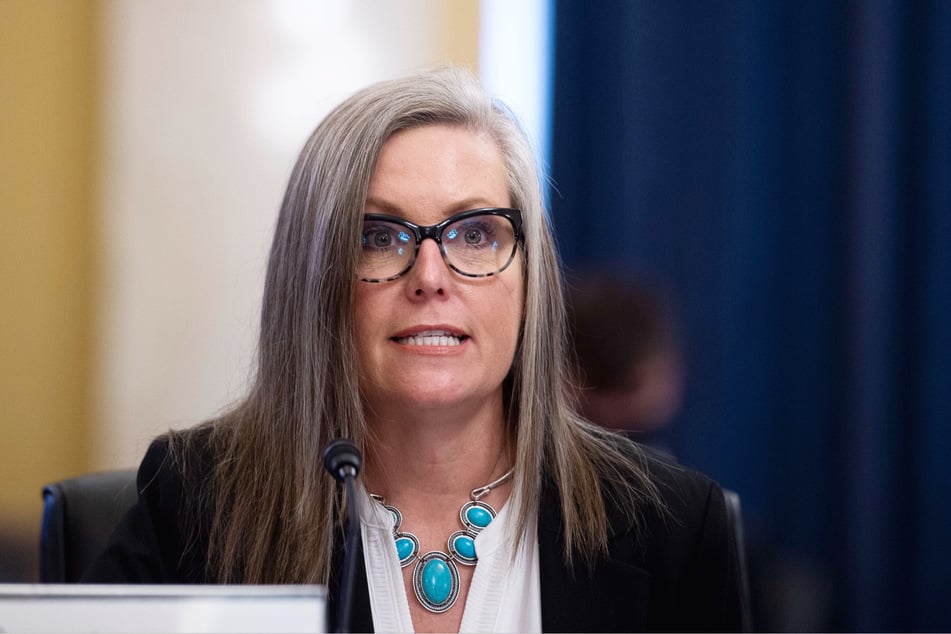 Hobbs' former press secretary Josselyn Berry tweeted the controversial meme on Monday night, which featured a GIF of a scene from the 1980 movie Gloria. In it, actor Gena Rowlands is seen wielding two revolvers.
"Us when we see transphobes," Berry captioned the post.
Twitter deleted the tweet for violating its rules, and many critics and politicians jumped in to demand accountability.
The Arizona Freedom Caucus argued Berry was "calling for violence" and that she "should be fired immediately."
Berry reportedly responded to the Caucus, stating, "If you work in the progressive community and are transphobic, you're not progressive. Period. End of Story. It's not hard to understand, but [your] bigotry masquerading as feminism absolutely is."
The meme was in seemingly in reference to suspect Audrey Hale, who shot and killed three children and three adults at The Covenant School in Nashville earlier this week before being killed by responders. Police later revealed that she had recently begun identifying as trans, but have yet to find any connection between Hale's identity and the crime.
While Berry has attempted to defend her point, governor Hobbs doesn't seem to agree.
Katie Hobbs responds to her press secretary's tweet controversy after Nashville shooting
By Wednesday, Hobbs' office released a statement regarding Berry's resignation.
"The Governor does not condone violence in any form," the statement read. "This administration holds mutual respect at the forefront of how we engage with one another. The post by the Press Secretary is not reflective of the values of the administration."
"The Governor has received and accepted the resignation of the Press Secretary," it added.
Cover photo: IMAGO / MediaPunch