420 lights up: Will Joe Biden deliver on his promise to decriminalize marijuana?
Washington DC - President Joe Biden made a vow to decriminalize marijuana, but will he deliver on that promise anytime soon? In honor of 420, we're bringing the president's journey of his cannabis legalization stance to light.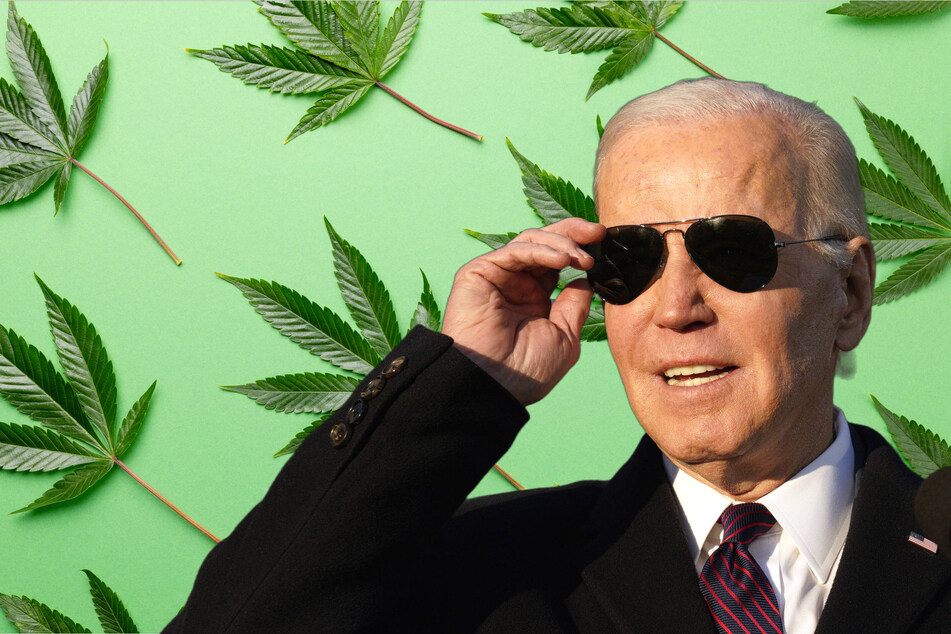 On April 20, the day marking cannabis-related celebrations aka as "420" or "4/20," a coalition of 85 civil rights and drug policy reform groups will be sending a letter to the president to request he acts on rescheduling cannabis' controlled substance classification and enacts legislation for legalization.
But how will it land with Biden's current stance on the issue?
While on the campaign trail during his 2020 presidential run, America was introduced to a new Biden - a politician that was prepared to take racial and social issues head on, equipped with a new perspective on what criminal justice meant.
This came as a shock to many, as Biden, despite always identifying as a Democrat, used to be far more moderate, arguably leaning right, when it came to the issue of drugs and crime.
He is infamously known as the architect of the Violent Crime Control and Law Enforcement Act of 1994, which some argue increased drug related incarcerations for minorities while reinforcing the problematic Anti-Drug Abuse Act of 1986 passed by then-president Ronald Reagan.
Some have called Biden's metamorphosis, specifically on loosening marijuana laws, pandering or even a side effect of senility. But whatever it was, it excited a good portion of the left, especially young voters.
According to Pew Research Center, 88% of adults in the US believe that the magic herb should be legalized, yet our politicians have failed to act on it for years.
Even former president Barack Obama, the poster child for the left, has been known to crack subpar jokes whenever the subject was brought up publicly, as if to imply that it wasn't that important of an issue. This dismissal was made even more insulting when photos of a college-era Barry-O puffing on a doobie surfaced on the internet.
So Biden's campaign vow to pursue cannabis decriminalization was seen as unprecedented and welcomed by voters across party lines, and may have even pushed typically non-voters to go to the polls. But as we are three years into his presidency, Biden's efforts toward making those vows a reality have felt slow and haven't evoked nearly as much change as it could.
This all begs the question: Will Biden ever fully deliver on his marijuana promise?
What has Joe Biden's administration done so far on marijuana?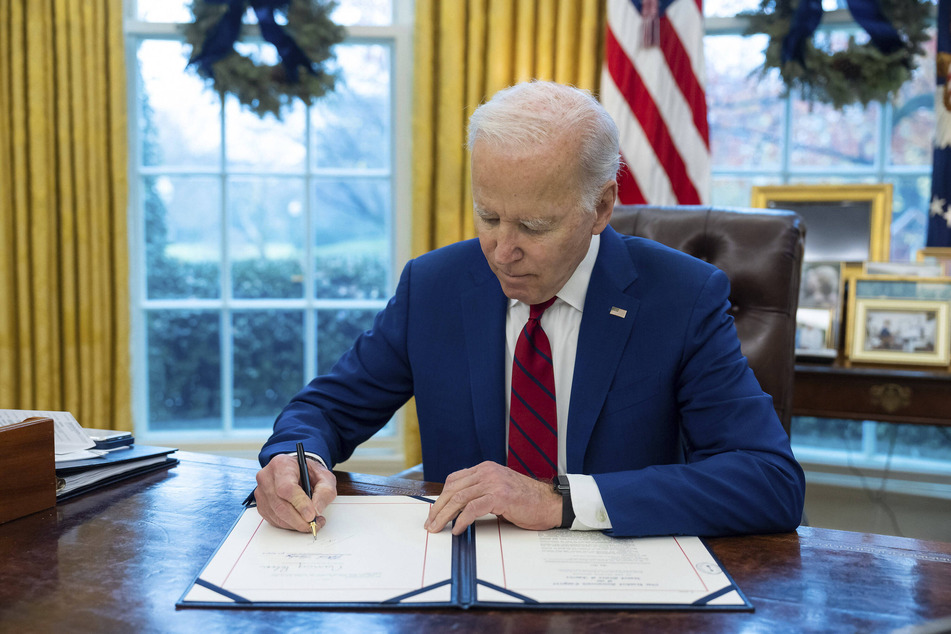 Joe Biden began expressing serious interest in tackling cannabis reform while he served as Barack Obama's vice president, and took the sentiment on the campaign trail as he ran for president.
He further cemented it after he won the White House and was inaugurated in January 2021. In February of that year, he hit the ground running by unveiling his "Biden Plan for Black America."
The ambitious plan included everything from providing funding and support for marginalized Black communities, to making it easier for young Black students to attend college.
When it came to the issue of criminal justice reform, the Biden camp boldly stated "he will... decriminalize the use of cannabis and automatically expunge all prior cannabis use convictions."
It was at that point that Biden wasn't just touting an interest, but making a promise. While decriminalization isn't exactly legalization, it is a huge jump in the right direction. In his first year of office, he seemed reluctant to embrace legal weed.
In October 2022, Biden released a statement on marijuana reform, in which he announced that he would be pardoning anyone who has been federally convicted of simple marijuana possession. He also requested the attorney general and Health and Human Services secretary to begin looking at rescheduling cannabis in the Controlled Substances Act (CSA), which currently has it classified as a Schedule I substance, alongside heroin.
In February 2023, he signed an executive order that focuses on building equity within federal agencies and the White House. While the order didn't change anything in regard to marijuana, he did use it to acknowledge that the criminalization of the drug was a "failed approach."
And most recently, in March 2023, the Department of Justice began accepting applications from those with possession convictions to receive pardons.
While these efforts may not seem like much, they are major stepping stones in Biden's proposed grand scheme - but still a far jump from decriminalization.
As he may be challenged by both Democrats and Republicans in the 2024 presidential race, now would be the perfect time for him to go big, or go home.
Could decriminalizing marijuana help Joe Biden win reelection?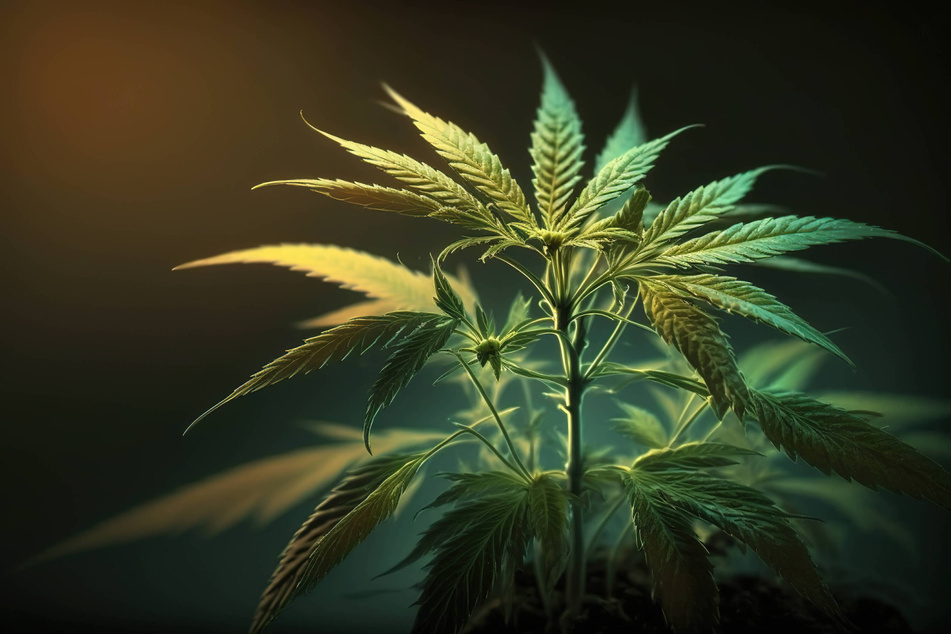 While Biden hasn't officially announced that he will be running for a second presidential term, he is expected to soon – and his track record on pot might help him against his opposition.
Despite the fact that the majority of Republican voters – except most that identify as conservatives – are in favor of legalization, according to Pew, the party has refused to tackle the issue head on. Instead, its leaders have largely pushed the same false narratives about weed that have been pushed by government officials for decades.
At the most recent annual meeting of the National Rifle Association, Biden's predecessor Donald Trump made unsubstantiated claims that trans people and "genetically engineered marijuana" are to blame for the rise of mass shootings in the US.
Fox News has been a cesspool of similar arguments over the years. It was even used to justify the murder of Trayvon Martin after an autopsy found he had marijuana in his system when he was pursued and killed by George Zimmerman in 2012.
What both the Obama and Biden administration have done effectively is help push alternative perspectives on marijuana, not just as a "drug" issue, but a social, racial, and criminal justice issue.
The number of marijuana users in the US has grown during Biden's tenure, as it has become recreationally legal in many states and society has continued taking its medicinal properties seriously. Nowadays, the average citizen who indulges in the herb is no longer just the weird hippy or the Black or Hispanic person in the wrong part of town. Marijuana is now used more regularly by cancer patients, lawyers, politicians, blue collar workers, and those suffering from anxiety and health issues. There are also many more advocates for legalization that don't even indulge in cannabis themselves, but see the much bigger issues of its criminalization to blame for continuing the country's arguably failed drug war.
If Biden were to go into the next presidential race campaigning even harder to decriminalize cannabis, he would likely destroy Republicans on the issue and win over a large chunk of the country's votes – while having a well deserved "Thug Life" moment.
But if he seems weak on the issue, there are plenty of progressive Democrats that would have no problem stepping up to champion the cause.

Will Joe Biden decriminalize marijuana?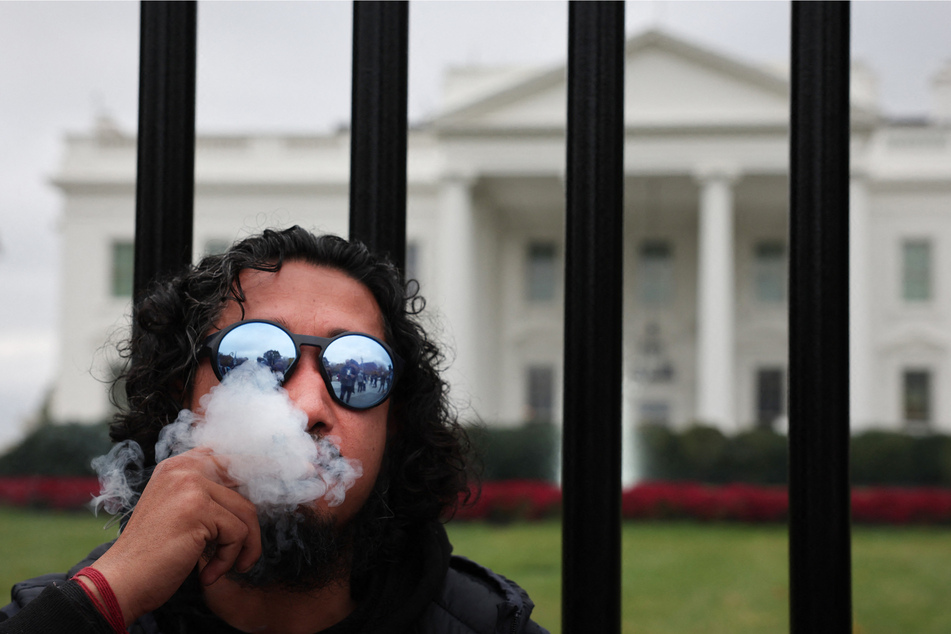 If you are still asking yourself, "Will Joe Biden ever follow through on his marijuana promise?" the answer is... who knows.
Unfortunately, even in 2023, discussions about marijuana are taboo in many circles and contain a lot of misinformation. The silver lining is that there are tons of organizations and a new breed of progressive politicians that are fighting to see Peter Tosh's dream to "Legalize it!" come true.
Whether Biden heeds the call of advocates' letter on Thursday is up to him and his administration. But if he professes to listen to voters' wants, he'd be a fool not to.
And if he doesn't act on marijuana policy reform soon, he may need another round in the White House to fully deliver on his own promises.
For the average stoner or US voter passionate about cannabis legalization, the best way to support these efforts is to get off the couch, grab some munchies, and head to the polls.
Cover photo: Collage: IMAGO / Wavebreak Media Ltd & UPI Photo