Biden announces new trilateral security partnership with Australia and Britain
Washington DC - President Joe Biden has announced a new trilateral defence partnership with Australia and the UK.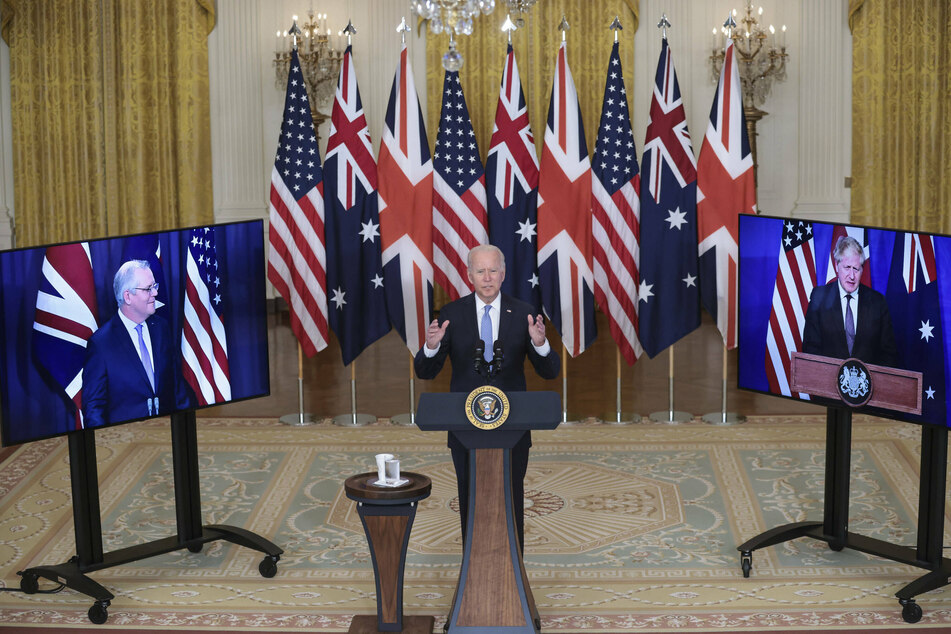 Joining Biden in a joint virtual announcement were Australian Prime Minister Scott Morrison and British Prime Minister Boris Johnson.
The partnership, known by its acronym AUKUS, will allow the countries to share technology covering cybersecurity, artificial intelligence, underwater systems, and long-range strike capabilities.
"Today, we join our nations in the next generation partnership, built on a strong foundation of proven trust," Morrison said on Thursday, virtually flanked by Johnson and Biden.
"We have always seen the world through a similar lens. We have always believed in a world that favors freedom, that respects human dignity, the rule of law, the independence of sovereign states and the peaceful fellowship of nations."
As part of the landmark security pact, Australia will get access to nuclear submarine technology.
Johnson, speaking from Downing Street, said the pact aimed to "preserve security and stability in the Indo-Pacific," as well as generate jobs across Britain.
"We are opening a new chapter in our friendship and the first task of this partnership will be to help Australia acquire a fleet of nuclear-powered submarines," Johnson said, emphasizing that the submarines "will be powered by nuclear reactors, not armed with nuclear weapons, and our work will be fully in line with our non-proliferation obligations."
"Today we are taking another historic step to deepen and formalize cooperation among all three of our nations because we all recognize the imperative of ensuring peace and stability in the Indo-Pacific over the long term," Biden said.
Cover photo: IMAGO / UPI Photo