Biden issues warning as militias hit back after US airstrikes in Syria
Ottawa, Canada - President Joe Biden warned that the US would "act forcefully" in response to attacks targeting US troops in Syria after a drone strike in the war-torn country killed a contractor and injured six other people.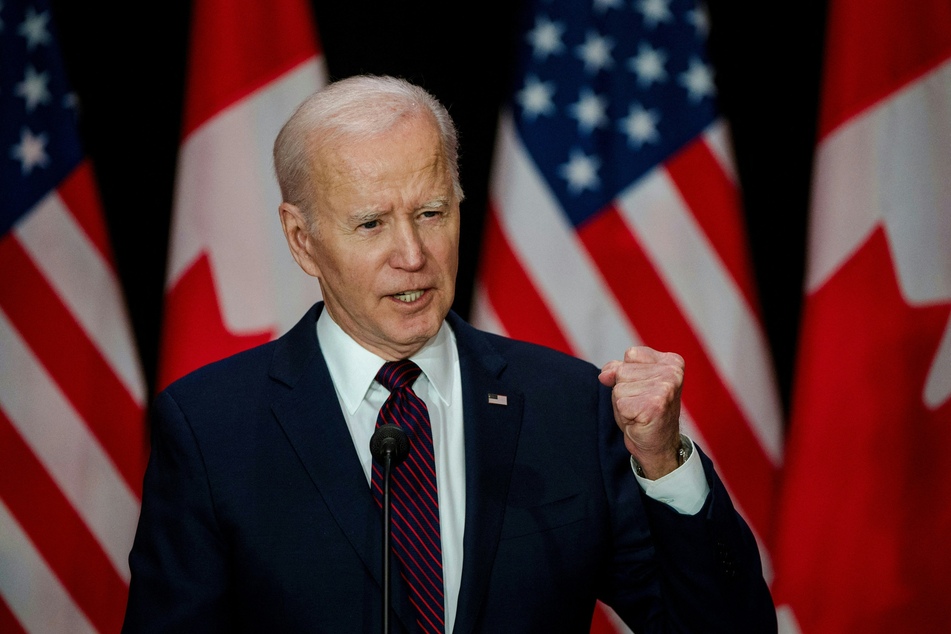 According to the Pentagon, the drone struck a maintenance facility on a coalition base near al-Hasakah in north-east Syria on Thursday, killing a US contractor and injuring another. Five US service members were also hurt. The aircraft was believed to be of Iranian origin.

In response to the attack, the US military carried out airstrikes in eastern Syria on targets affiliated with Iran's Islamic Revolutionary Guards Corps (IRGC).
According to the Syrian Observatory for Human Rights, a war monitor, 11 pro-Iranian militiamen were killed in the US attacks.
On a visit to Canada on Friday, Biden said Washington wasn't seeking "conflict with Iran" but also sent a clear warning to Tehran, adding: "Be prepared for us to act forcefully to protect our people."
Iran-backed militias strike back
Following the US strikes, Iranian-backed groups targeted coalition forces at the Green Village military base in north-eastern Syria with 10 missiles, according to the Pentagon. No one was injured in the attack, it said.
US forces were deployed to Syria in 2015 to assist the Syrian Kurds and their other allies in the fight against ISIS. Most of the 900 troops present today are stationed in the east of the country.
Biden said the US would "continue to keep up our efforts to counterterrorist threats in the region."
Cover photo: ANDREJ IVANOV / AFP