Biden pledges to defend Taiwan in the event of a Chinese invasion
Washington DC - President Joe Biden has reaffirmed Washington's commitment to military support for Taiwan in the event of a Chinese invasion of the island in an interview with CBS broadcast on Sunday evening.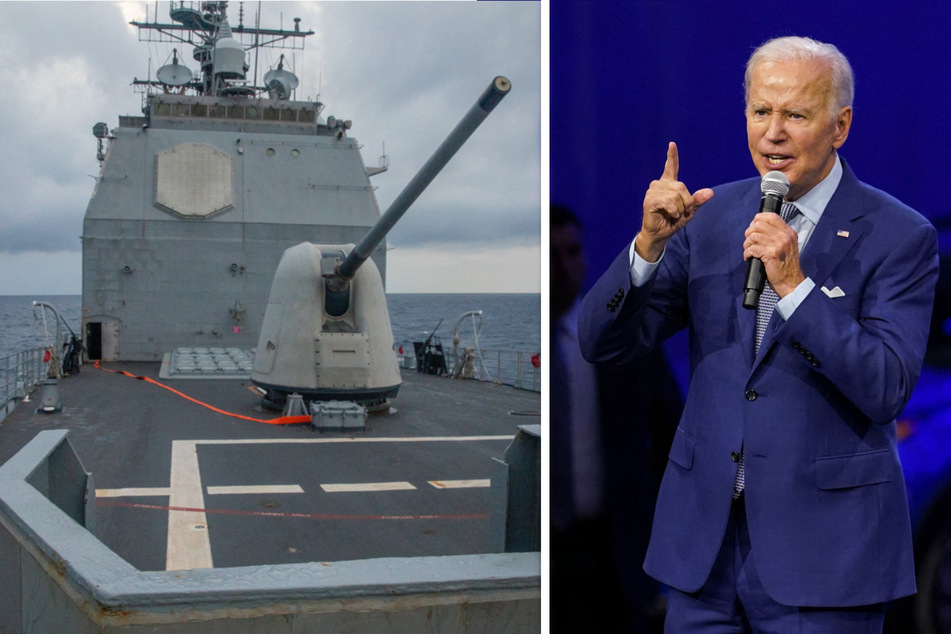 While the Biden administration later stressed that its policy towards Taiwan hadn't changed and the US would not officially say whether US forces would defend Taiwan, Biden once again appeared reluctant to toe the line of strategic ambiguity.

When asked categorically by CBS's Scott Pelley if US troops would defend Taiwan in the event of a Beijing invasion, Biden simply replied "yes."
Biden has form on the issue, causing consternation during a trip to Japan in May, when he said that the US had an "obligation" to defend Taiwan in that event.
Tensions with China have risen significantly since then, reaching a peak in August when US House Speaker Nancy Pelosi caused outrage in Beijing when she visited Taiwan.
Taiwan's Foreign Ministry on Monday welcomed Biden's comments, with spokesperson Joanne Ou saying that since China escalated tensions in the Taiwan Strait in August, the Biden administration has shown strong support for Taiwan that has included sending US Navy vessels through the Taiwan Strait.
Ou said Taiwan would continue to enhance its self-defense capacity in the face of Beijing's continuing military provocations, while attempting to further deepen the US-Taiwan security partnership.
Beijing rejects official contacts between countries and Taipei as it regards Taiwan as part of China. Beijing has also threatened to take the island by force if necessary. Taiwan is self-ruled and has long seen itself as independent.
Cover photo: Collage: REUTERS