Biden says he supports filibuster changes to guarantee abortion rights
Madrid, Spain - After the Supreme Court overturned Roe v. Wade, President Joe Biden has come out in support of filibuster changes to protect abortion rights.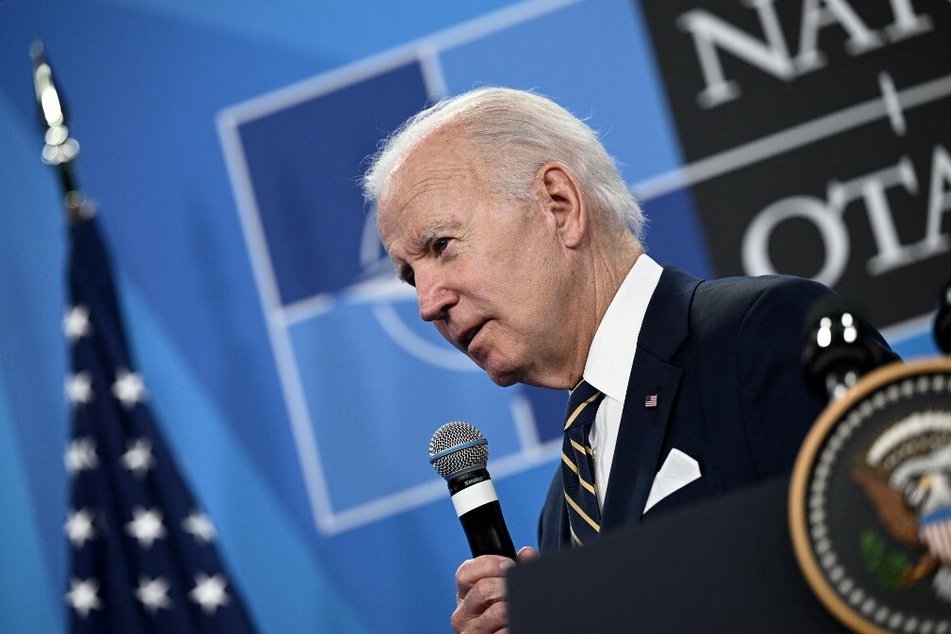 Biden said he approves of filibuster reform for reproductive justice while speaking with reporters after a NATO allies meeting in Madrid, the Associated Press reported.
"America is better positioned to lead the world than we ever have been," the president said. "But one thing that has been destabilizing is the outrageous behavior of the Supreme Court of United States in overruling not only Roe v. Wade, but essentially challenging the right to privacy."
"I could understand why the American people are frustrated because of what the Supreme Court did," he added.
The conservative-majority decision reversed decades of constitutionally protected access to reproductive health care. In the aftermath of the ruling, abortion rights activists have amplified their calls for Congress to pass legislation defending Roe v. Wade.
While the Women's Health Protection Act (WHPA) has already passed in the House, it is not expected to get the 60 votes necessary to overcome a Senate filibuster, which is why advocates have called on Democratic Party leaders to ditch the outdated rules.
Biden calls for a one-time exception to filibuster rules
In January, Biden came out for filibuster changes specifically for voting rights as Republicans and conservative Democrats in the Senate threatened to tank one of his party's signature pieces of legislation. Now he is calling for a similar exception to pass the WHPA.
Previously a staunch defender of the filibuster, Biden's comments mark another departure from his earlier positioning – thanks, in part, to significant pressure from the American people, who have hit the streets to demand the Democratic congressional majority defend reproductive rights.
The president did note that getting a filibuster exception through would likely require Democrats winning more Senate seats in the November midterms.
Activists are urging Biden and Congress to act now to protect basic rights rather than waiting until after the midterms.
Cover photo: Brendan Smialowski / AFP