Biden slaps Russia with strong sanctions over Ukraine invasion and slams Putin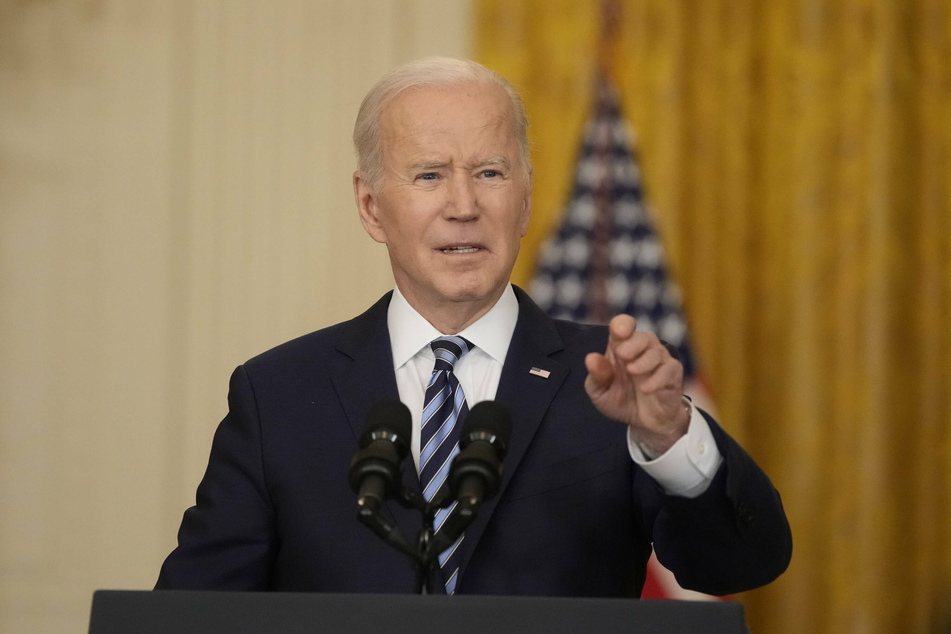 The new sanctions from the US and its allies will block at least four of Russia's largest banks, as well as exports from its technology sector. The aim is to cause a "long term impact for Russia" and reduce the country's ability to compete economically and strategically – through their space and military expansion programs and otherwise.
"Putin chose this war, and now he and his country will bear the consequences," Biden said of the Russian leader, while also calling him a "pariah," a "tyrant," and an "aggressor."
The president said he was supported by partners representing more than half of the global economy, and whereas his administration had previously only threatened sanctions, the Russian people would now feel the full effects of them being imposed.
"This is a dangerous moment for all of Europe. For the freedom around the world. Putin has committed an assault on the very principles that uphold the global peace.
"This was never about a genuine security concern on their part," Biden said in response to Russia's claims of threats from Ukraine. "It was always about naked aggression, about Putin's desire for empire by any means necessary."
He went on to say that Putin had "larger ambitions" than just overtaking Ukraine, and ultimately "wants to reestablish the former Soviet Union."
Biden said he has no plans to continue talks with Putin, and reassured Americans that US troops will not be sent into Ukraine to take part in the conflict. He instead has ordered additional US troops to the NATO countries boarding Ukraine, that are ready to be deployed should Russia expand their invasion further West.
"Putin's choice to make a totally unjustifiable war on Ukraine will have left Russia weaker, and the rest of the world stronger," Biden added.
Biden met with G7 allies on Thursday morning. He said NATO will conduct a summit on Friday of 30 allied nations, reiterating that the "greatest military alliance in the history of the world" is now "more united and determined than ever."
Cover photo: IMAGO/ZUMA Wire