Biden announces wide-ranging sanctions against Russia and warns there's more to come
Washington DC - Russian President Vladimir Putin faced a barrage of European and US sanctions on Tuesday, as President Joe Biden denounced his decision to recognize the independence of the separatist regions in eastern Ukraine.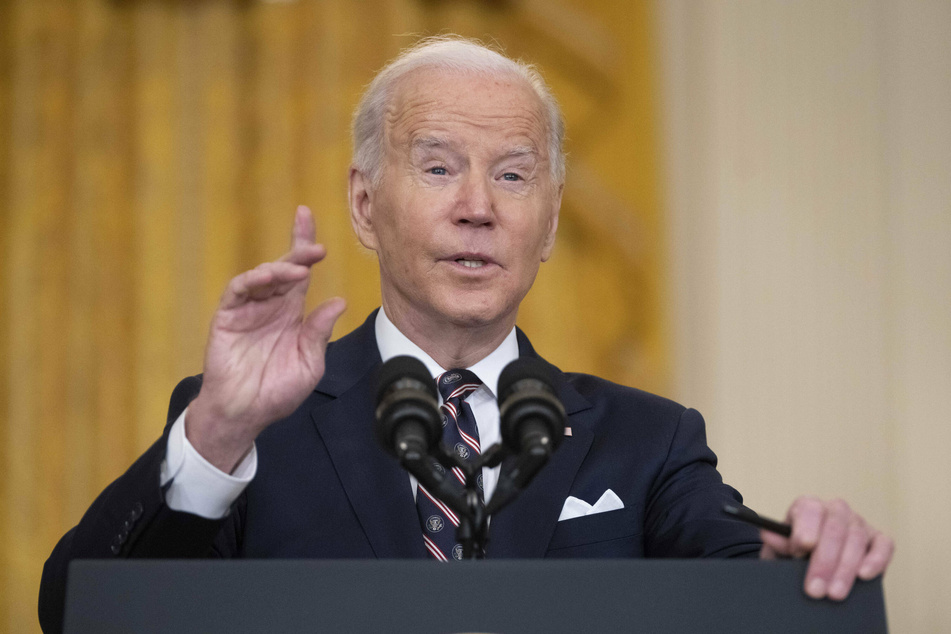 "Who in the Lord's name does Putin think gives him the right to declare new so-called countries on territory that belonged to his neighbor?" Biden asked at the White House.

Biden said tough new US sanctions would target two large financial institutions and the country's sovereign debt, as well as several Russian oligarchs and their family members.
He warned the US was "prepared to go further" should Russia expand its aggression against Ukraine, which he called a "flagrant violation of international law." In the meantime, Biden promised to "limit the pain the American people are feeling at the gas pump" by working closely with energy companies. The escalating crisis is likely to affect gas prices.
A senior White House official said Russia's largest banks Sberbank and VTB could potentially be barred from Western markets.
The president also announced that more US troops would be sent to the Baltic states, on NATO's eastern flank, from elsewhere in Europe. Washington recently moved 5,000 soldiers from the US to Eastern Europe.
US Defense Secretary Lloyd Austin ordered about 800 soldiers to deploy from Italy to the Baltic region, up to eight F-35 fighter jets from Germany to NATO's eastern flank, and 20 Apache attack helicopters from Germany to the Baltics and 12 from Greece to Poland, the Pentagon said Tuesday.
Biden-Putin summit off the table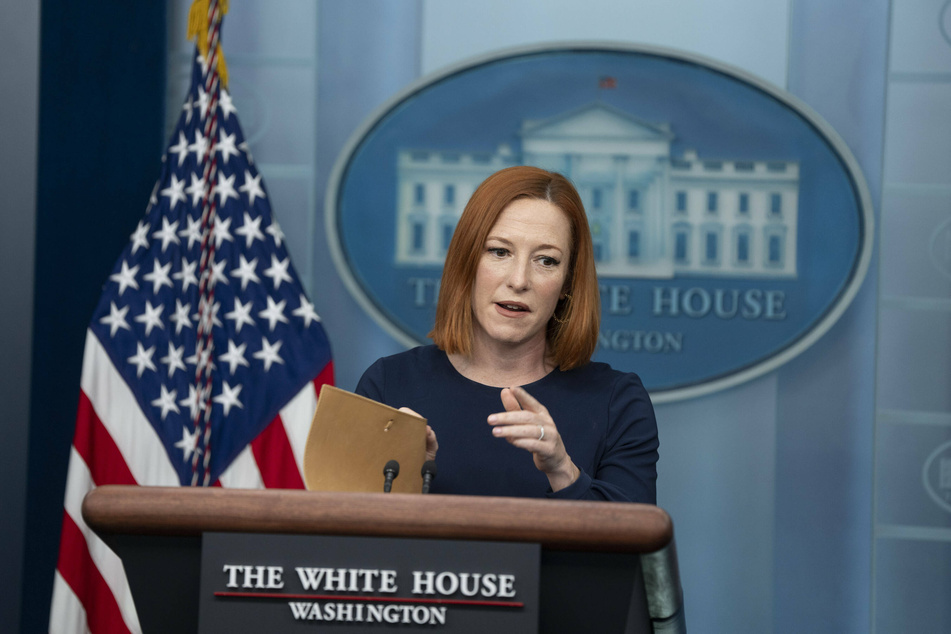 Putin dramatically escalated tensions with the West on Monday by recognizing the independence of Ukraine's pro-Russia breakaway regions of Donetsk and Luhansk in the Donbass, the contested eastern region that has been the flashpoint of eight years of simmering conflict between Western-equipped government forces and Moscow-backed rebels.
Putin then ordered troops to enter, claiming they would carry out peacekeeping duties.
"This is the beginning of a Russian invasion of Ukraine," Biden said, adding that Washington believes Russia is poised to launch "a massive military attack against Ukraine."
Yet at the end of his brief White House address, Biden said: "I'm hoping diplomacy is still available."
White House Press Secretary Jen Psaki said any plans for a further meeting between Biden and Putin were off the table until there is a change of course from Moscow.
She said details for a potential summit would have been discussed by US Secretary of State Antony Blinken and Russian Foreign Minister Sergei Lavrov in a meeting this week, but their meeting was cancelled in light of Moscow's actions.
Washington's European allies earlier announced their own sanctions, with Canada following suit.
In one of the most significant international punishments inflicted so far, the German government put the controversial Russia-to-Germany Nord Stream 2 natural gas pipeline on hold.
Washington had long opposed the Baltic Sea pipeline, which is completed but was awaiting regulatory certification from German authorities before the start of gas deliveries, arguing it gives Putin far too much leverage over the continent's energy security.
The European Union unanimously agreed new sanctions targeting the Russian lawmakers who voted in favor of recognizing Donetsk and Luhansk, plus 27 individuals and entities who threaten Ukrainian territory and sovereignty.
Ukrainian president says there will be "no major war"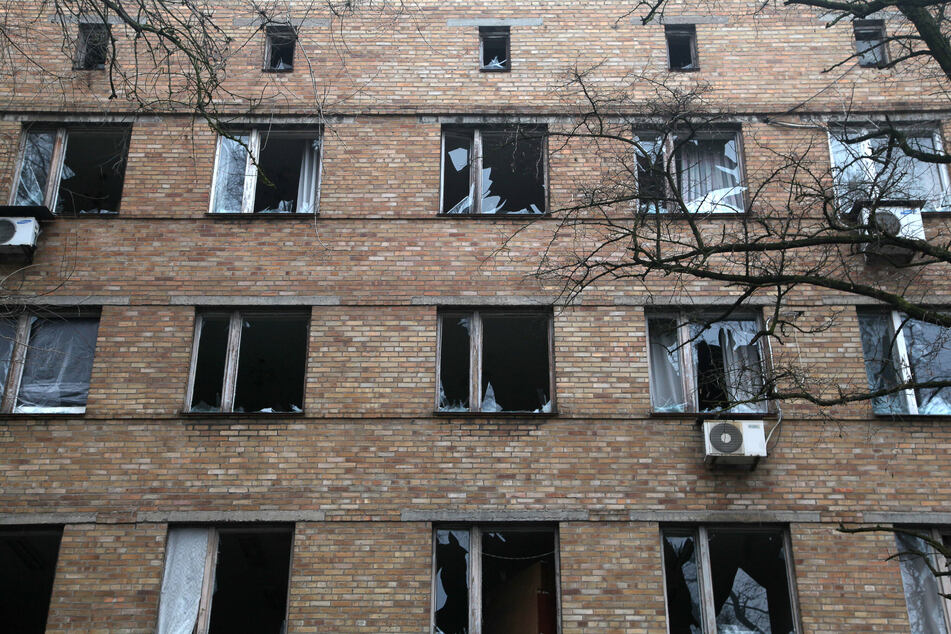 In what analysts described as an ominous sign, the upper house of the Russian parliament on Tuesday gave its legal approval to the use of military force abroad with unanimous support.
Later, the Russian Foreign Ministry announced it was evacuating its staff at the embassy in Kiev and consulates elsewhere in Ukraine "for the protection of their life and security."
The moves came on top of Putin declaring the Minsk peace process was at a dead end. The plan was first drafted in 2014 and aimed to provide a roadmap to ending the violence in eastern Ukraine.
The accord was never fully implemented, but some had seen it is a possible blueprint to de-escalating the current tensions, which erupted late last year when Russian began to amass some 150,000 troops on Ukraine's borders.
Kiev and the rebels continued to trade accusation of shelling on Tuesday.
Contradicting NATO, Moscow and the separatists in Donetsk deny that Russian soldiers are present in Donetsk and Luhansk, which sit in the wider Russian-speaking Donbass region.
Meanwhile, Moscow has established diplomatic ties with Donetsk and Luhansk, the Russian Foreign Ministry announced on Tuesday, claiming that the move was in the interest of "strengthening peace, regional stability and security."
Ukrainian President Volodymyr Zelensky said Tuesday that he did not see an increased risk of war despite Russia's recognition of the self-proclaimed People's Republics in eastern Ukraine.
"We believe that there will be no major war against Ukraine," Zelensky said. However, he said martial law would be imposed in the event of an escalation.
Cover photo: IMAGO / ZUMA Wire