Biden tweets support for Christian Smalls and Amazon Labor Union
Washington DC - President Joe Biden on Wednesday shared his support for Christian Smalls and the Amazon Labor Union (ALU) in newly released video footage of their White House meeting.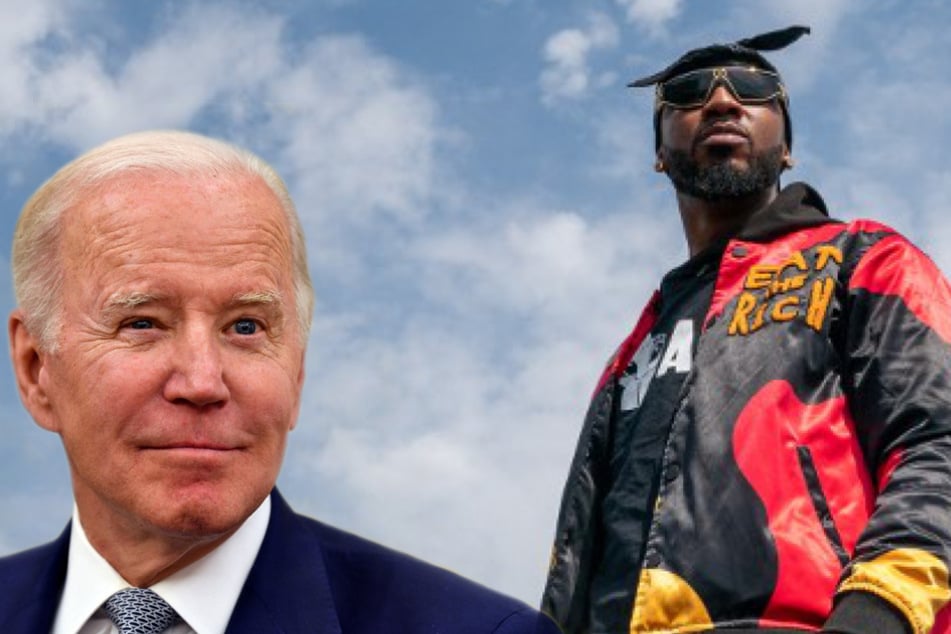 The same day that Smalls testified in a Senate Budget Committee hearing, he also visited the White House along with fellow leaders in the US labor movement.
There, the ALU president met with President Biden, who is clearly supportive of his organizing efforts, as can be seen in a video the president shared on Wednesday.
"You're trouble, man," the president jokingly greets Smalls, who is sporting his iconic Eat the Rich jacket. "I like you. You're my kind of trouble."
He congratulates Smalls on winning the US' first unionized Amazon facility – the JFK8 distribution center on Staten Island, New York.
"You got it done in one place. Let's not stop," the president continues.
Biden previously expressed support for the Amazon unionization movement at a conference with North America's Building Trades Unions in April.
"The choice to join a union belongs to workers alone," he said at the time. "By the way, Amazon, here we come."
Cover photo: Collage: DAVID DEE DELGADO / GETTY IMAGES NORTH AMERICA / GETTY IMAGES VIA AFP & Nicholas Kamm / AFP