Joe Biden claims that dogs can help cure cancer as doubters sniff out the truth
Columbus, Ohio - President Joe Biden has made an outlandish-sounding claim: dogs can help cure cancer! But many wondered if his statement was true.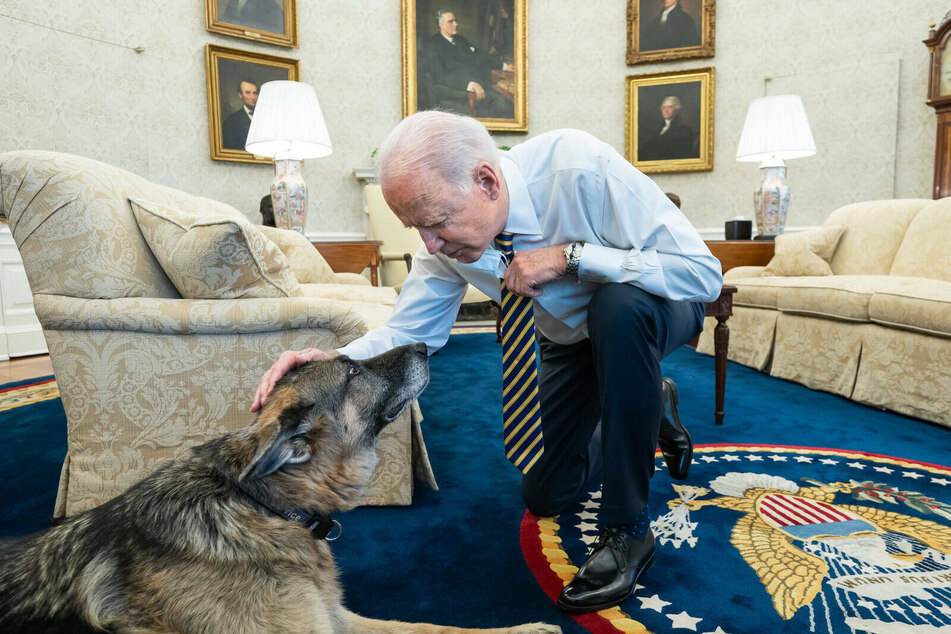 At first, reporters thought he was kidding.
During a visit to the James Cancer Hospital at Ohio State University this week, the 78-year-old spoke about the medical abilities of four-legged friends.
"Dogs may help cure cancer," Biden told the press.
"It's not a joke. It's a fascinating thing."
The president, who has two presidential pups in the White House, noted that dogs' sense of smell was 400 times better than that of humans.
He also said that the animals could "smell cancer in people's legs and people's bodies."
On social media, the bizarre statement was met with astonishment as doubters tried to sniff out the truth.
Skeptics said the comments reminded them of the baseless medical advice of Biden's predecessor Donald Trump (74), who once claimed that Covid-19 could be solved with disinfectant.
But as strange as the current president sounded, he wasn't wrong!
Although dogs may never develop a cure for cancer, they can certainly help detect it.
Studies prove that dogs' noses can detect diseases
Research has already shown that sniffing pups can be useful in disease detection.

In a study published by Science Daily in 2019, 97% of dogs surveyed were able to distinguish between a cancerous blood sample and a healthy blood sample.
If used early and more often, canine detection could be less pricey and invasive than currently offered screening measures.
Biden is not kidding around with his cutting-edge, cancer-fighting know-how. It's a bonus that it enlists the help of man's best friend!
Cover photo: Collage: IMAGO / ZUMA Wire (2)