Joe Biden works to win over labor unions in first 2024 presidential campaign rally
Philadelphia, Pennsylvania - President Joe Biden held his very first campaign rally, where he attempted to make a strong case for why labor union voters should support him for reelection in 2024.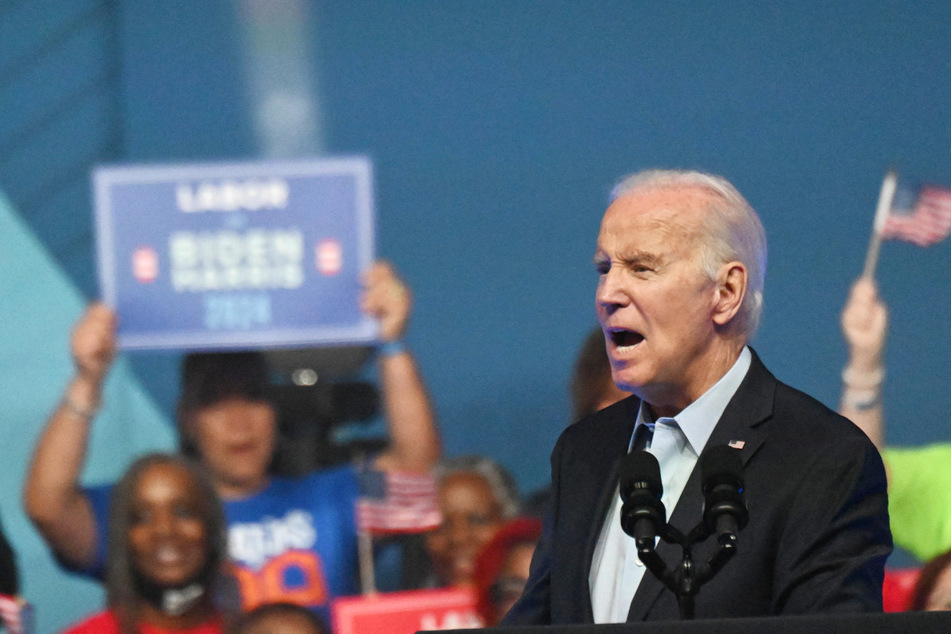 According to The Guardian, Biden spoke to a large crowd at the Philadelphia Convention Center on Saturday evening, where he was met with loud chants of "four more years!"
With Biden's home state of Pennsylvania having 19 electoral votes at stake, it is seen as a crucial win for any presidential hopeful.
But one group he has supported throughout his presidency, whom he was adamant to send a message to Saturday night, was labor union workers and members.
"If the investment bankers of this country went on strike tomorrow, no one would notice," Biden told the crowd. "If this room didn't show up to work tomorrow, the whole country would come to a grinding halt, so tell me – who matters more in America?"
Insider reports that the event was sponsored by the AFL-CIO, the country's largest union federation which represents 12.5 million workers in the US, and hundreds of union members from all over were in attendance.
"There are a lot of politicians in this country who can't say the word 'union,'" Biden said. "You know I'm not one of them. I'm proud to say the word. I'm proud to be the most pro-union president in American history."
Joe Biden's message hits home with Pennsylvania voters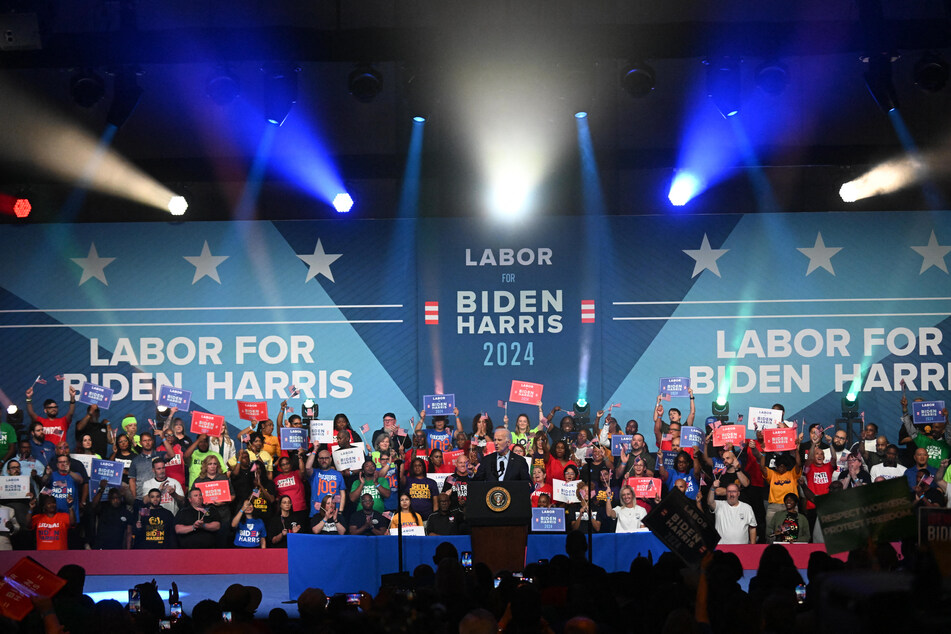 During his speech, Biden touted his record as president, and criticized policies proposed by Republicans that aim to provide tax cuts to the wealthy.
"It's time for everyone, no matter how rich or powerful they are, to start paying their fair share," Biden explained. "You've carried this country on your back long enough, it's time for millionaires and billionaires and big corporations to pay their fair share. I can get that done, but I need you badly."
The day before the event, Biden's campaign received high profile endorsements from the AFL-CIO, American Federation of Teachers, and the American Federation of State, County, and Municipal Employees.
Pennsylvania has been voting more blue in recent years, and has become known as a swing state. In 2016, Donald Trump won the state by 48,000 votes in his race against Hillary Clinton, but he went on to lose it to Biden in 2020 by 80,000 votes.
President Biden appeared to be in his element that night, and if he keeps up the momentum, he may very well win the state over again in 2024.
Cover photo: Mark Makela/GETTY IMAGES NORTH AMERICA/Getty Images via AFP