Parkland dad cuts off Biden's speech on new gun control legislation
Washington DC - Just over two weeks after he signed the Safer Communities Act into law, introducing a slate of new gun control measures amid spiraling gun violence in the US, President Joe Biden spoke at a White House event to mark the occasion.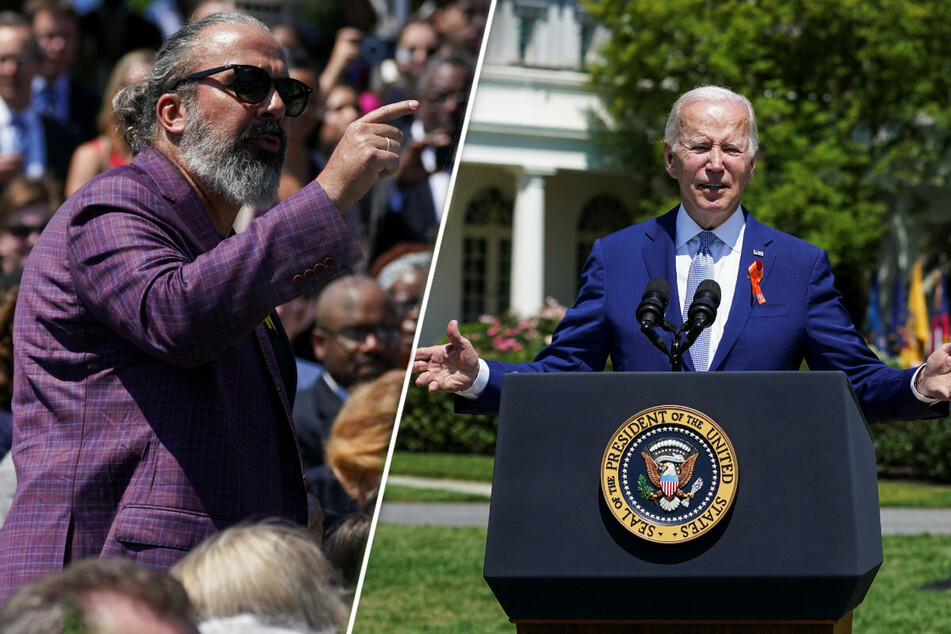 But even as he was touting the ability of the nation's legislators to make progress on the issue – "despite the naysayers" – one powerful voice cut off his speech.
Manuel Oliver, father to one of the Parkland shooting victims, was present on the South Lawn of the White House and he didn't appreciate the optimistic tone.
"We have to do more than that!" he shouted, standing up from the assembled crowd and pointing at the president.
Biden's response was a sharp, "Sit down! You'll hear what I have to say," but as Oliver continued speaking and a member of the security team approached him, the commander-in-chief softened his tone and added, "Let him talk, let him talk."
Picking up his speech again, he continued by acknowledging that "more has to be done" and calling on Congress to ban assault weapons and high capacity magazines outright.
"We can't just stand by. With rights come responsibilities. Yes there is a right to bear arms but we also have a right to live freely, without fear for our lives...," Biden said.
Manuel Oliver criticizes celebratory tone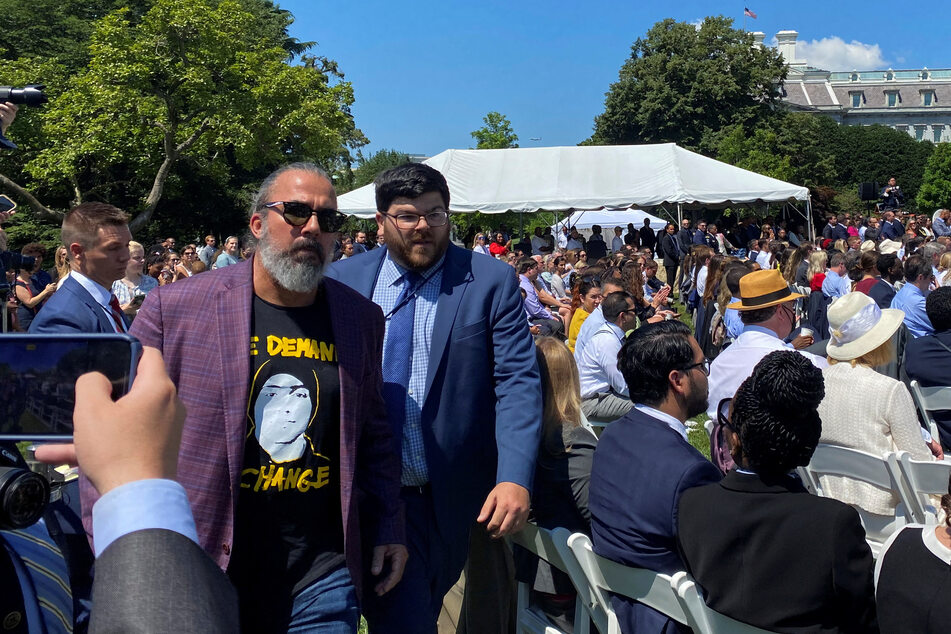 It's not the first time Manuel Oliver has taken aim at the painfully slow pace of political action against gun violence in the US, in spite of the horrific death toll.
Last February, on the fourth anniversary of the shooting at Marjory Stoneman Douglas High School in Parkland, Florida, he climbed a 150-foot crane in Washington DC to deliver "a very important message" from his 17-year-old son Joaquin, who was killed in the massacre.
"I asked for a meeting with Joe Biden a month ago, never got that meeting," Oliver said at the time, accusing the president of not doing enough to stop the crisis.
The bipartisan gun control bill signed into law on June 25 guarantees enhanced background checks for buyers under the age of 21, roughly $15 million in federal funding for mental health programs and security upgrades to schools, and $750 million in grants to encourage states to enact "red flag" laws.
But Oliver doesn't see any reason to pop the champagne for these arguably modest measures. "The word CELEBRATION has no space in a society that saw 19 kids massacred just a month ago," he tweeted on Monday morning.
Cover photo: Collage: REUTERS