President Joe Biden confuses crowd after ending speech with "God save the Queen"
West Hartford, Connecticut - President Joe Biden left a crowd confused at a recent event after he ended his speech by saying "God save the Queen."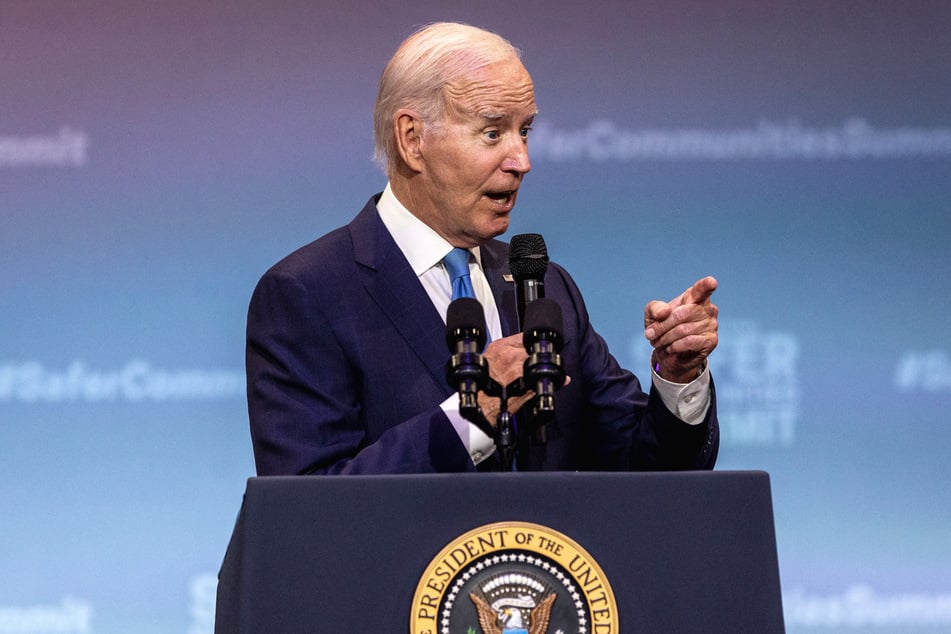 According to USA Today, Biden was speaking on gun safety to a crowd of gun control advocates and survivors of gun violence at the University of Hartford on Friday.
During his 30-minute speech, the president defended his efforts to push gun reform, saying there is gun violence "every damn day in America."
"Whether you're Democrat or Republican, we all want families to be safe," he explained. "We all want to drop them off at a house of worship, a mall, a movie, a school door without worrying that's the last time we're ever see them."
In a video that has gone viral on social media, Biden is seen wrapping up his speech, leaving the audience with an out-of-place phrase: "Alright, God save the Queen, man."
Biden's "God save the Queen" moment leads to questions
Biden's ending left the crowd and reporters confused, as the expression is common in England, but not the US, and the Queen passed away back in September.
While some argue that it's a phrase President Biden has used in the past, possibly intended to have a similar meaning to "God help us all," others are mocking him, arguing it's an indicator that he may not be fit for another term in office.
The Democratic National Committee is backing Biden's presidential campaign as he fights to remain in the White House in 2024.
Cover photo: JOHN MOORE / GETTY IMAGES NORTH AMERICA / Getty Images via AFP