"We will make you pay": Biden pledges to respond to terror attack on Kabul airport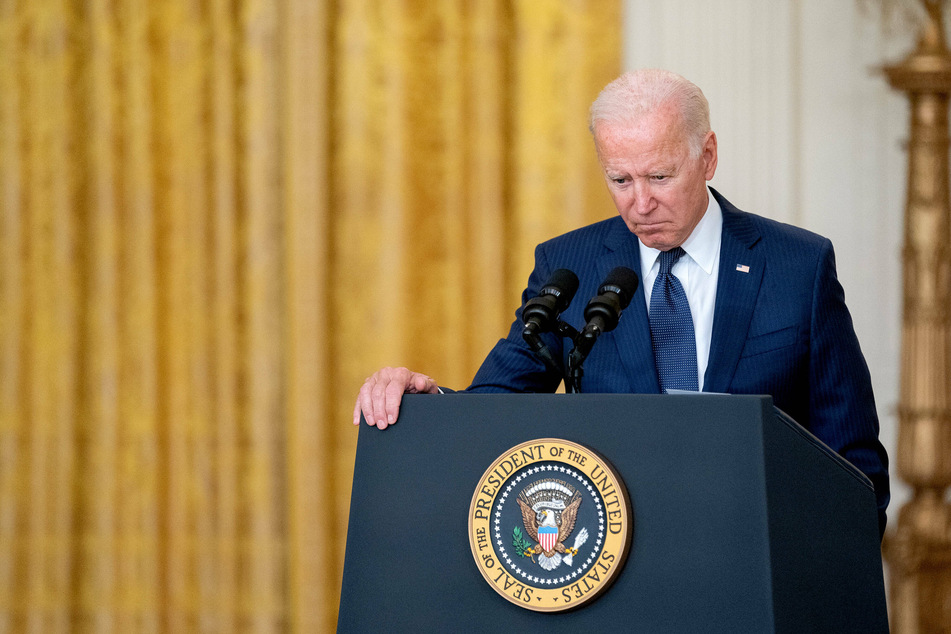 "We will not forgive, we will not forget, we will hunt you down and make you pay," Biden said at the press conference.
At least 13 US military personnel were killed in a suicide bombing attack at the airport in the Afghan capital Kabul earlier in the day, the site of a fraught evacuation operation for people trying to flee Taliban-controlled Afghanistan.
US flags will be lowered to half-staff after the Kabul attack and a moment of silence was held for the victims and their families, who he referred to as "heroes."
The Islamic State affiliate in Afghanistan, called Islamic State Khorasan or ISIS-K, claimed responsibility for the attack via its Amaq news outlet.

President Biden revealed that he has now ordered the military "to develop operational plans to strike ISIS-K assets, leadership and facilities."
"These ISIS terrorists will not win. We will rescue the Americans. We will get our Afghan allies out. And our mission will go on," the President said. "America will not be intimidated."
The president also took a moment to acknowledge his part in the crisis.
"I bear responsibility for fundamentally all that's happened of late," the president said, but still stood by his decision to end the 20-year war.
Biden warned it is in the Taliban's best interest to cooperate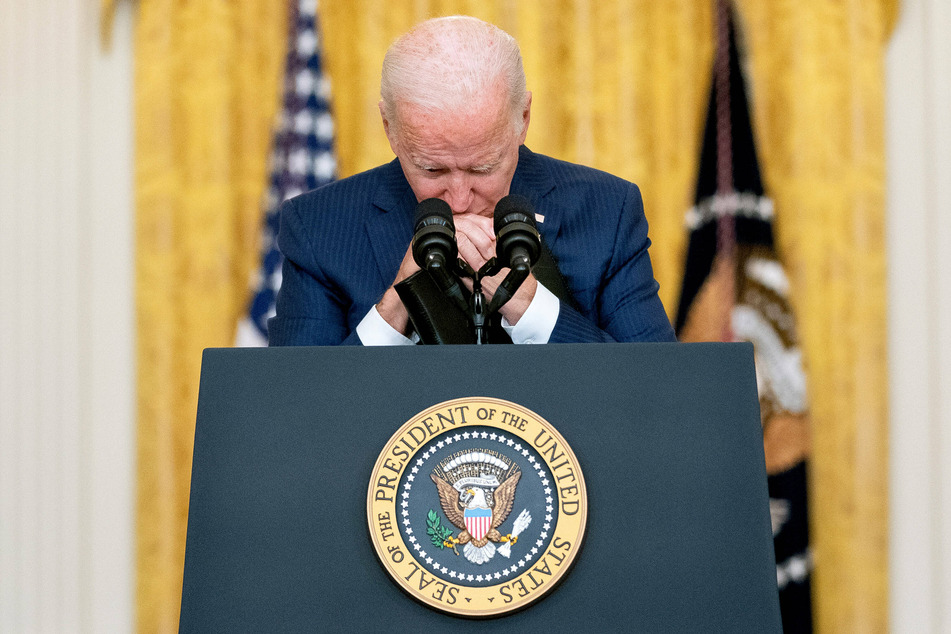 Biden said the US would continue their mission to evacuate US citizens from Kabul after the Taliban takeover of Afghanistan.
After the deadline for US troops to withdraw next week, the US will find means to get Americans out of the country, he said.
It is in the Taliban's interest to keep cooperating to evacuate US citizens and former local staff even after troops leave Afghanistan, he added.
The Taliban wants to keep the airport in the Afghan capital Kabul open, but won't be able to do so without external help, Biden said.
The president stressed he was not suggesting the Taliban were "good guys," but that they have a clear self-interest to cooperate to prevent an economic collapse.
The US has committed to ending its presence in Afghanistan by Tuesday, meaning that the rescue operations need to end so forces can break down the facilities and get their personnel out.
"We will not be deterred by terrorists. We will not let them stop our mission. We will continue the evacuation," Biden promised.
Cover photo: IMAGO / ZUMA Wire