Kamala Harris vows support for Philippines as Chinese vessel blocks navy
Manila, Philippines - The US is committed to supporting the Philippines in defending the rule of law in the disputed South China Sea, US Vice President Kamala Harris said on Monday.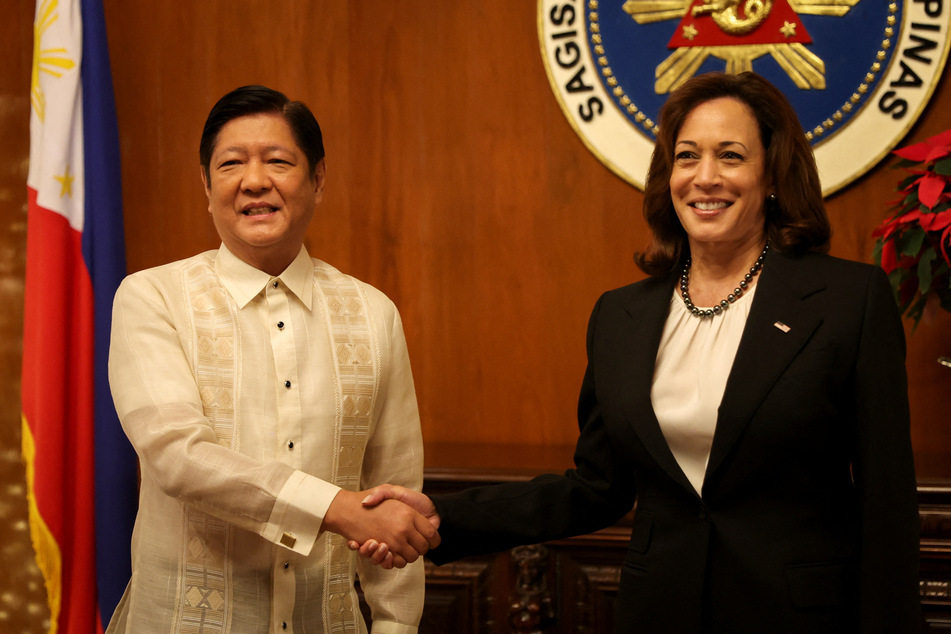 Her comments came after an incident on Sunday where Chinese coast guard personnel blocked a Philippine navy team in the South China Sea.

In a meeting with Philippine President Ferdinand Marcos Jr., Harris said the US would work with the South-East Asian country in upholding international rules and norms to ensure prosperity and security in the region.
"An armed attack on the Philippines' armed forces, public vessels, or aircraft in the South China Sea would invoke US mutual defense commitments, and that is an unwavering commitment that we have to the Philippines," Harris told Marcos Jr. during their meeting.
Hours before Harris arrived in Manila on Sunday, a Chinese coast guard vessel blocked a Philippine navy team as they towed unidentified metallic debris recovered near Pagasa Island, military officials said.
The Chinese vessel then deployed a boat with personnel who "forcefully retrieved the floating object by cutting the towing line" attached to the Philippine navy's ship, said vice admiral Alberto Carlos, a regional military commander.
"The (Philippine navy team) decided to return to Pagasa Island," he said. "No member of the team was injured during this incident."
Philippine president thanks VP Harris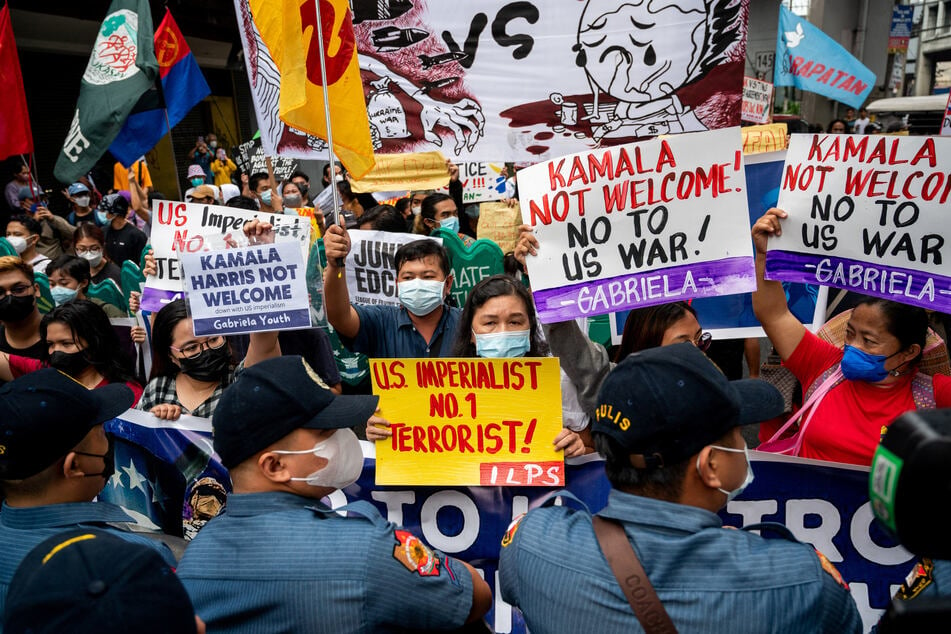 Marcos Jr. thanked Harris for "the very strong commitment" amid "upheavals" in the region and around the globe.
"The situation is rapidly changing," he said. "We must evolve to be properly responsive to that situation, so that is why it is very important that we continue to progress, that we continue to strengthen as we redefine those relationships," he added.
"Your visit is a very strong symbol that these relationships remain strong, that these relations remain important as indeed they do," he added. "I have said many times, I do not see a future for the Philippines that does not include the United States."
The Philippines is the US's longest defense treaty ally in the region, but diplomatic ties deteriorated under the administration of former president Rodrigo Duterte.
On Tuesday, Harris is scheduled to visit the western province of Palawan, which has jurisdiction over Pagasa Island, the largest Philippine-occupied territory in the South China Sea.
The province is also the base of Philippine government forces that oversee maritime security in the area.
Harris is expected to underscore the importance of international law, unimpeded commerce, and freedom of navigation in the disputed sea during meetings with the Philippine coast guard and the local community.
The Philippines and China are embroiled in a territorial dispute due to overlapping claims in the South China Sea, where Beijing has taken over areas and built artificial islands with military-capable facilities.
Aside from the Philippines, Vietnam, Malaysia, Brunei, and Taiwan also have overlapping claims to the area, which is believed to be rich in natural resources.
Cover photo: REUTERS